Around Lake Mälaren, Sweden
Faktorimuseet Eskilstuna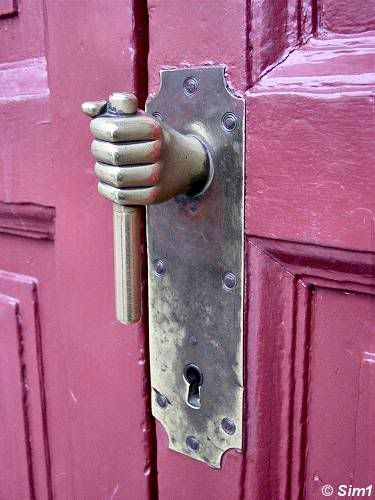 Faktorimuseet
Welcome to the Faktori museum! On this page I would to show you around in this nice little museum in Eskilstuna. The museum is worth the visit when you are in town, and the great part is that it is for free! So don't hesitate to drop in and have a look around for yourself.
And isn't this a great start to enter a museum!? On the entrance door of the museum you will find this great and creative door handle. Hahaha, and as I love doorknockers and door handles, I had (of course) take a picture of it!
The museum is located in the city centre on a little island in the river Eskilstunaån. It is open from Tuesday till Sunday, from 11 o'clock in the morning until 4 in the afternoon.
Steam engines at the Faktori Museum


Steam engines at the Faktori Museum
The museum is divided into several parts, and one of them tells you all about the steam engine. It's quite logical to have this section in the museum as Eskilstuna has a rich industrial history.
There are quite a few of these steam engines on display, and when you're lucky you can see them at work as well. They were not working on the few ocassions I was here, but I mostly visit off-season. I actually don't mind, I just find it is nice and quiet during those times :-)
The steamengines are working every first Sunday of the month from 1 o'clock to 3 o'clock (except for months of December and January).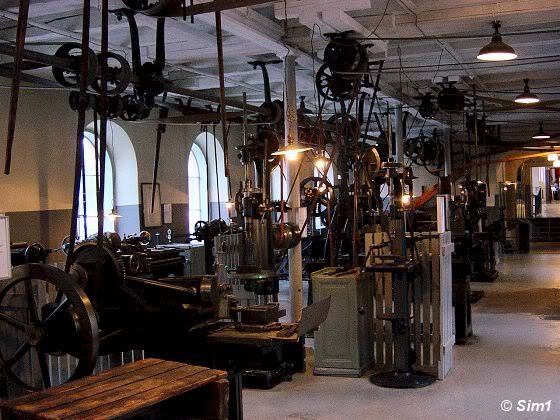 Steam engines at the Faktori Museum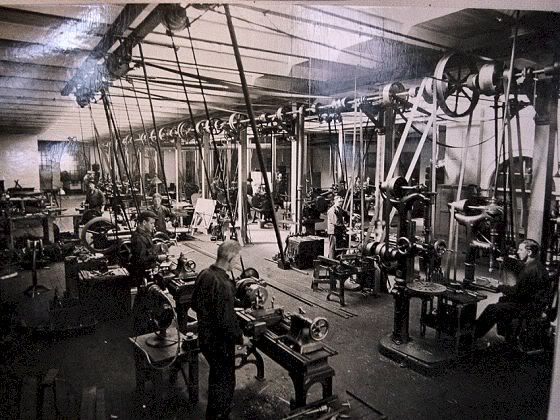 The same place, but in the old days
Steam powered fire-engine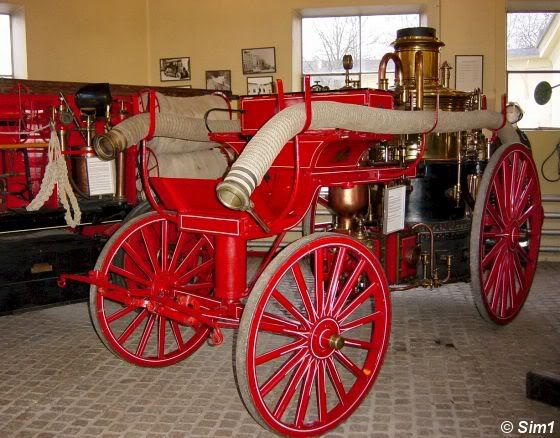 Steam powered fire-engine from 1896
But there are not only 'boring' steam engines on display! How about this great fire truck! This steam powered fire-engine was manufactured in 1896 by Ludwigsbergs Verkstad in Stockholm and it was used in Eskilstuna until 1926.
In the photo below can see another firetruck. And this is not just a fire truck, this is Sweden's first motor fire-engine! This electric car was purchased by Eskilstuna in 1902 from Justus Christian Braun in Nuremberg. Originally it went 12 miles on one charge at a top speed of approximately 20 kilometres an hour.
Sweden's first motor fire-engine
Steam train from 1874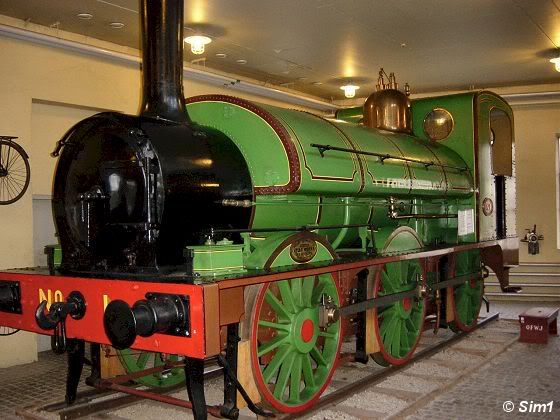 Steam train from 1874
There are many ways that steam engines were used. Like for trains for example, like this steam train from 1874. This steam lock was manufactured in England and it has been in use until 1924. It was donated to the Eskilstuna museum in 1977 after restoration.
You can't only admire the steam lock from the outside, you can have a look inside as well. If you click on the picture you can will see the view from the window to the front of the steam lock. Hahaha, I thought it was rather a cool effect to take a picture through the little round window of the train :-)