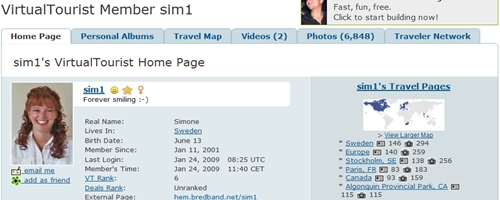 Website made by real travelers telling travel stories to others-to-be travelers. Insider travel tips, reviews and photos posted by real travelers on over 58 000 travel destinations and more than 3 million pictures.
Simone is ranked top ten among 1 millions member. Her pages contains more than 5000 tips from 30 countries and 7000 pictures. Number of total page views - at end of January 2009- was more than 1 100 000. Startpage alone 159 000.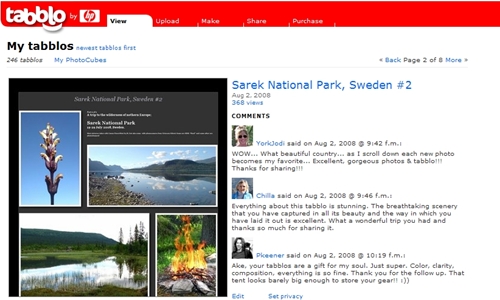 250 collages of pictures, most often from a place, a hike, a visit or from the home area.
A "tabblo" could also be a theme; like a color, churches, winter, season, fun, coffe, small animals etc
30000 views at end of jan 2009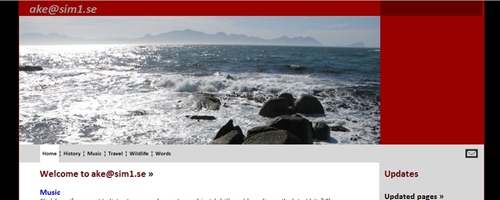 Personal website, author /webmaster Åke
Contains Music, Photos, Wildlife, Qoutes and History.
Replaces Åke @ sites.google.se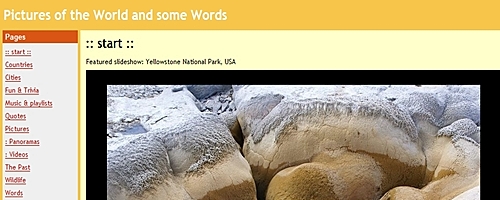 Personal website: Pictures of the World and some Words
Contains Photos, Qoutes, Languages, Words, History, Wildlife, Fun & Trivia
Total visitors was 15000 at end of January 2009
Replaced by ake@sim1.se