Drottningholm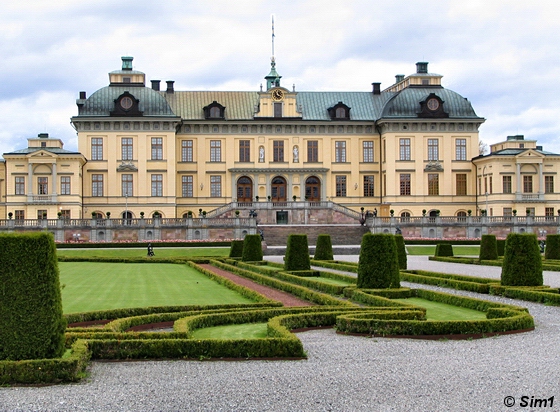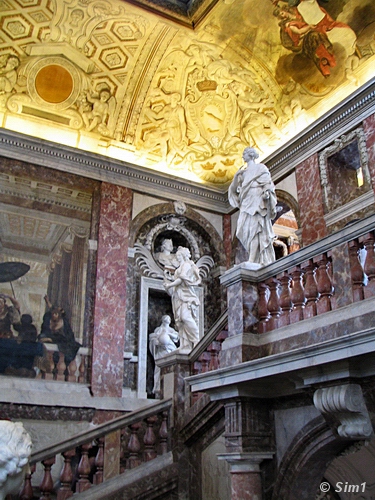 Welcome to Drottningholm Slott! Drottningholm Slott (or Drottningholm Palace) is the most famous of Sweden palaces and it is located on the outskirts of Stockholm on the island of Lovön. The name "Drottningholm" means "Queens Inlet", a well chosen name as the palace was built for Queen Hedvig Eleonora and it is located on an inlet of Lake Mälaren. It was build in 1662, after the previous palace on this site was burned down to the ground.
As Drottningholm is located so close to Stockholm it has become a popular site to visit. The Palace and its grounds are on the UNESCO's World Heritage list, which probably draws in even more people. But despite being such a major attraction, I thought it was still relatively calm and nice to visit.
Drottningholm is not only a palace, it has lots more to offer. You can see the changing of the guards, visit one of the best preserved baroque theatres in Europe, walk through the formal gardens, be surprised by the strange looking Guards' Tent or, and this is my personal favourite, visit Kina Slott!
You can find some more impressions of this castle on my separate page about Drottningholm.
Haga Park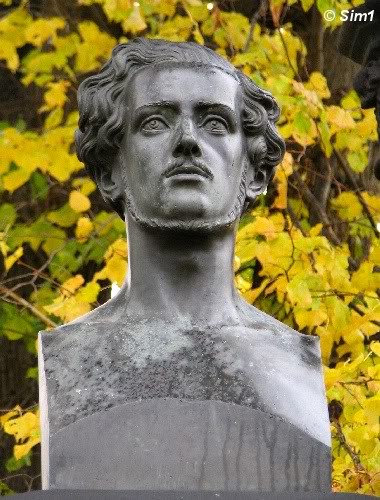 Monument of Prins Gustaf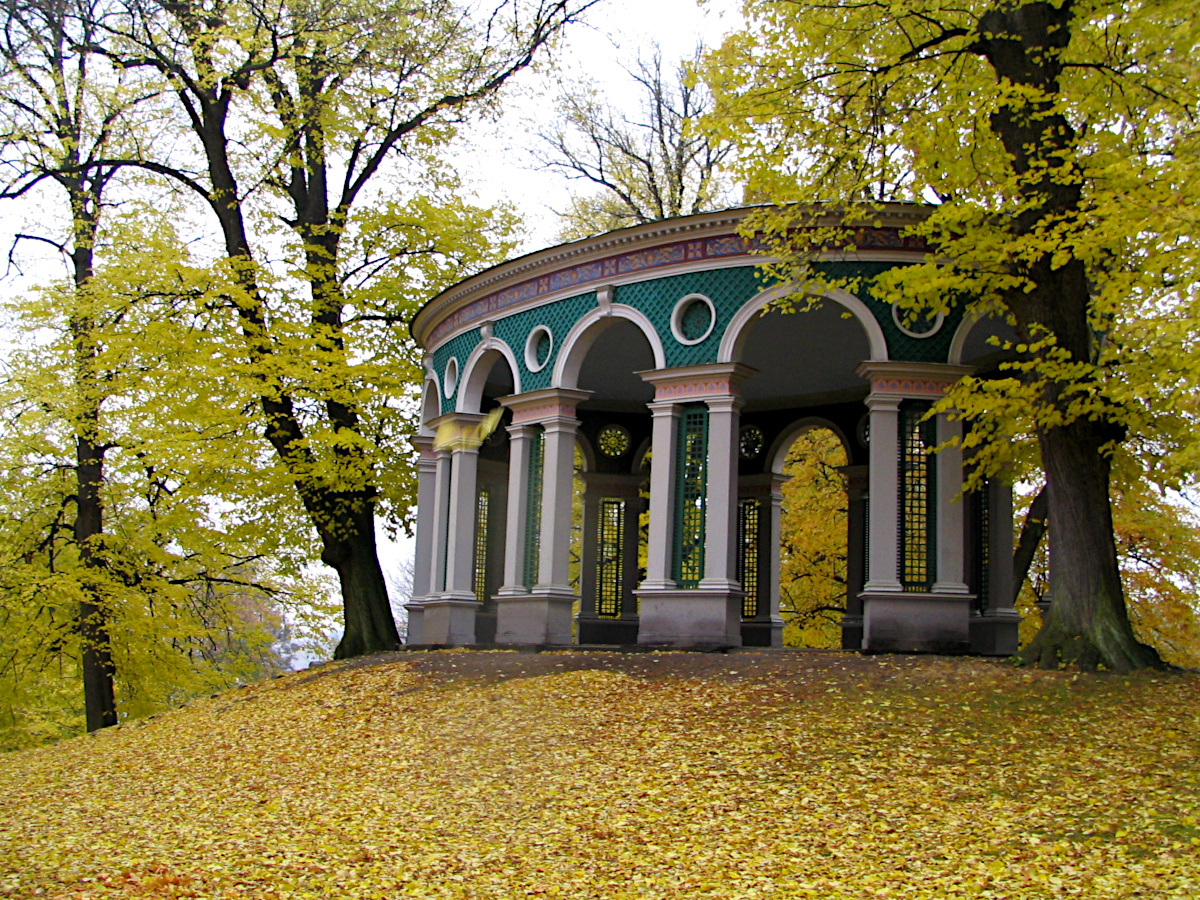 Ekotemplet / the Temple of the Echo
Haga Park, a beautiful park in the northern part of Stockholm, created in an "English Park" style. I was here on a rainy autumn day, but even on a day like this the park managed to charm me. I loved strolling around here, enjoying the nature with its wonderful fall colours and the unusual but interesting buildings and monuments. I must have walked around here for over 2 hours and I still wasn't tired of this place.
Haga Park is located outside the north tollgate of Stockholm and was bought by Gustav III in 1771. Beside the obvious beautiful park landscape of the park you can also see and visit some interesting places. Visit for example the striking "Copper tent houses" / "Koppartälten" that is home to the Haga Park Museum. Also worth a visit are the "Butterfly house" / "Fjärilshuset", "Gustav III's Pavilion" and the "Queen's Pavilion" or also called "Haga Slott". But keep your eyes open because there is much more to see in the park! During my walk in the park I also visited the "Temple of the Echo" / "Ekotemplet", "Prins Gustaf's Monument" and the "Chinese Pavilion".
You can find some more impressions of my walk in the park on the separate page about Haga Park.
Skokloster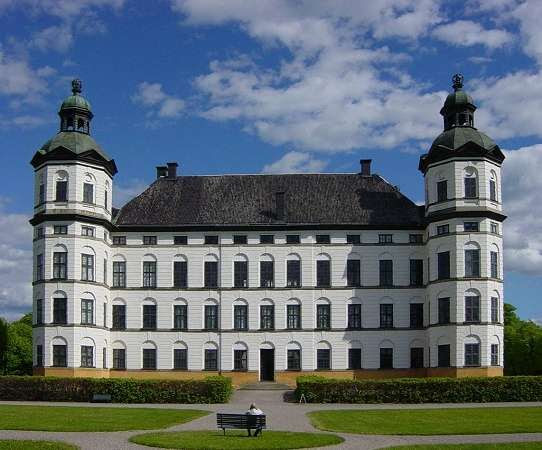 Skokloster is one of the most popular castles in Sweden, with a huge collections of painting, furniture and arms. The arms collection is one of the largest in Europe. Skokloster is also one of the best preserved seventeenth-century castles in Europe. So I didn't need any convincing, I really wanted to see this castle!
It sounded perfect, but all in all I was a bit disappointed about my visit to Skokloster. The rooms were very dark as they didn't want to expose the interiors to too much light. That is something that I do understand, but it is a bit disappointing not being really able to see much. I also had a bit of bad luck with the guided tour. We took a guided tour in English, but our guide was probably very nervous and had this crazy giggle. She just kept on giggling, giggling and giggling. Every sentence ended with.....hihi hihi hihi hihi :-) After the tour all we remembered was this crazy giggly ;-)
Stockholm Archipelago with 24,000 islands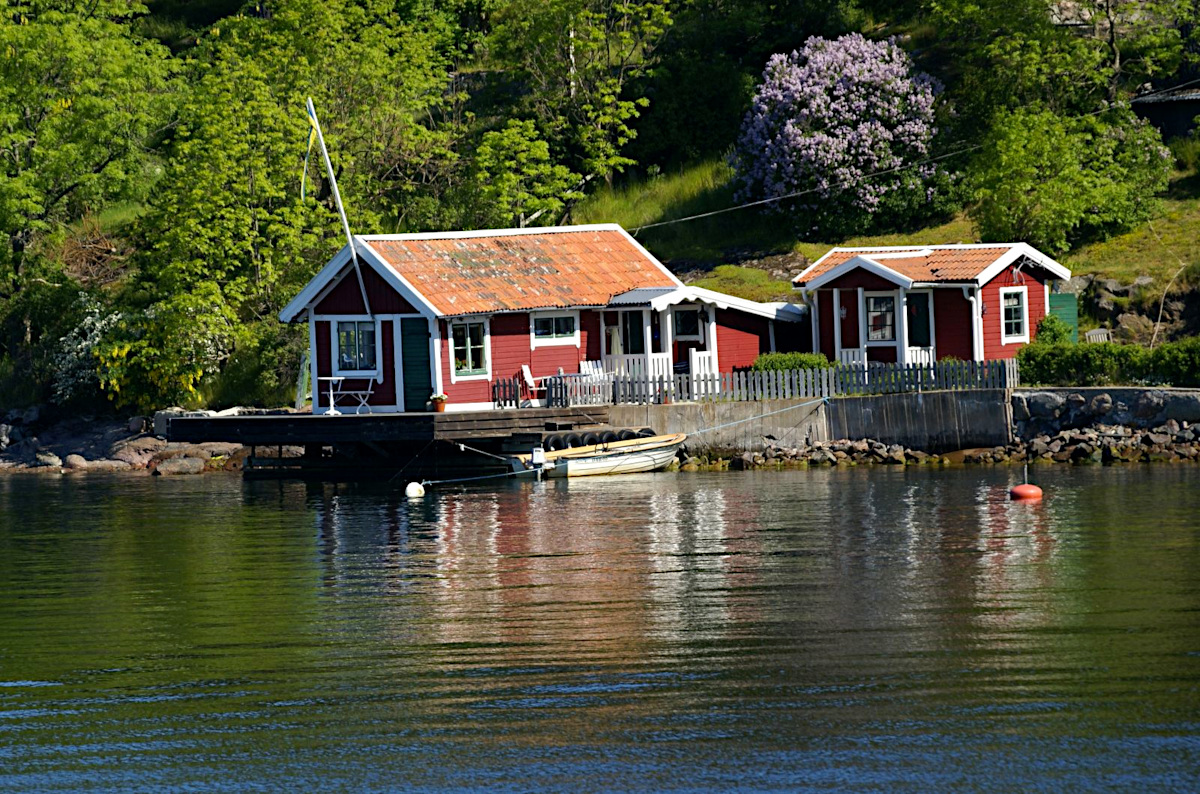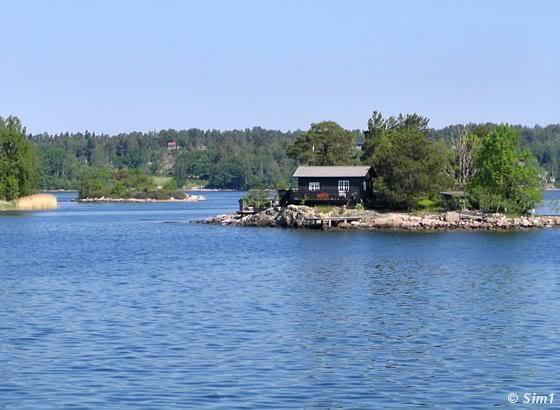 The Stockholm Archipelago is a unique place and one to fall in love with. It consists of 24000 islands, inlets and skerries. Little dots of land and rock surrounded by clear blue water. The Archipelago is quite popular among the Swedes and for a good reason. But having said that, it still isn't overcrowded. About 150 of the islands are inhabited all your round, a tiny percentage if you look at the total amount of islands around. I think the best news is that the Archipelago is easy to visit, with ferries connecting a lot of the islands, some of them offering hostels, hotels and even campgrounds and all in easy reach from Stockholm! I've visited only few islands of the Archipelago so far, amongst others Svartsö and Ängsö, and I absolutely loved it. One on the wishlist is doing a island-hopping bicycle vacation. A combination of taking the ferry from one island to another, bicycling around on the islands and staying in some of the hostels.
But whether it is for just one day, or for a week or more, please don't forget to visit the Archipelago when visiting Stockholm. It gives you a unique chance to see more of Sweden and its natural beauty, while enjoying the charm and architecture of a city trip to Stockholm.
Stockholm, museum city!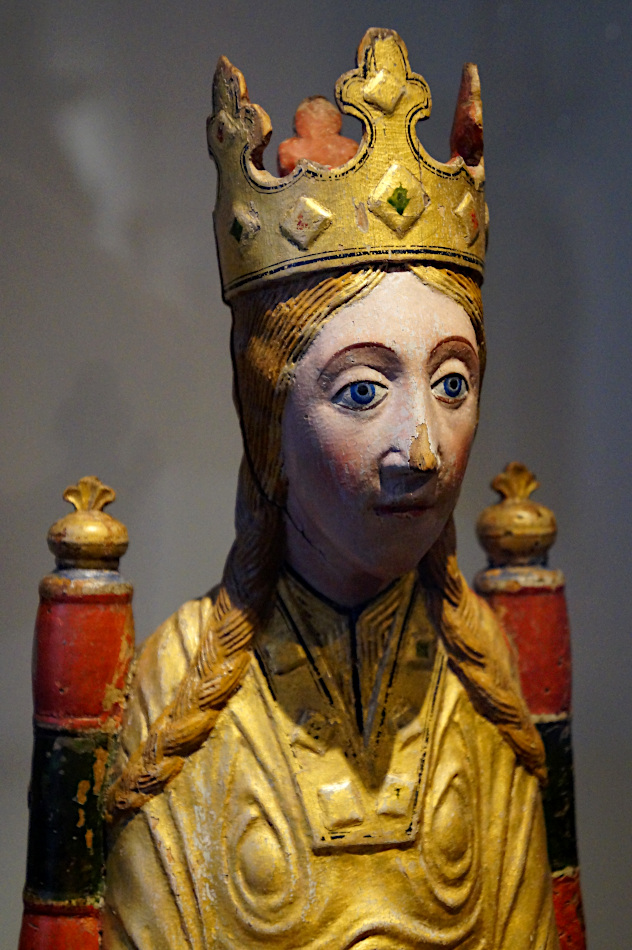 Swedish History Museum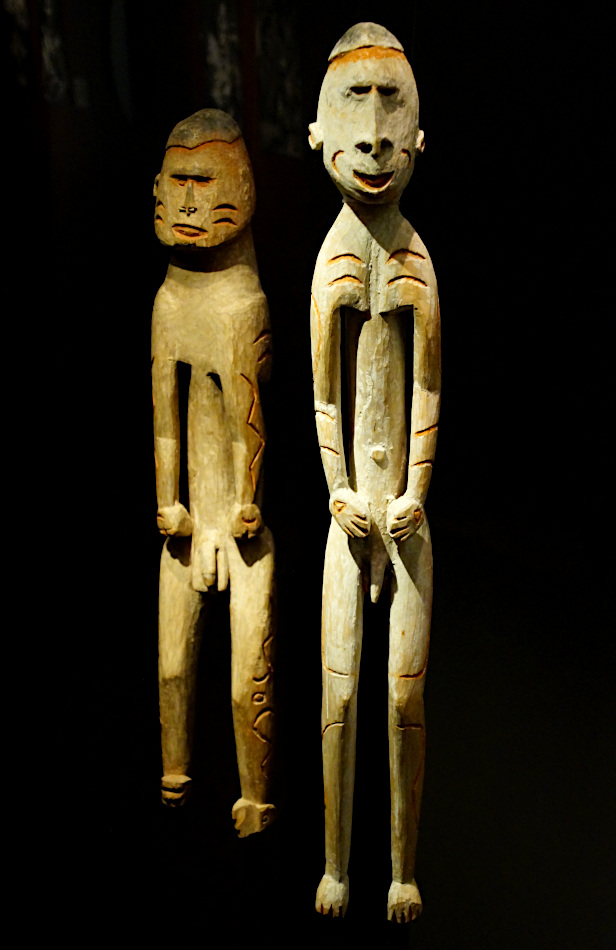 Museum of Ethnography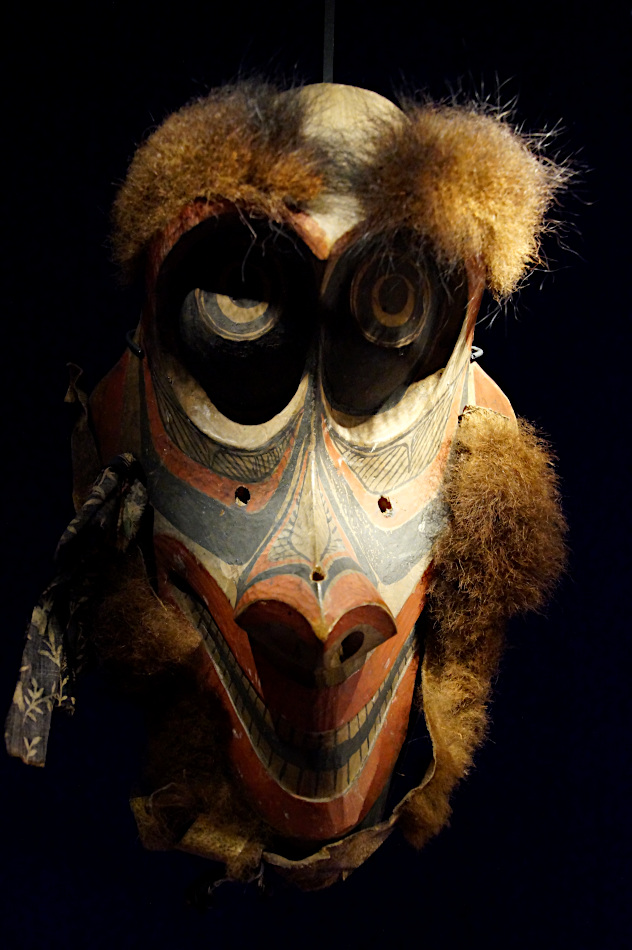 Museum of Ethnography
Stockholm is a place for museum lovers! Did you know that Stockholm has one of the worlds greatest concentration of galleries and museums? Museum ranging from om the grandest national museums to the smallest private institutions. There is something for everyone here! I managed to visit quite a few of them, but there are many left on my to do list. Visit for example the National Museum of Fine Arts, discover Stockholm history in the Medeltidsmuseum, walk around in the Open Air Museum 'Skansen' or visit one of the beautiful castles like Drottningholm. See the wonderful sculptures by Milles at Millesgården, or visit the famous Vasa museum. Stockholm: a real museum city!
The list is long, and of course I should also mention the Swedish History Museum, Museum of Ethnography and the Fotografiska Museum
Tyresta National Park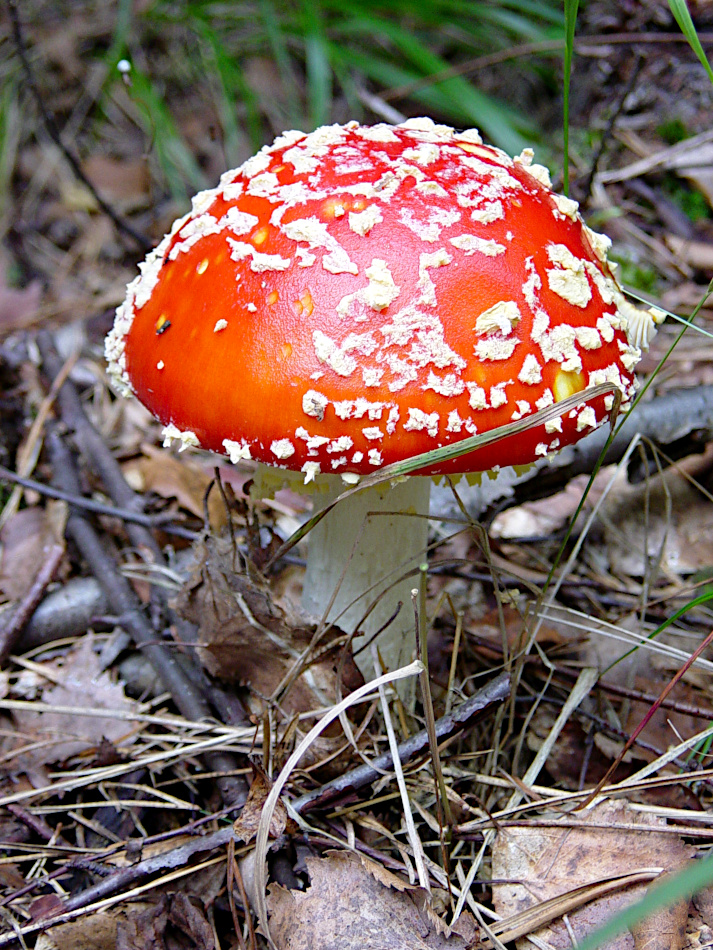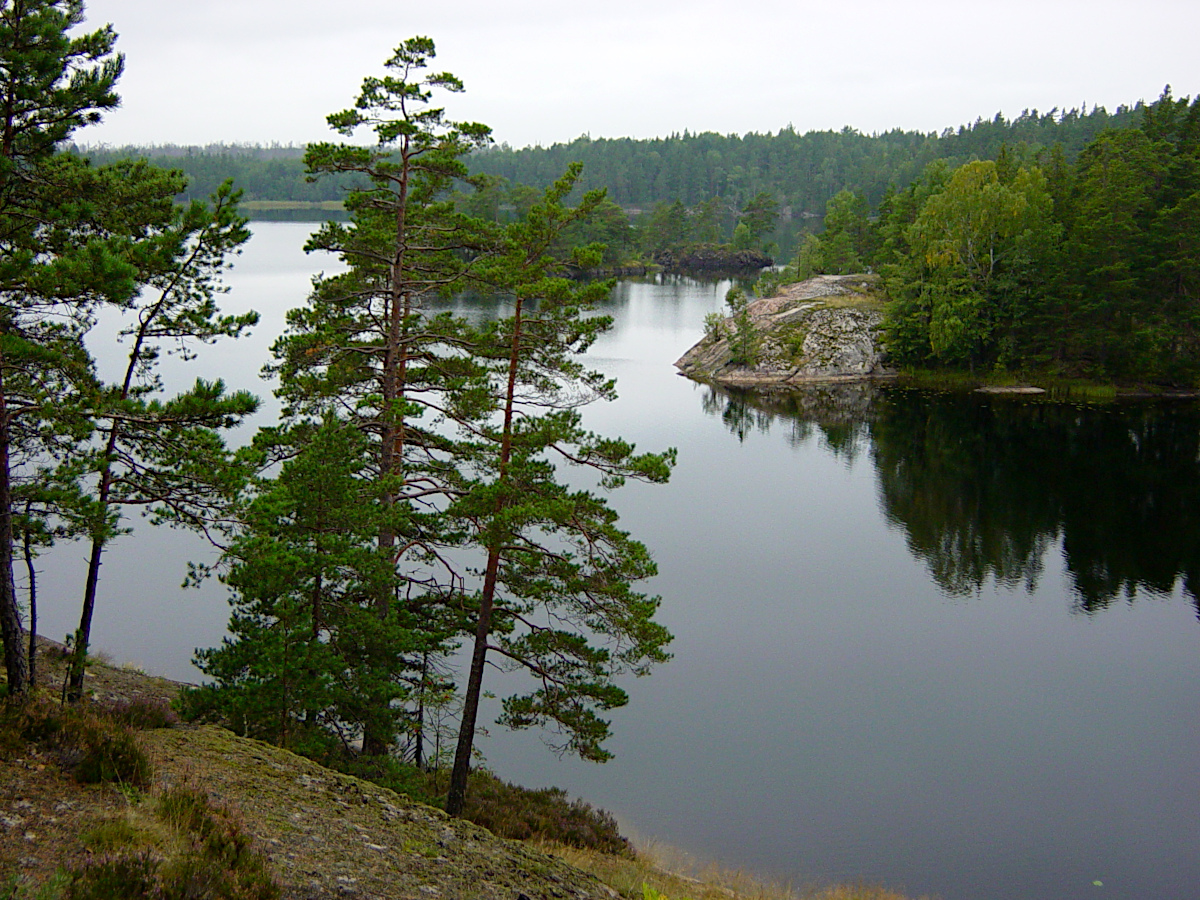 Tyresta National Park is a beautiful place, with lots of beautiful nature. It is one of the 28 National Parks in Sweden. Its location is rather exceptional; only 20 kilometres of Stockholm!
The proximity to a big city like Stockholm has it clear advantages and disadvantages and makes it unique at the same time. It is amazing to have this 'green beauty' at the outskirts of a city. But it can be (too) busy here with people as it is so easy to reach. But being easy to reach might just be THE reason for you to visit it!
In my opinion this is not one of the best national parks in Sweden. I've been to Tiveden and Fulufjället National Park and both those parks totally knocked me off my feet, they are so amazingly beautiful. Tyresta is undoubtedly a beautiful place, but for me just missed this little bit extra to make it exceptional.
But would I go here again? Oh yes! It's a beautiful place in its own right. Would I advice you to visit? Oh yes! It's a great opportunity to get a feel of Swedish nature while visiting a beautiful city like Stockholm.
I made a separate page where you will find a more in depth impression of my visit to the Tyresta National Park.
Ängsö National Park: the Meadow Island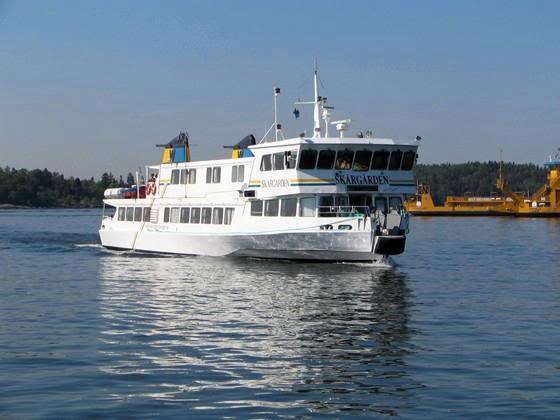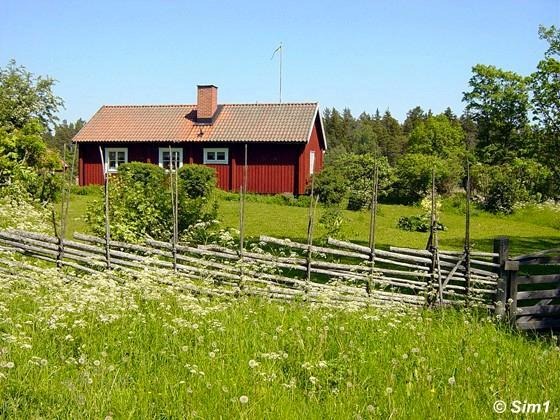 Ängsö is a little gem of an island, hidden away in the beautiful Stockholm archipelago. The way to get here is by ferry, either leaving from Stockholm or from some of the stops along the way. We decided to hop on board in Vaxholm.
The sea looks so blue; the sun is shining brightly and glistering in the water. The boat moves with a rather high speed, zigzagging around the many islands that the archipelago consists of. The wind is blowing through my hair, sunglasses on, and I am totally enjoying the views, the sunshine and the fresh sea breeze. After 1 1/2 hours on the boat we finally are there: Ängsö!
The island is small, only 73 hectares, but so worth visiting. Quite a few people get off the ferry, but some stay on, to continue their way to another destination in the archipelago. A slight feeling of disappointment comes over me, I almost feel like panicking, realizing that the peace might be disturbed by all the people coming from the boat. But my fears are too quick and totally unnecessary. After only a few minutes we break away from the groups and after this it is just heavenly to be here! The island consists of many meadows, all in bloom, with different types of flowers. The amount of wildflowers and the diversity is amazing.
The best way to enjoy this little idyllic place is to bring a picnic basket filled with some delicious food and a nice bottle of wine. Follow the hiking trail, which will lead you through the meadows, and somewhere along the trail take a left turn, which will bring you to the shoreline. Sit down on the rocky shores overlooking the Stockholm archipelago, with its blue water and scattered around islands, and simply enjoy the food, the view, the sun and the flowers! After your meal make a further round tour on the island, and as the island isn't so big, it makes for a lovely relaxing walk.
I made a separate page where you will find a more in depth impression of my visit to the lovely little island of Ängsö National Park.