Anundshög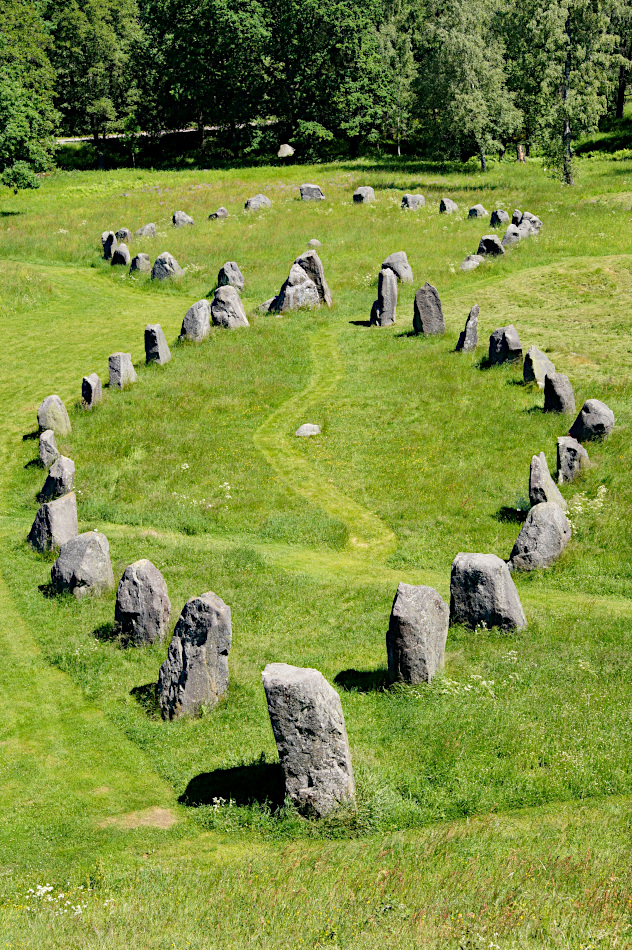 Stone ship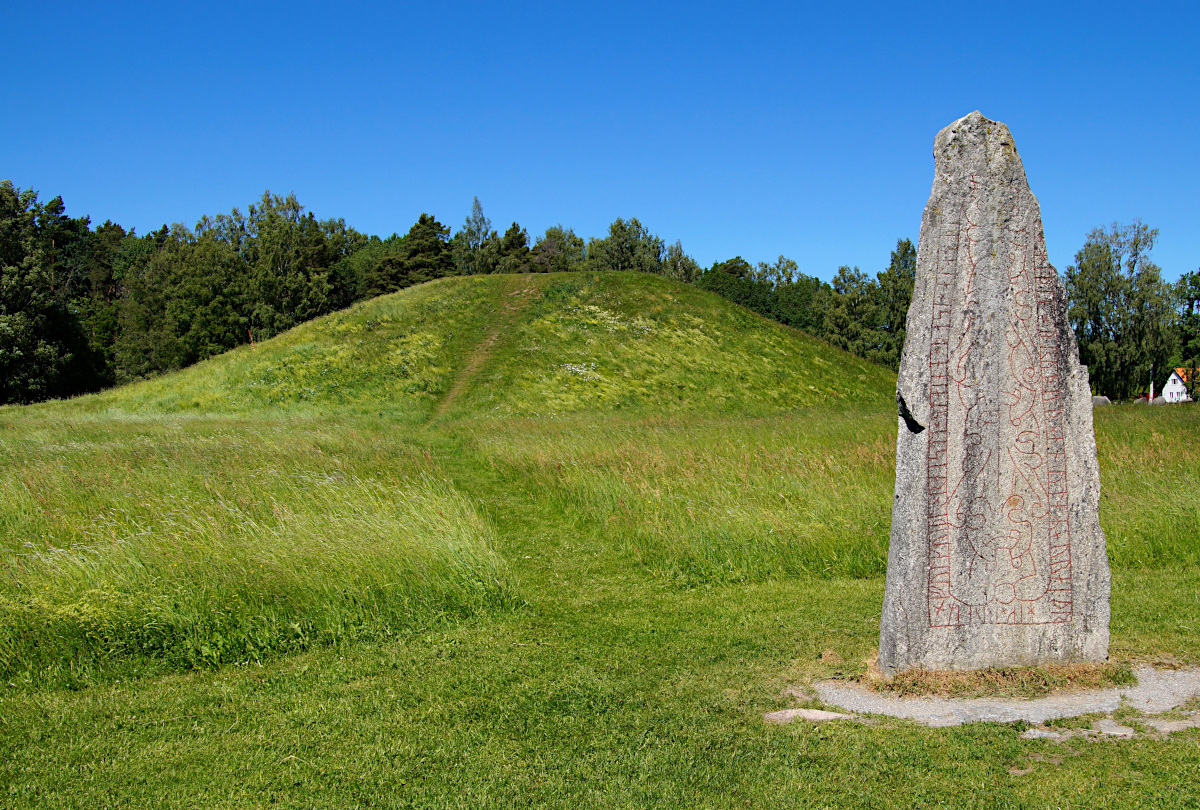 Burial mound Anundshög
Just outside Västerås, on the eastside of the city, is one of Sweden's most remarkable ancient monuments : Anundshög. Anundshög is a royal tomb from the 6th century, the largest of its kind in Sweden. It's a fantastic place to visit; if you are into these kinds of places that is. Some of you might describe it as dull, but I found this place so fascinating! You will get close to part of the life of the Vikings.
Nearby to the burial-mound of Anundshög there are a number of large grave mounds which indicates that this was an important meeting place for several centuries. There are also two very large stone-ships, graves in the shape of a Viking long ship. And last, but not least, there is also a runic stone from the middle of the 11th century.
There are signs from Västerås that direct you to Anundshög, so this historical site is not that difficult to find.
I made a separate page where you will find a more in depth impression of my visits to the Anundshög.
Ghost stories at Engsö Castle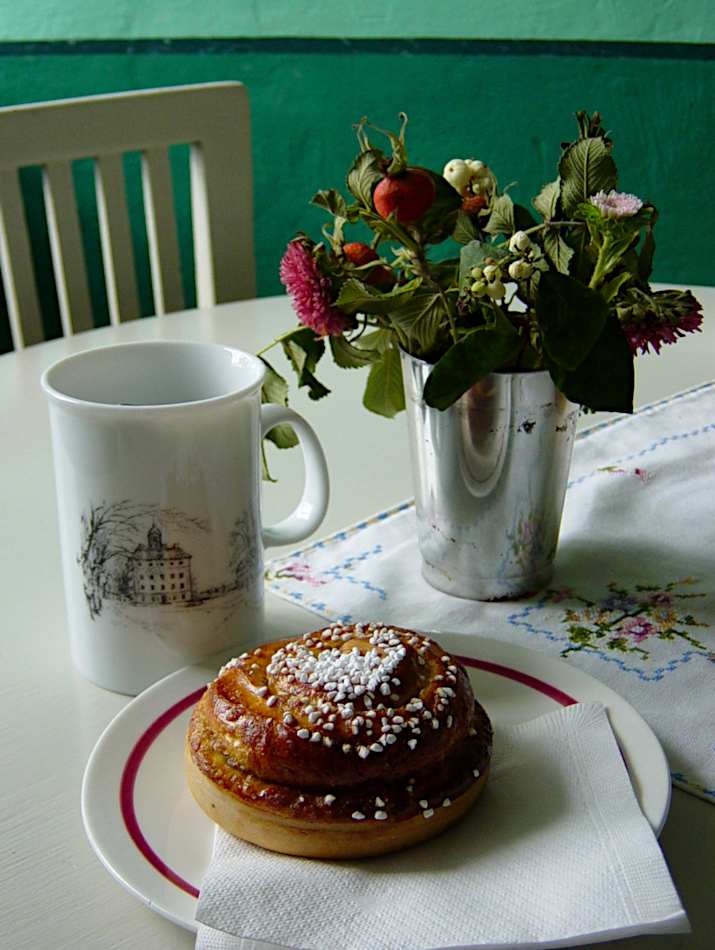 Yummy kanelbulle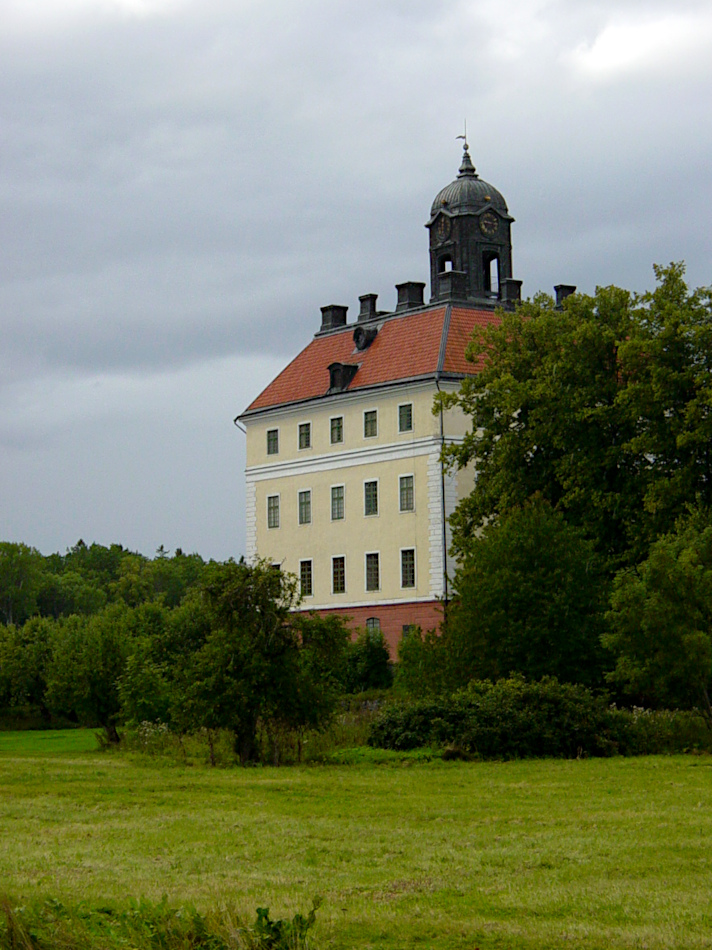 Engsö castle
I went to Engsö Castle on a rainy day.... sigh... I wish there had been some sunshine, because the area around Engsö castle is a beautiful area to hike. But it was the last day of the season to visit the castle, so I didn't have many options in choosing a better day.
My best memory of Engsö is actually not the castle, but the kitchen! Hahaha, yes, that's true! If you visit the castle you certainly must go to the little restaurant to have a cup of coffee and some cake or kanelbulle like I had. Mmmmm, the kanelbulle was still warm and in the kitchen it smelled like delicious fresh baked waffles. Yummy!
Okay, back to the castle.... The oldest parts of the castle are from the 1480's. There are no guided tours though, so you have to go explore the castle by yourself. I bought a guidebook in English, which told me a lot about the history of the castle, but not much about the interior of the castle itself. All the rooms have furniture, but I couldn't pick out any special pieces, because there were hardly any signs explaining what I was looking at. That made the visit to the castle a little bit frustrating, but on the whole it was a nice castle to visit.
An extra touch to the castle is the ghost story. And like every self-respecting castle, this one has also it's own ghost stories. If you visit Engsö castle you also should make a quick visit to the little church of Engsö, next to the castle. It is a small brick church from 1340 and it is well-preserved.
Fiholm Slott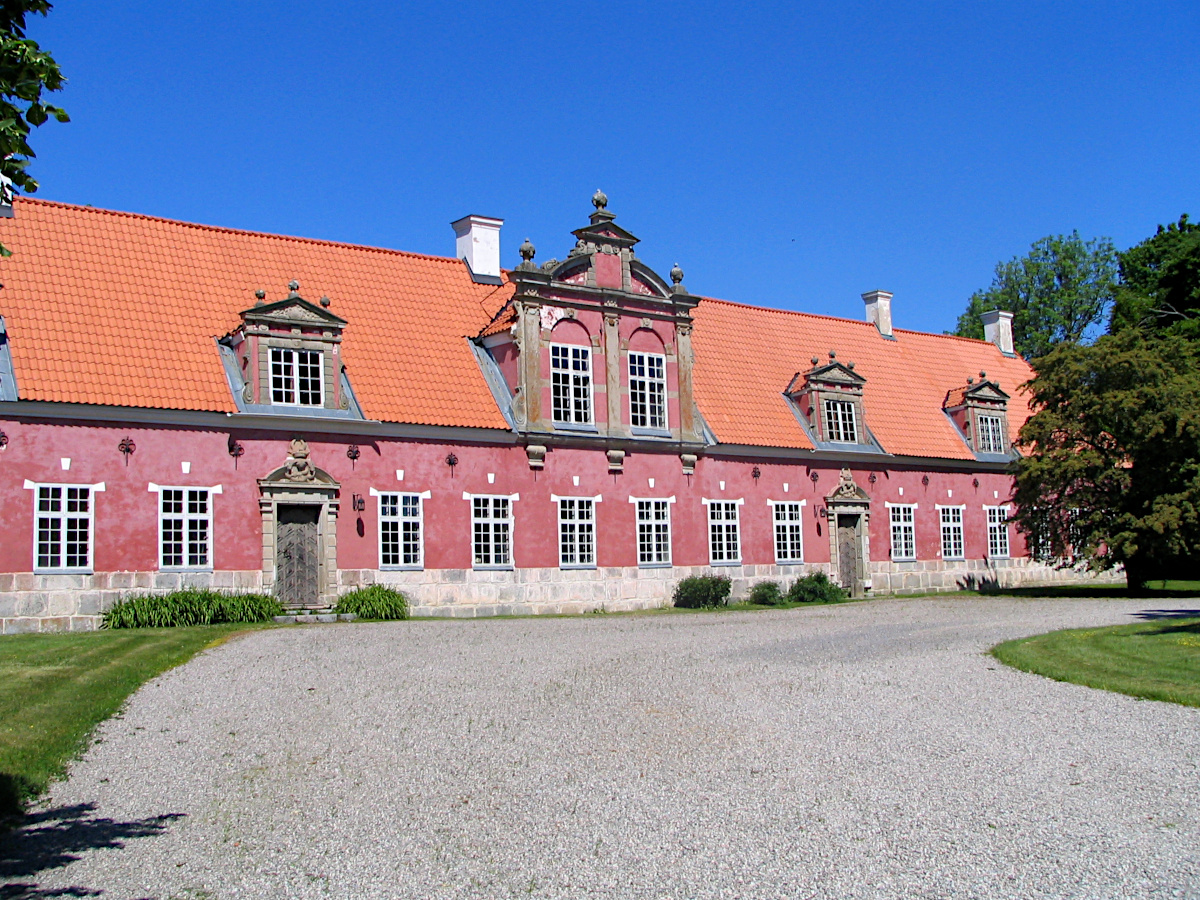 The estate of Fiholm was inherited in 1617 by Axel Oxenstierna. In 1640 they started building a big castle. In 1642 the two wings were constructed, but no main building was ever raised. Reason to this, as the stories goes, is the dispute Axel Oxenstierna and his son Johan. When the son was asked about the coming building of the castle he answered that they were more like two barns than a castle. The angry father Axel answered:If you think so than you have to build the cattle shed by yourself!
I have to admit that I love this story :-) But I have to agree a bit with son Johan. Although the castle is nice to see, it does have some resembles of two huge barns. It would have been totally different if the main building was there to complete the picture, but unfortunately it was never build. All you see now are the two wings of the castle opposite each other.
It is possible to visit the castle, but it isn't open daily. It is possible to book an excursion for groups. The other option is to be here when there is an event going on (which is not very often, about twice a year). During those days it is possible to take a look inside as well.
It is a nice place to visit when you are in the area and take some photos of the colourful historical buildings. The drive towards the castle over the winding narrow lanes is picturesque to do. But I personally wouldn't make a long detour for the sole purpose of visiting Fiholm. Fiholm ligger mellan Strängnäs och Eskilstuna vid Sörfjärden av Mälaren, quite close to Björsund.
You can find a short photo impression on a separate page about Fiholm.
Gripsholm Castle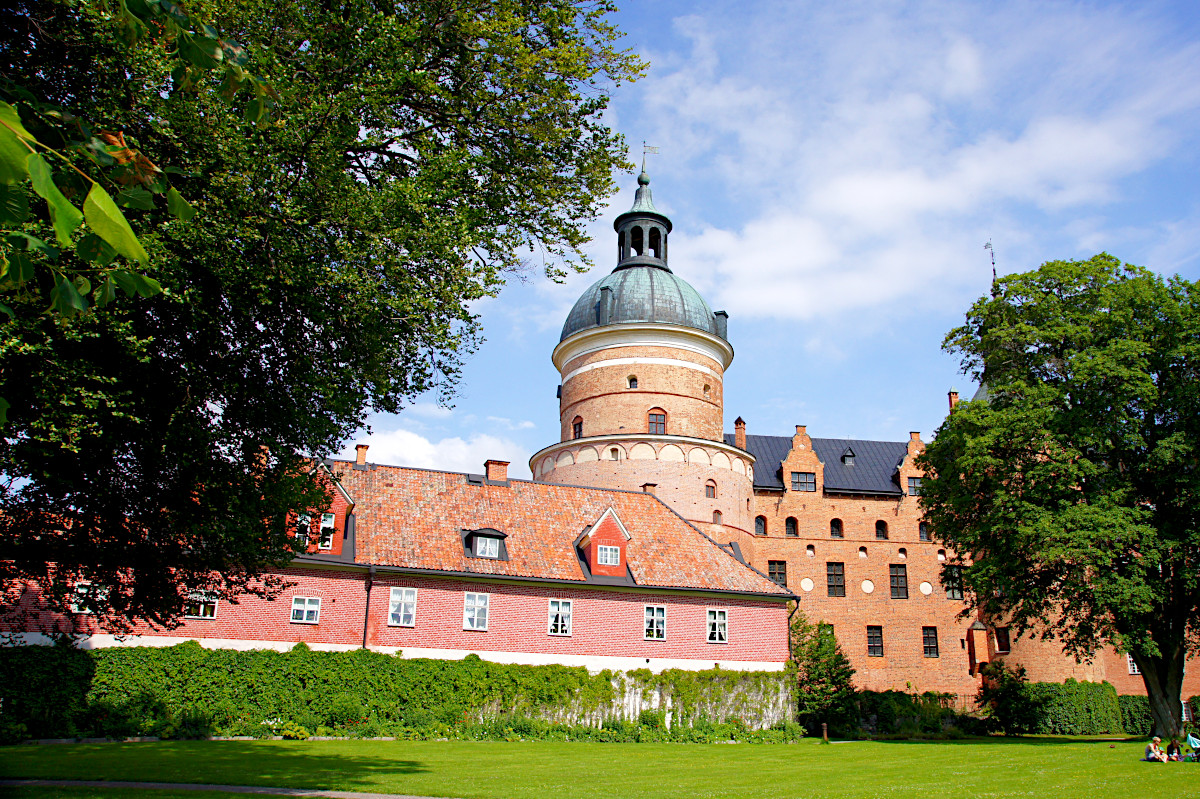 Gripsholm castle is beautifully situated on the shores of Lake Mälaren and was built in the second half of the 14th century by Bo Johnsson Grip. When you visit Gripsholm you should add some extra time to include a stroll around this picturesque little village.
In the castle you can see a lot of Swedish interior design from the 16th to the late 19th century. But the main thing the castle is known for is its great collection of portraits (the Swedish State's collection of portraits). The number of portraits is huge, and it features prominent Swedes from the days of Gustav Vasa until now. It might help to know some famous Swedes to really appreciate it. But there are a few names that you might know, like Ingrid Bergman and Greta Garbo. The Castle is open to the public during the summer months but more limited during the winter. The grounds are however open all year round, making it possible to make a stroll around the castle even when it is off-season.
I made a separate page where you can read more about Gripsholm Castle.
The Rock Carvings at Häljesta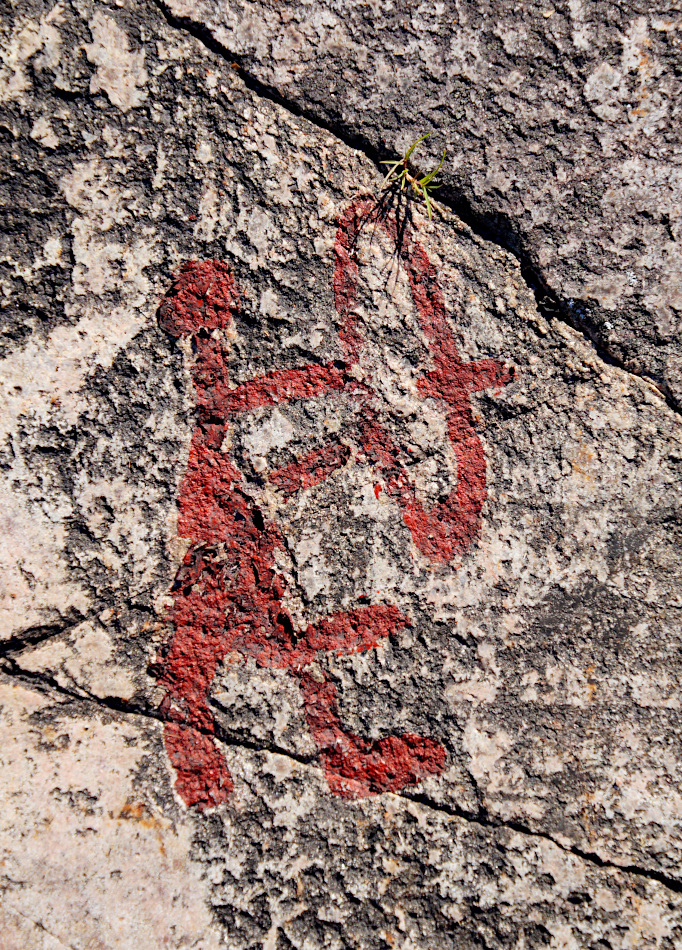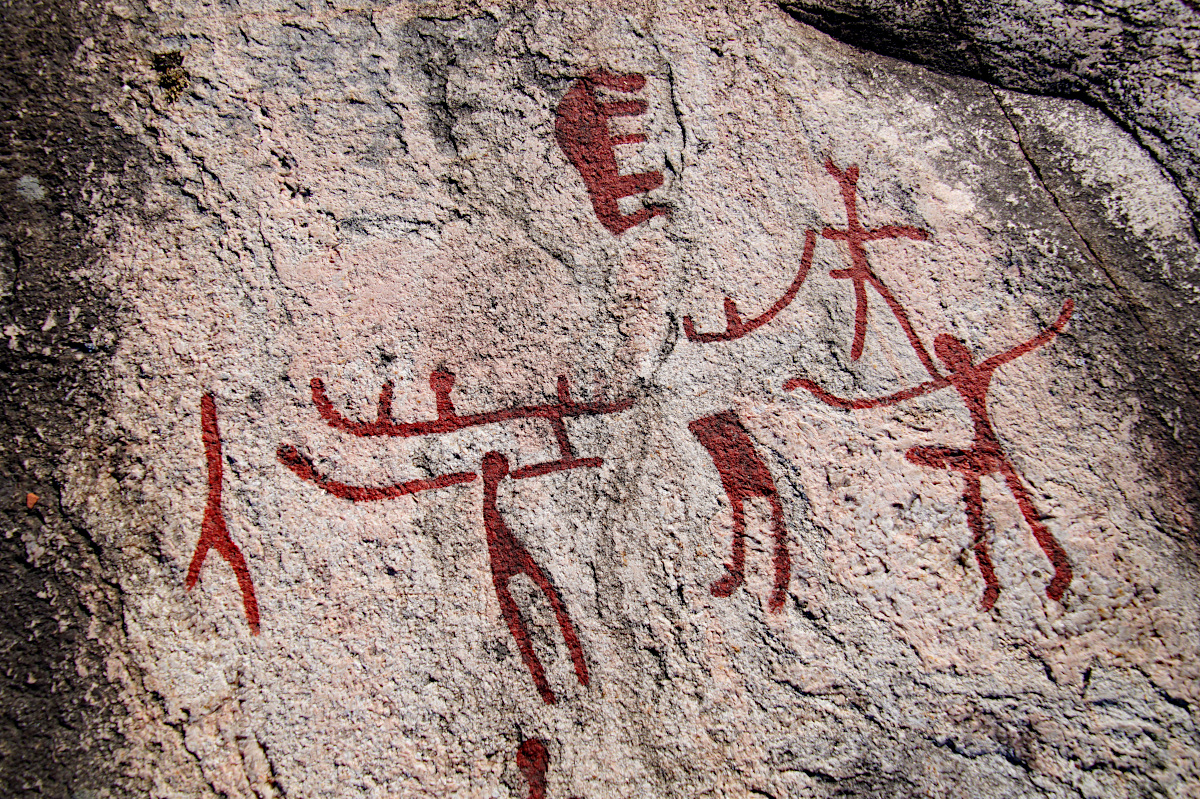 I guess this is one of those ultimate 'off the beaten path places', where only a few people are aware about. These rock carvings are less than an hours drive from my home, but I had actually never heard of them before, until this sunny day in June 2020. But I am glad I stumbled upon them, as they are rather special.
Häljesta has the largest known rock carving area in Västmanland and also one of the largest in the Mälaren area. On these two rocks you can see around 550 figures, including ships, human figures, ring figures, animal figures, grids and 239 cup and ring mark. The rock carvings originate from the Bronze Age (1500 - 500 Before Christ) when people carved the signs into mountain rocks.
I made a separate page where you will find a more in depth impression of my visits to the Häljesta.
Rune stones at Jäder church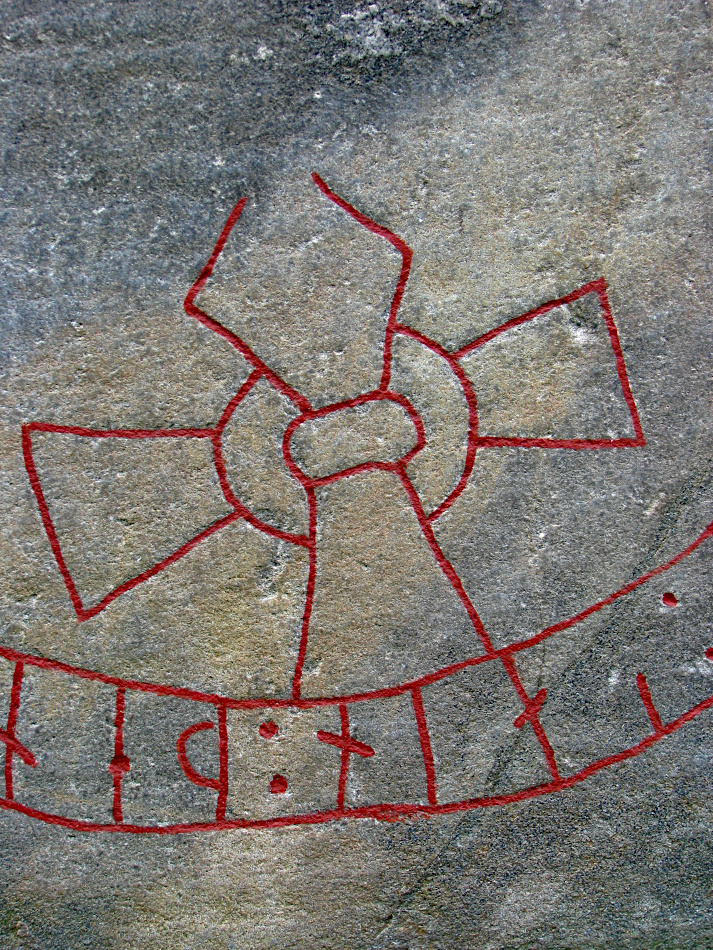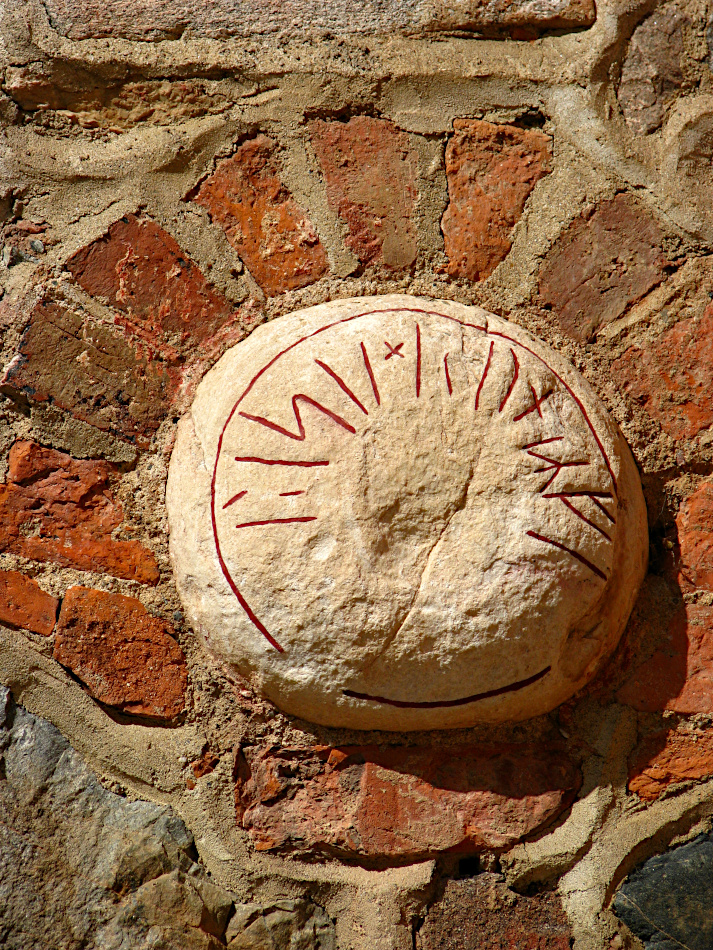 'Limpan'
Between Eskilstuna and Strängnäs you can find the little village called Jäder. And if you enjoy visiting old churches, this little village might be worth while to take a stop as the church here is quite interesting. The church originates back to the year 1000 and started off as a wooden church. During 1100 the church was rebuild in stone. Around 1600 this whole area is owned by the family "Oxtenstierna", a well-known and rich family in Sweden. Their name pops up quite a bit when reading about Swedish history. They are also the owners of Fiholm Slott that I talked about a little earlier on in this page.
The family Oxtenstierna put a lot of money towards this church, to secure themselves a worthy burial place. And I think they made a good job of it. Since 1659 there have been no real changes made to the church, so this is what it looked like a few centuries ago. Just think... 1659, amazing, isn't it!
On the grounds you can also see a rune stone. And as many runestones in this area, this one was found during a restauration, under the floor of the church in the year 1866. The rune stone is quite damaged, but the part that is remaining is quite nice.
There is another rune stone here, but this one incoporated in the outer wall of Jäders church. It is most commonly referred to as the "Limpan" because it resembles a round bulky breadcake. This runestone was probably been put in the church wall for decorative purposes. 'Limpan' has probably been a tombstone that lay on top of a grave mound before it ended up in the church.
The picturesque village of Mariefred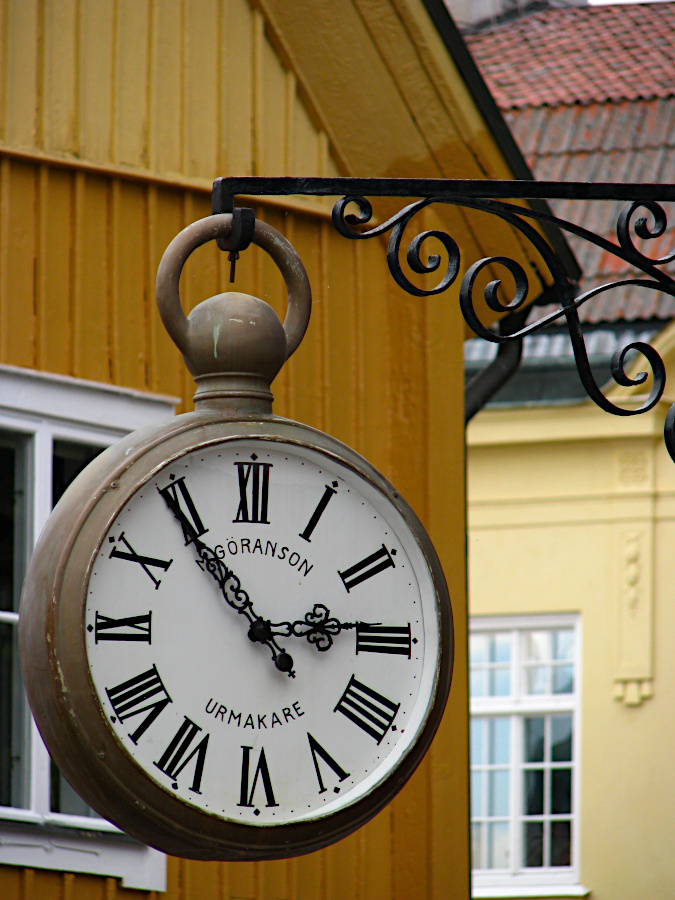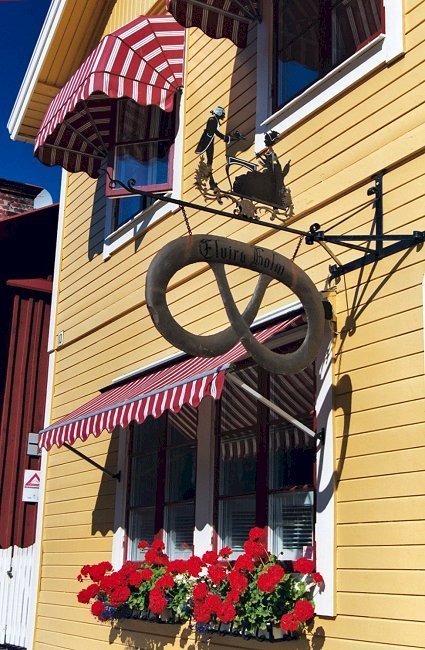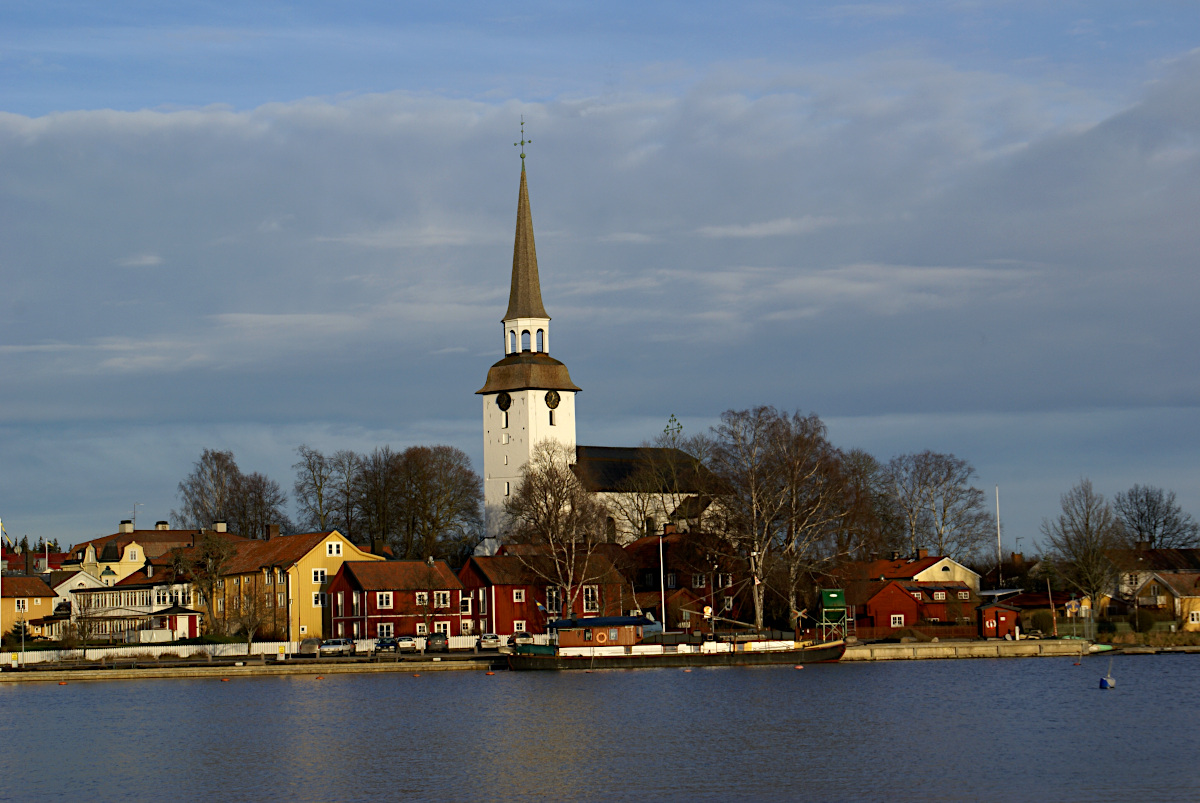 Mariefred
Mariefred itself is maybe nothing spectacular, but I find it such a picturesque village. So in my opinion it is absolutely worth a visit! Its most famous attraction is Gripsholm Castle, but even without Gripsholm Castle I would go here just to have a nice stroll and look around the little village. I really love the nice little streets with all the wooden houses.
It is such a nice little place, especially on a warm sunny summer day. But having said that, I have to admit that it has a lovely charm during the winter months as well! With most of the tourists gone, the village is much quieter and gets a more authentic feel during this part of the year.
But Mariefred is not only a lovely little town, it has a bit of history as well: It all began in 1370 when Jonsson Grip started building the castle of Gripsholm. And the village nowadays still oozes history. There are some great day trips to be made here combining a visit to Mariefred with a trip on a steamboat and / or steamtrain.
I made a separate page where I will take you on a virtual walking tour through Mariefred.
Meet the Vikings at Sigurdsristningen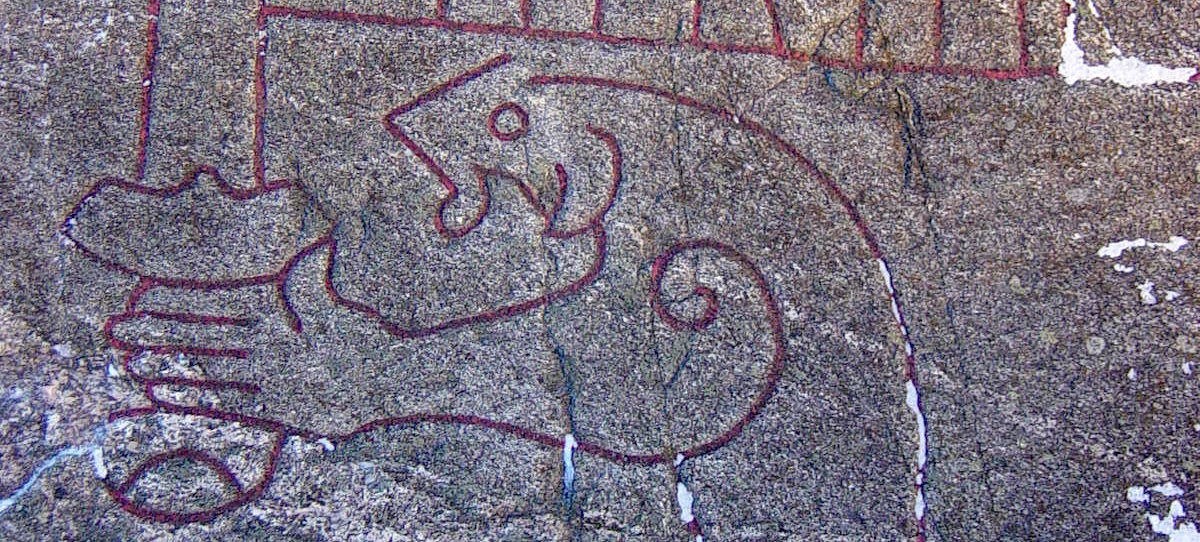 Right on my doorstep is one of Swedens most famous Viking Monuments called Sigurdsristningen. It is a fascinating rock carving, and one of the biggest ones at the same time; dating back to the mid-11th century. The carving has dragons on the outside, which are filled with decorations and runes. And on the inside are pictures, and these pictures tell a saga. I guess simply described as one of the first Nordic "cartoons".
The Sigurdsristning is a special place with a lot of history. You can see it on the side of a quiet road, somewhere in between the trees. A little sign tells you where it is. And when you climb up the hillside you will see a huge rock with carved pictures surrounded by runic inscriptions. But what you feel is history, and lots of it. I find it an amazing place. It feels special to be here, where so many centuries ago someone was telling a story of a distinguished Viking family, by making these carvings in these rocks.
I made a separate page where you will find a more in depth description of the Sigurdsristning.
Hiking in Stingsmossen Nature Reserve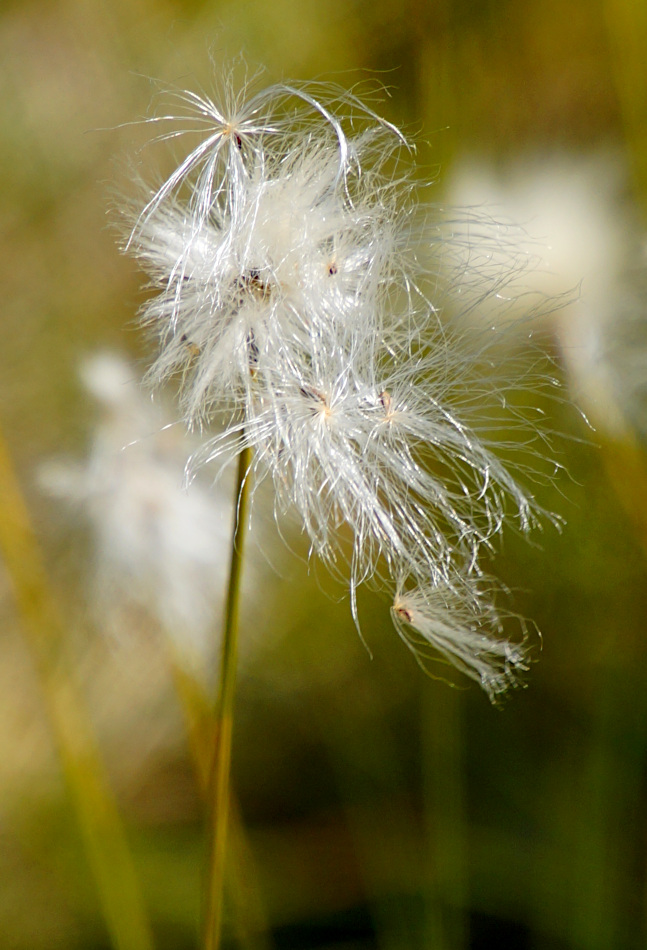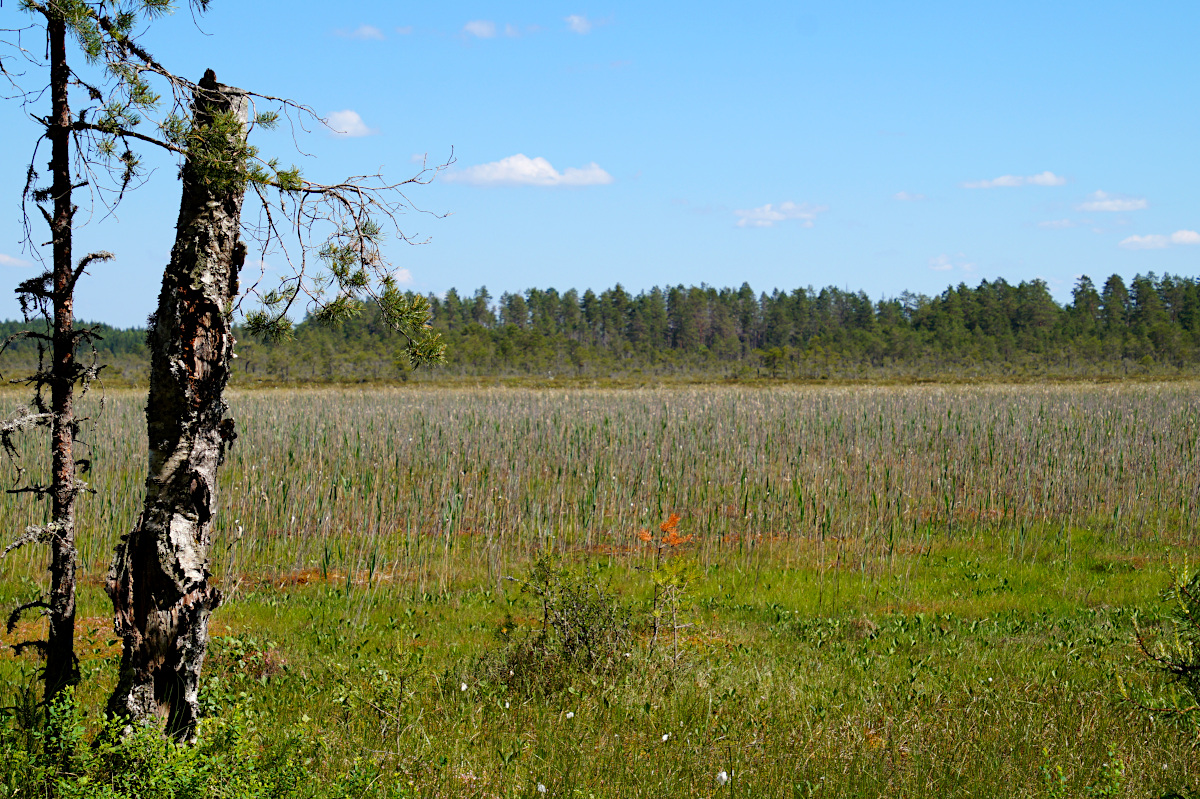 Ready to put your hiking shoes on? Ok, then let's go! Today we are off to an area a bit to the north of us in the country of Västmanland. It is a nature reserve called "Stingsmossen", close to the town of Surahammar (about 25 km northwest of the city of Västerås). A spontaneous trip that turned out inte a gorgeous 12 km hike through an area with 200 year old pines, and passing two large marsh areas: Rövallsmossen and Stingsmossen.
I made a separate page where you will find a more in depth impression of my visits to the Stingsmossen Nature Reserve.
Strängnäs and its beautiful Cathedral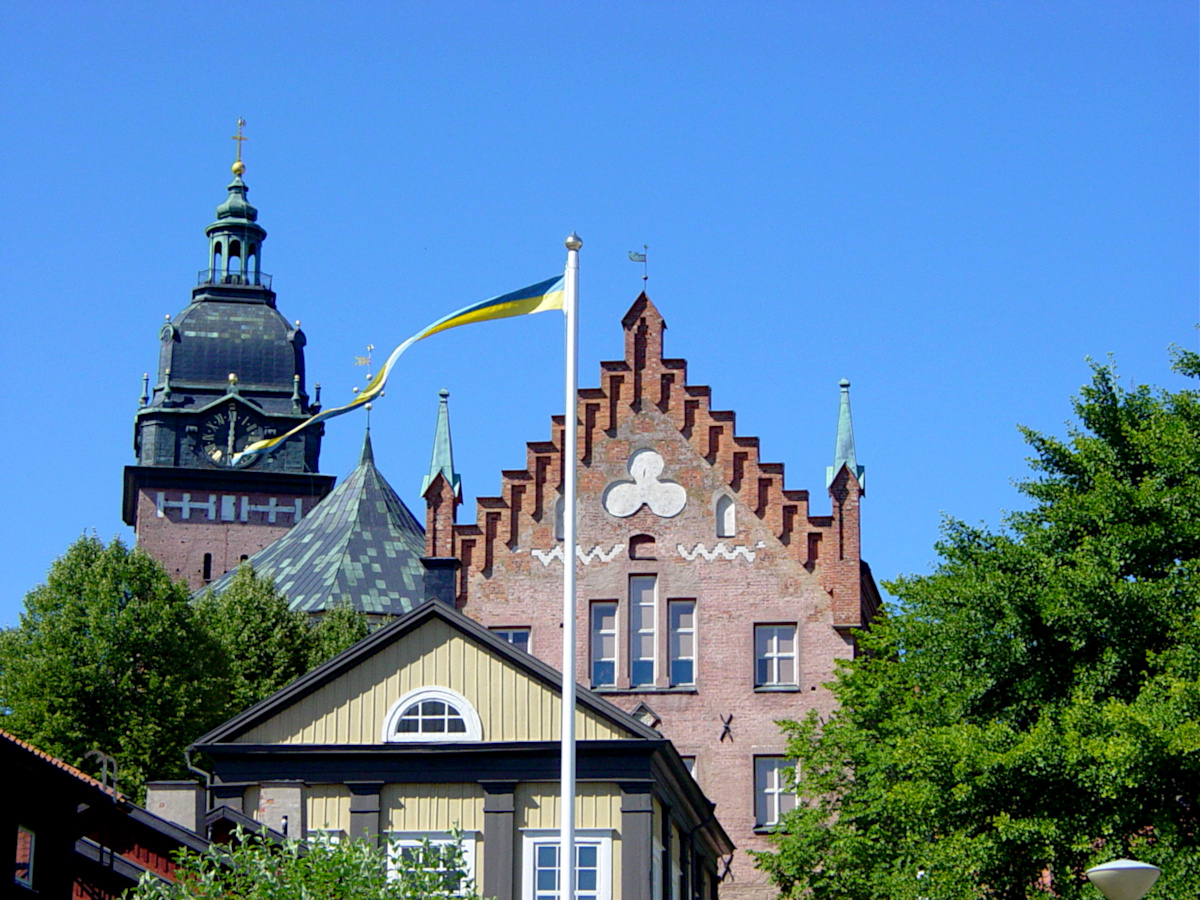 Strängnäs is a quiet little town in the beautiful lake area of the Mälaren, west of Stockholm. It's not really a tourist destination, but some parts of the city are nice to visit. The history of Strängnäs dates back to the Viking era. Strängnäs is actually one of Sweden's oldest towns and has played an important role as a church administrative centre in the middle Ages.
Unfortunately large parts of Strängnäs were destroyed by fire in 1871, but luckily some areas were spared. These are the parts of the town that are worth looking at. One area is around the old windmill, and the other is the cathedral. Around the windmill and the cathedral you can still find some of the old houses. The Cathedral is an absolute must see when you are in Strängnäs, so don't miss it when you go here! There is a little harbour in Strängnäs that gives the city a nice atmosphere.
I made a separate page where you can read more aboiut the Cathedral in Strängnäs.
Sundbyholm, my home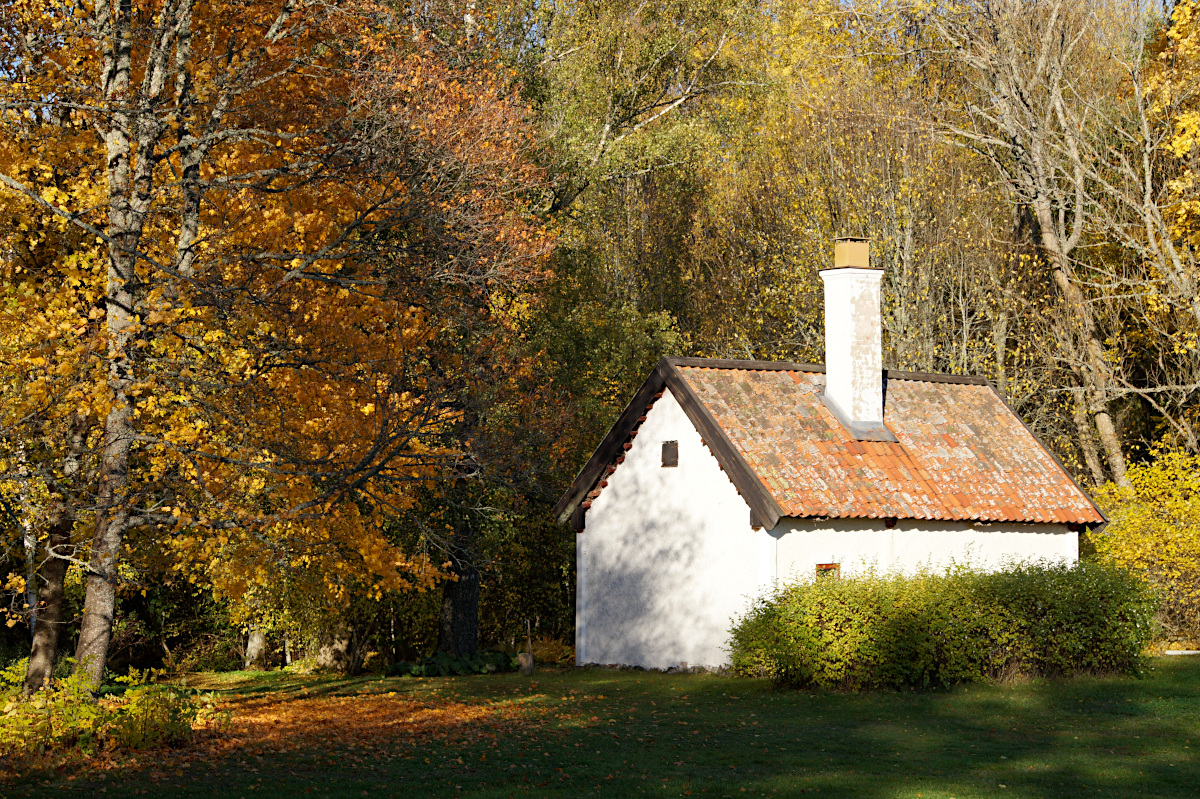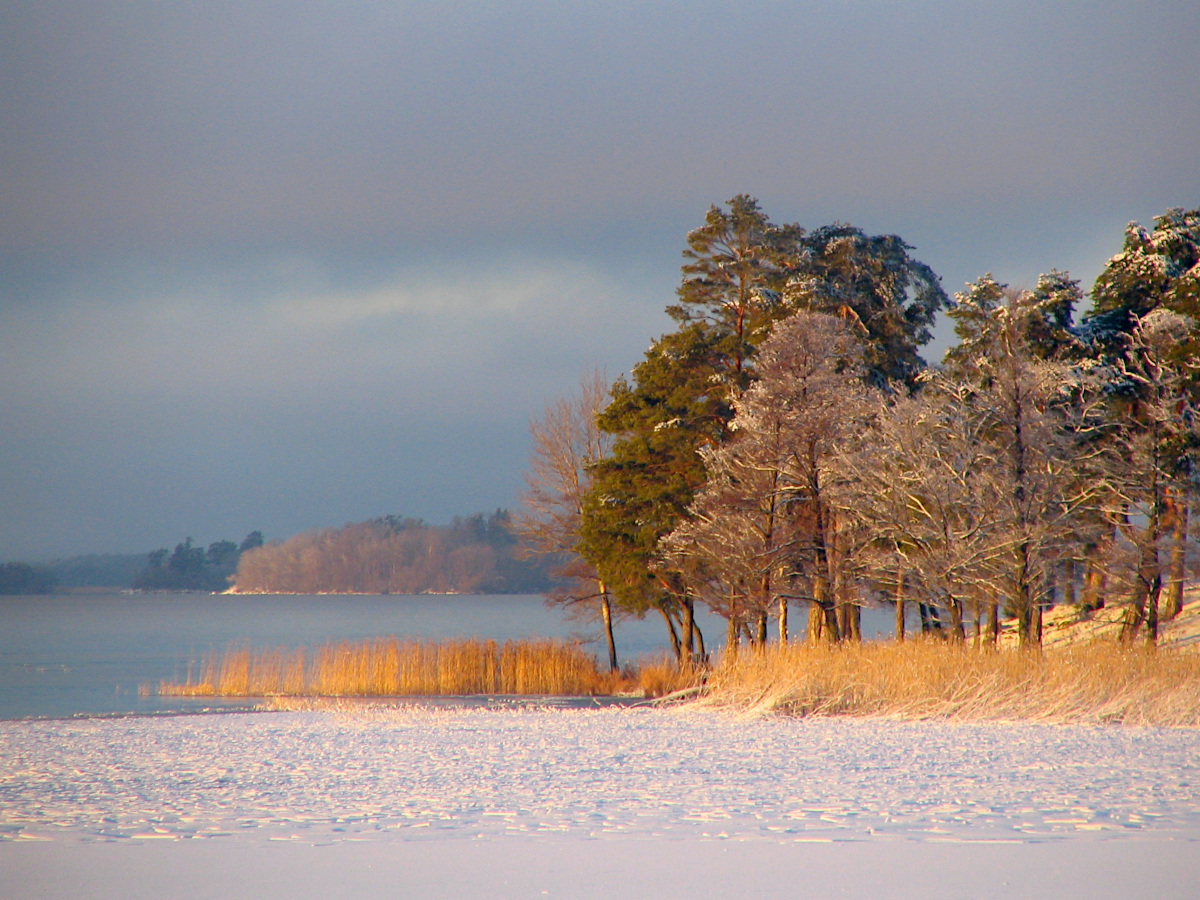 Sundbyholm: there is not much to do here, and then again, there is in a way. There is the Sundbyholm Castle, and the famous Sigurdsristningen. The little harbour, and a beach on the lake side. And we have Europe's northernmost beech forests, a place which I especially love during spring and autumn.
In the photo to the left you can see the "tegelslagarsstuga" or in English: "the cottage of the brickmaker". I really like this little house, hidden in the woods, close to my house. I think it looks so picturesque. It gives the idea of the area though, rural, picturesque and quiet. The house dates back to the 17th century. Many of the big estates during those times had a little brickmakers cottage like this on its property.
I made a separate page where you will find a photo impression and read more about Sundbyholm throughout the different seasons of the year.
Vallby Open Air Museum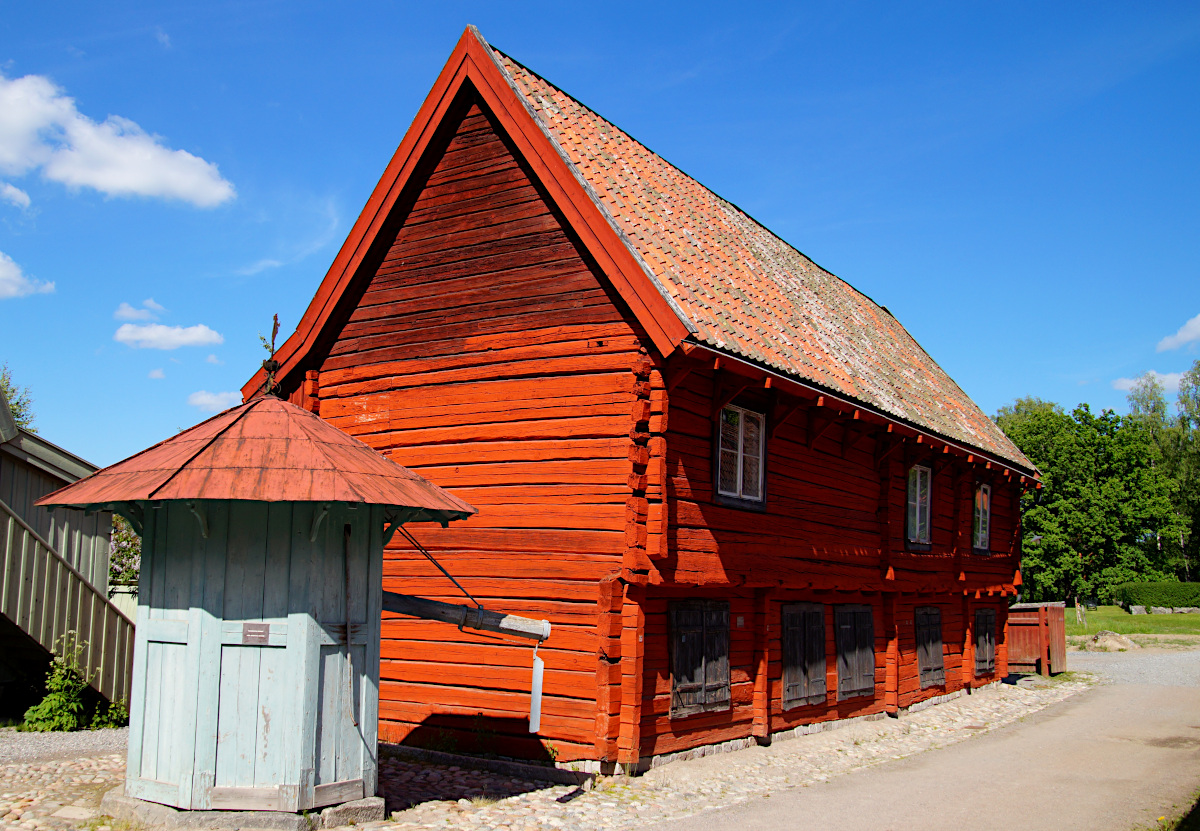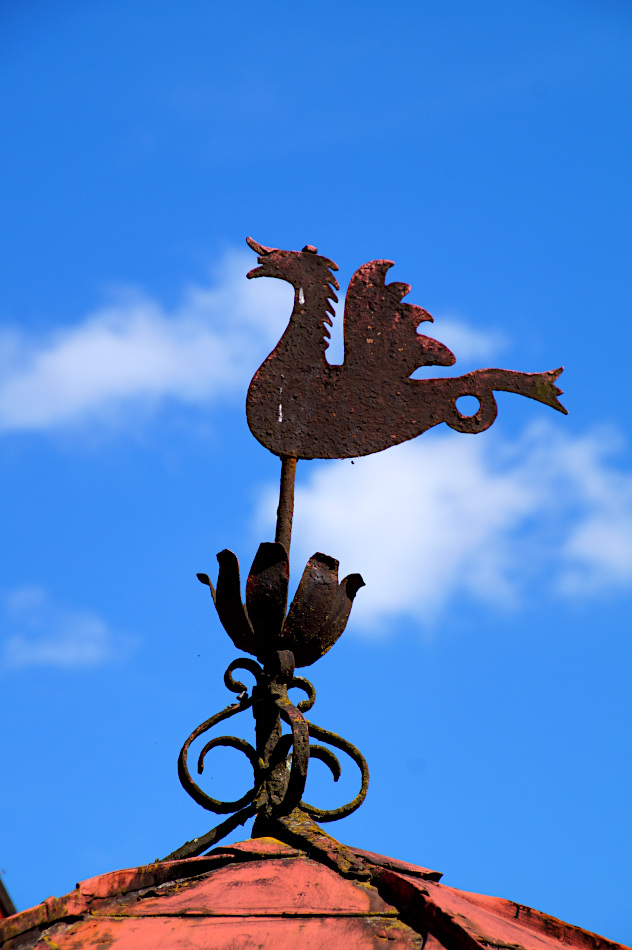 Strange isn't it how long it sometimes takes before you visit a place, especially when it is 'just around the corner'. I pass the Vallby Open Air Museum almost daily while commuting to work. All I need to do is take a few exits earlier from the main road to get here. But, now don't laugh, it has taken me over 15 years before my first visit! But it certainly will not be the last :-)
It is one of Swedish biggest Open Air Museums and there are around 40 historical buildings here. It all started in 1921 when the museum was founded. The Vallby Open Air Museum reflects life both in the city and in the countryside between the 17th and 20th centuries. As a visitor, you can experience how people lived and worked during those days, see animals they kept, plants and crops they cultivated in their gardens and field. Entrance is free.
You can find more impressions of my visit to Vallby on this page: Vally Open Air Museum.