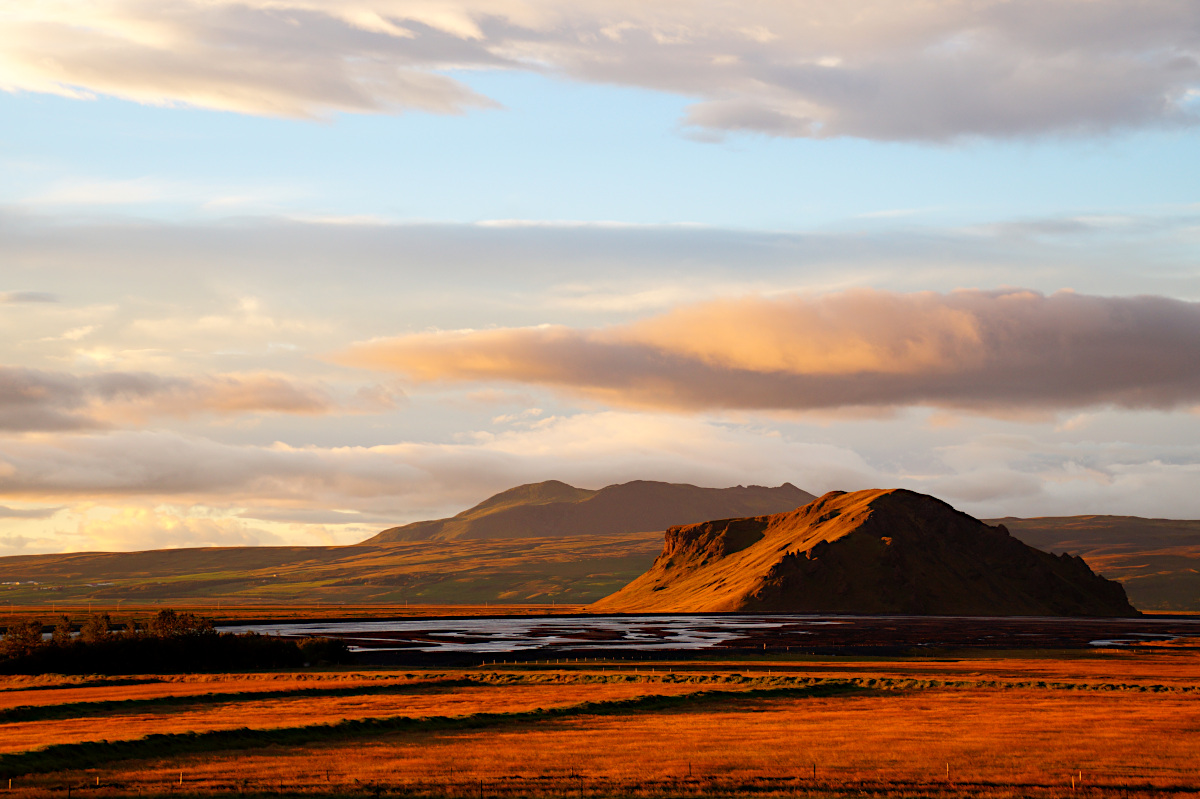 September 2020: Who would have thought this would be possible, that we would travel abroad autumn 2020! But we did! We found an opportunity at the very VERY last minute to travel to Iceland! It meant 1 week in quarantine in a nice little house in middle of nowhere, but with great views! And 2 weeks of travelling around the whole island. And being able to travel here during the Covid time has been such a unique opportunity, with hardly anyone around and being able to experience the amazing nature without disturbances. In short: it was a fantastic trip!
Búðir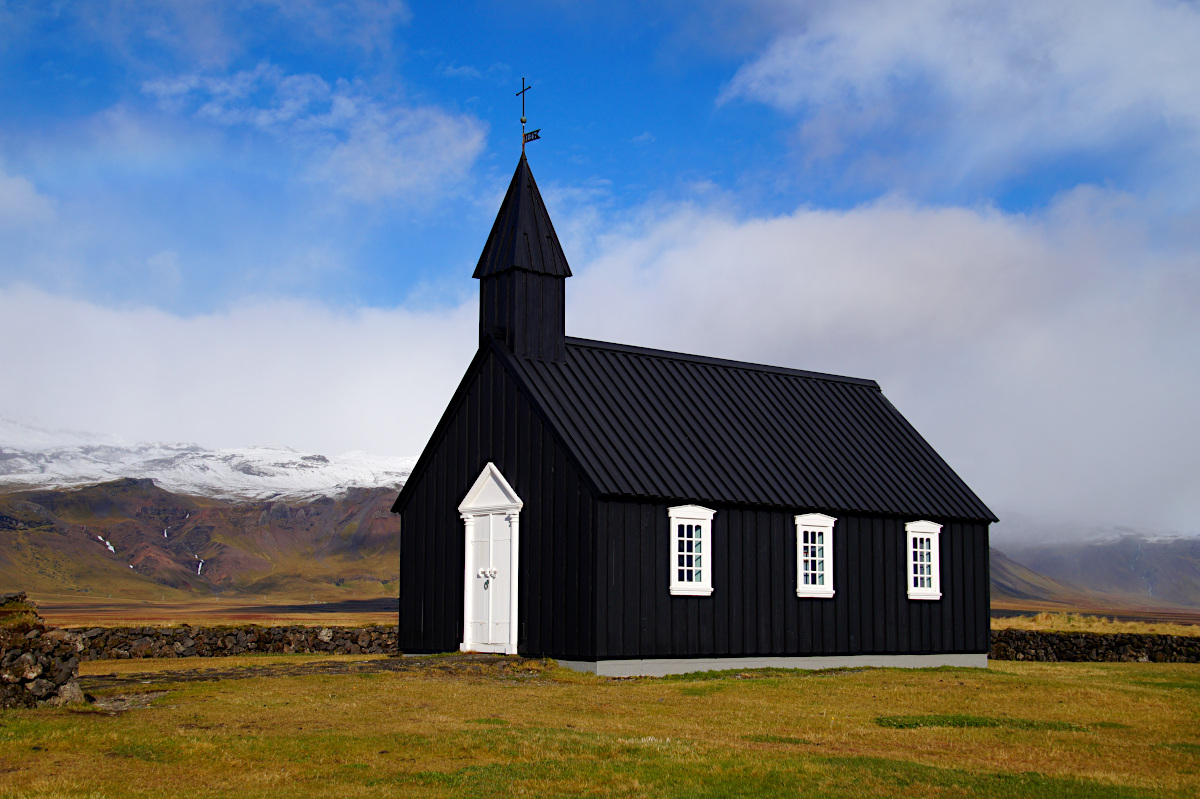 Today is our very last day in Iceland and very early tomorrow morning we will be on the plane on our way home. But we are not leaving before making a tour around the beautiful Snaefellsnes peninsula! Something I have been looking forward to so much.
And this very last day is treating us well, we are having some glimpses of sunshine and blue sky. And well, of course combined with the occassional shower. It is a cold day however, just above freezing, brrr it feels cold outside! The mountain got a fresh coat of snow last night, and the autumn colours get deeper and deeper for each day that has passed. And that is actually perfect weather for a stop at the black church of Búðir, Iceland, as this is maybe not so much as a destination, but more of a photo stop.
Glaumbær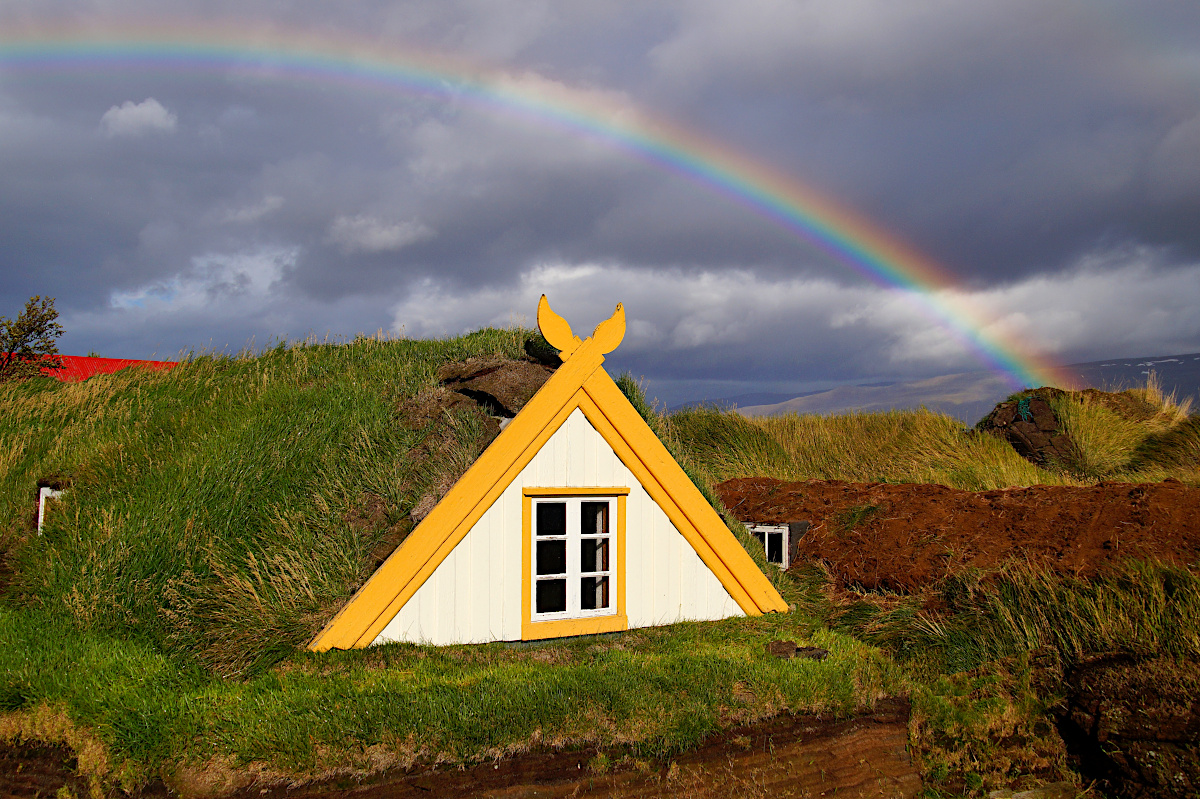 Visiting Glaumbær, Iceland is like a warp back in time; here you can see a fine example of how large farmhouses historically were build in Iceland. With its turf walls and turf roof, it melts perfectly in the surrounding landscape of green coloured pastures and the dark imposing mountains in the far distance. For centuries turf was the main building material in Iceland, an architectural tradition that was brought to Iceland by the Vikings more than a thousand years ago.
Hverir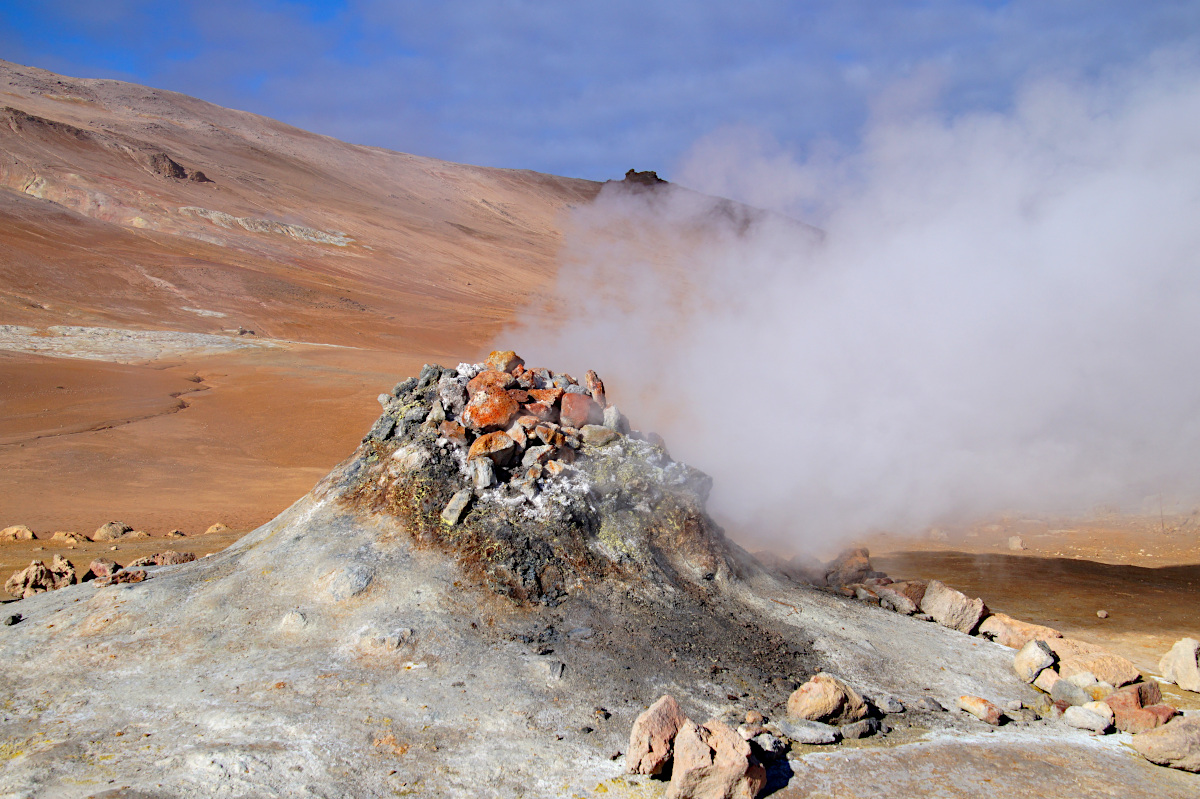 Hverir, Iceland. I hop out of the car and in front of me unfolds a landscape of red barren earth. And directly below of me is one of the big mud pools that is bubbling away. The whole area is totally empty, hardly any vegetation is visible, no matter what direction I look in. Fumes are emitted from numurous cracks in the ground. And we are surrounded by loud hissing noises and the bubbling sounds of the mud pool below of me. And behind this spectacle rises the red-coloured Mt. Námafjall.
The Geothermical Area at Hverir reminds me a bit of Yellowstone, although this is much smaller. But at the same time it is much more "raw" and intimidating than Yellowstone. A unique place for sure!
---
It would be great to hear from you!
So please leave a comment or a question.
:-) Simone
---