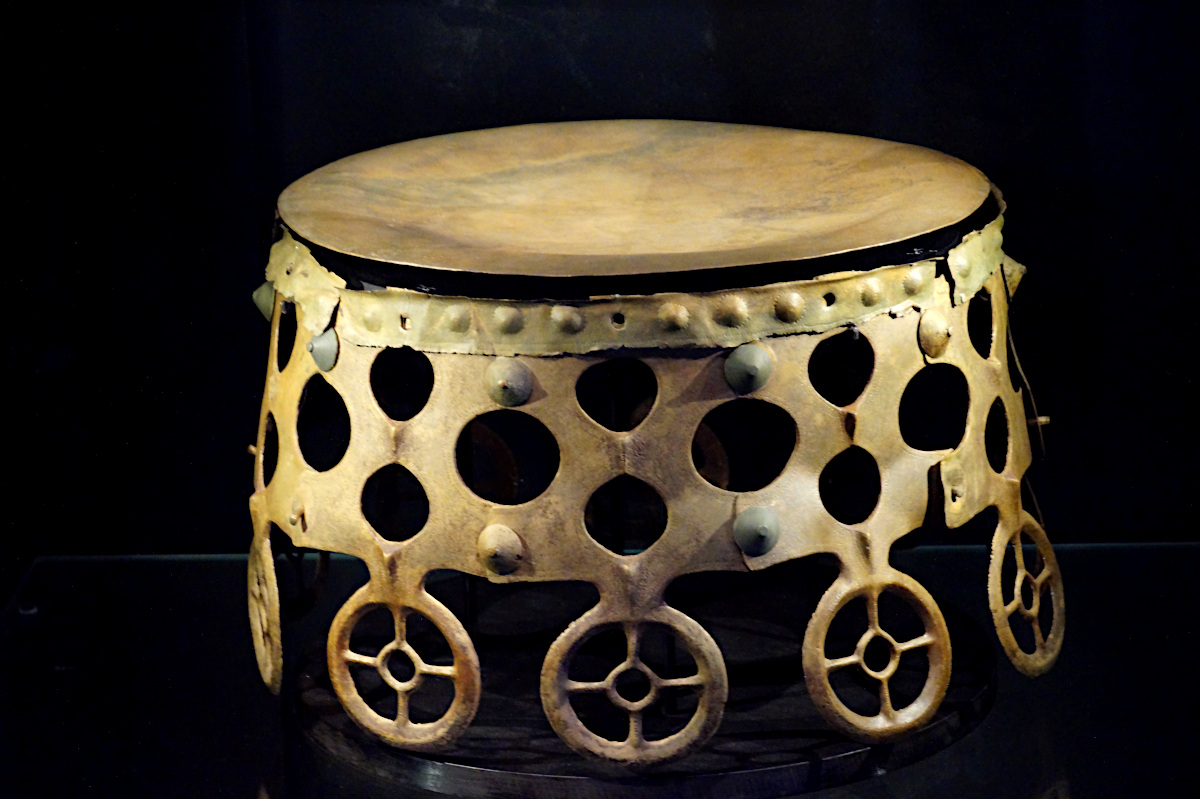 xxxx
The Swedish History Museum narrates Sweden's history from the earliest times to the present. Gold and silver treasures and magnificent medieval art.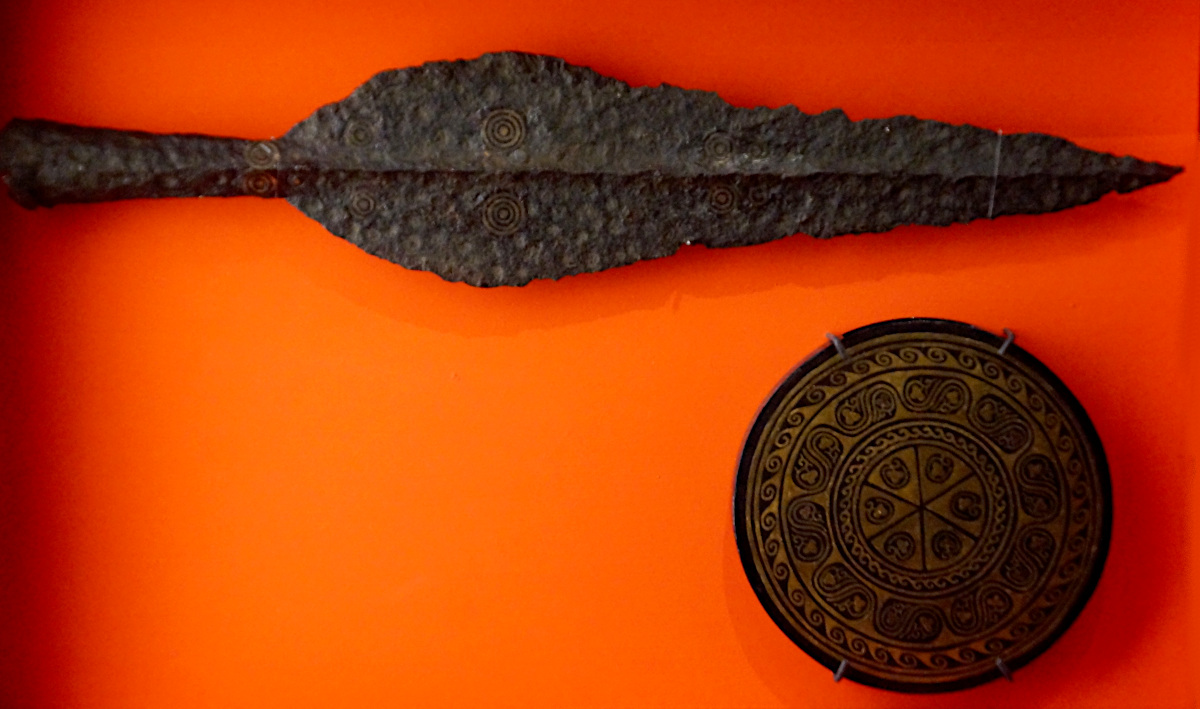 The magnificent helmets from a 7th-century ship burial, Vendel in the region Uppland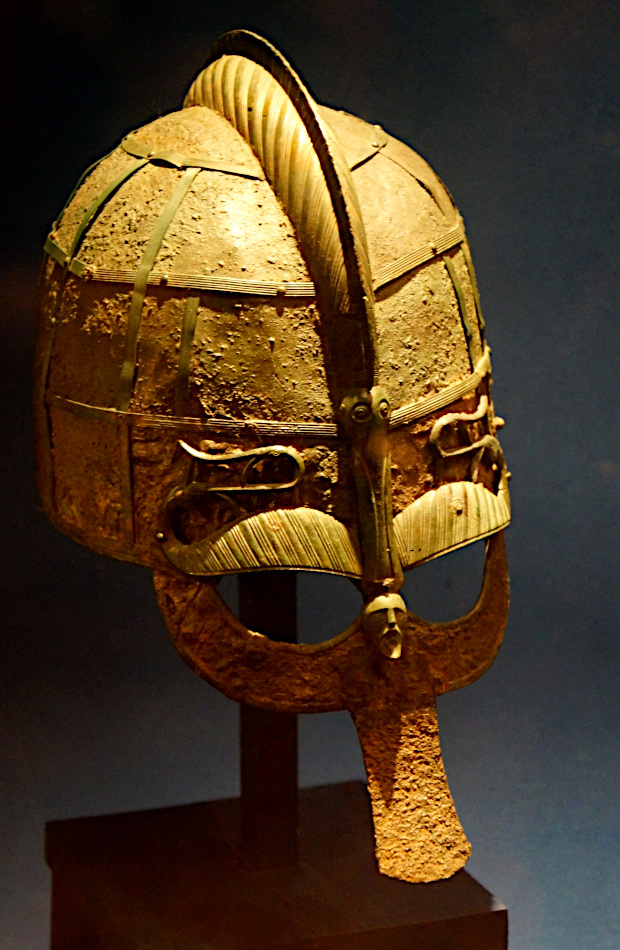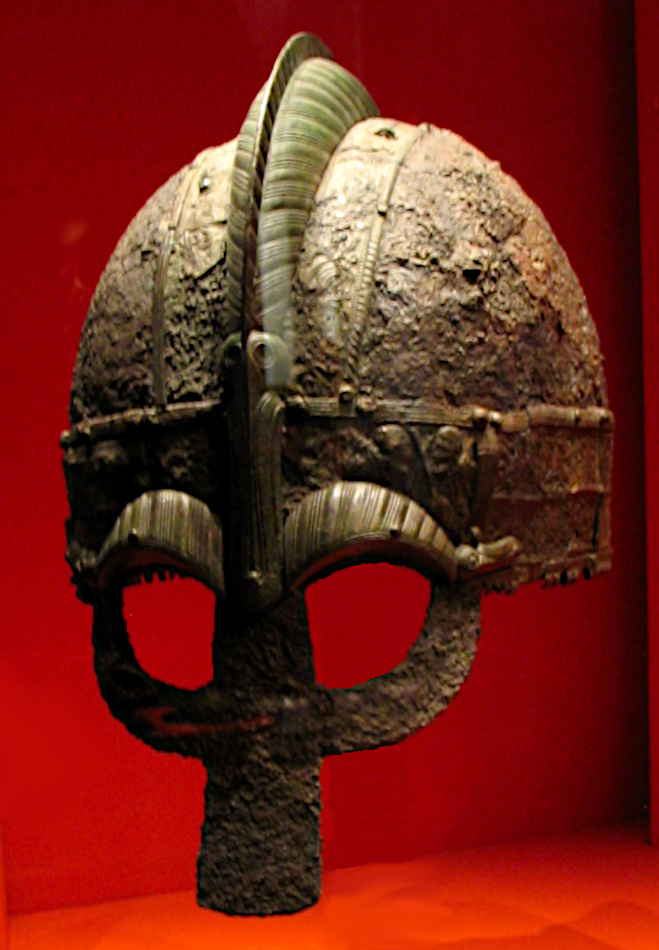 The magnificent helmets from a 7th-century ship burial, Vendel in the region Uppland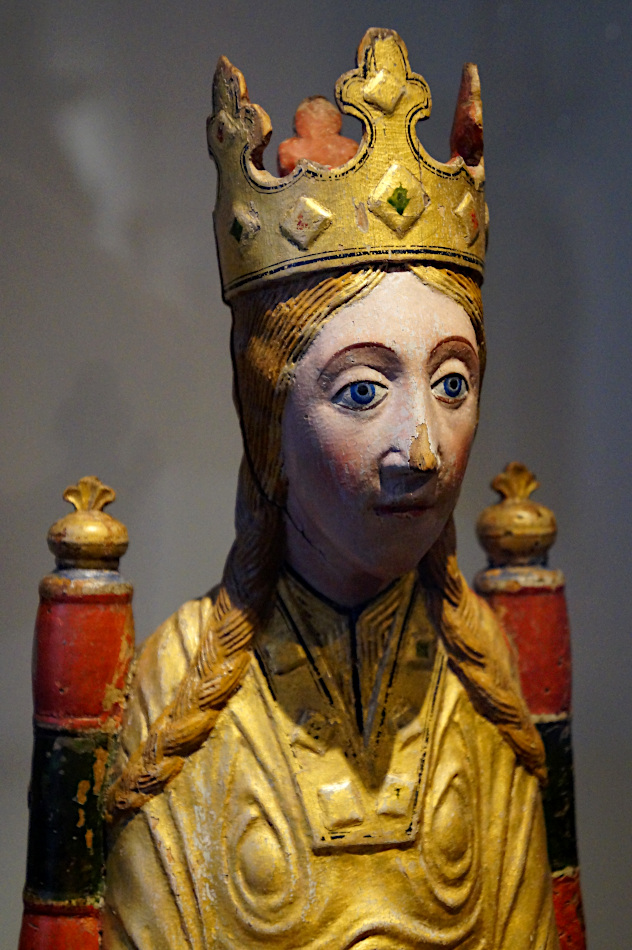 Madonna carving from Viklau, 1170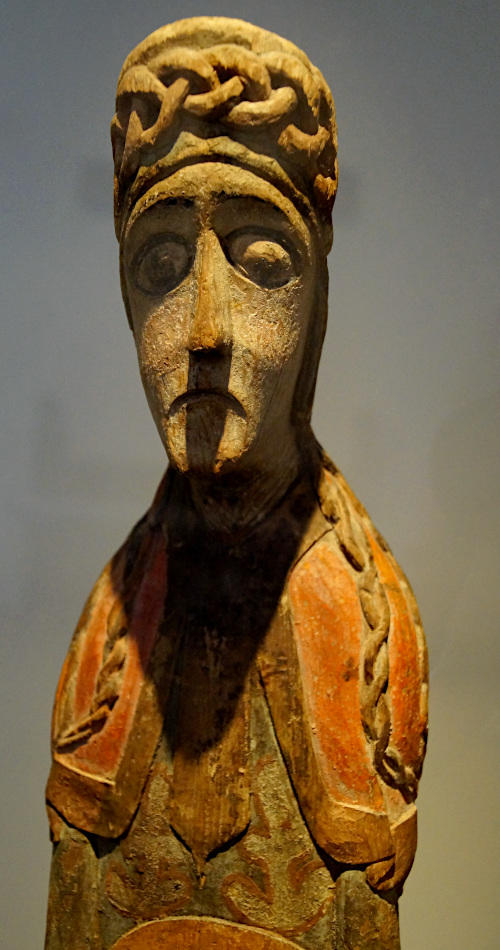 Madonna from Mosjö, 1150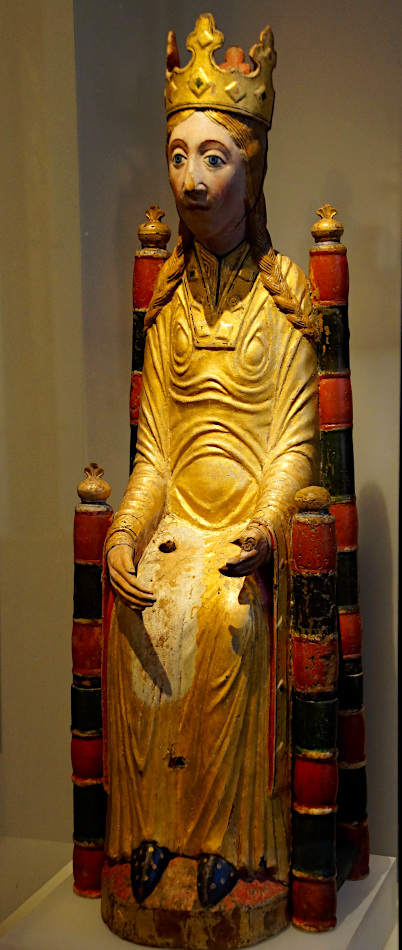 Madonna carving from Viklau, 1170
Above are two interesting statues, and I took photos of them as found the shape of both are intriging. In the middle is the "Madonna from Mosjö", from the region Närke, dates from the 12th century and is one of the oldest of its kind. She is carved in lime wood and painted in thin, bright colours. She once had a Christ Child on her knee.
On the left and on the right is the "Madonna carving from Viklau", from the region of Gotland, dated to the 1170s. A cavity in her skull contains a linen bag with a relic in the form of a tiny bone. The Viklau Madonna represents the contemporary ideal of beauty and is executed in the same style as stone carvings in the great churches of Germany and France, such as the west front of Chartres Cathedral. Her good state of preservation and fine colouring make her unique in Sweden.
xxx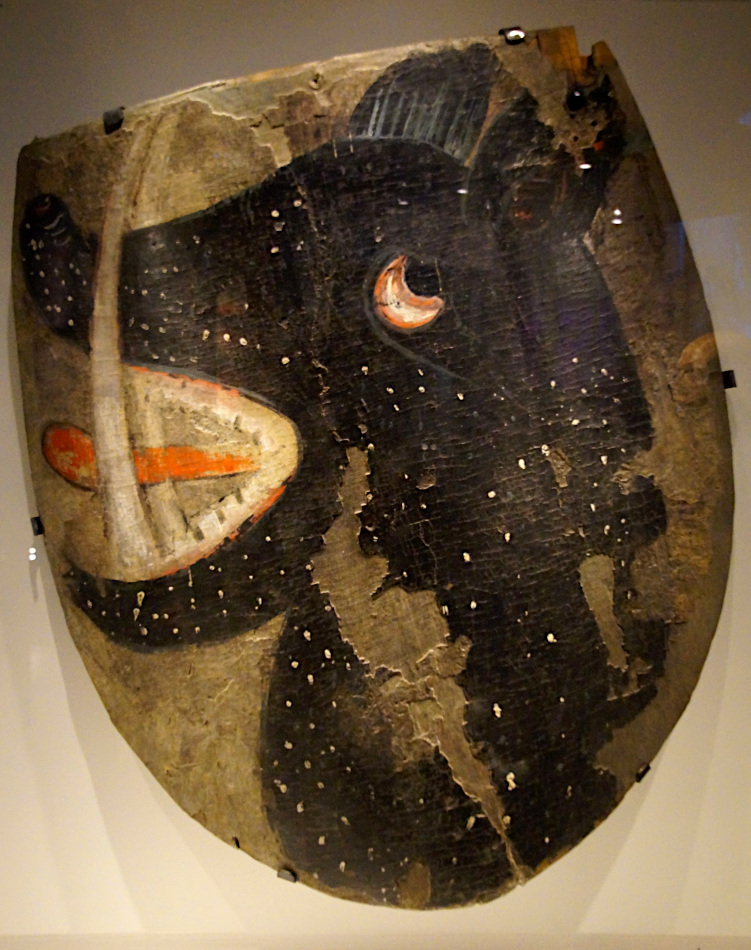 Wooden shield, 14th century
This wooden shield comes from the Döderhult parish in the region of Småland, and dates back to the 14th century. The shield has been used as a memorial coat of arms, but the construction corresponds with battle shields for this period.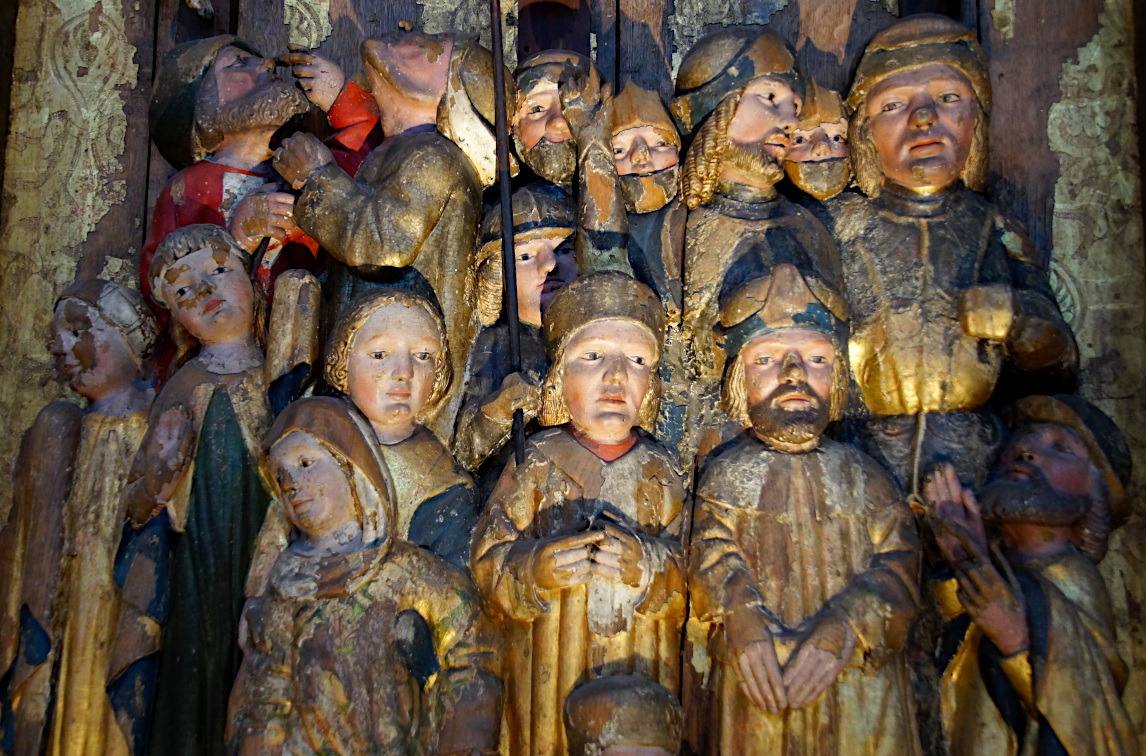 Altarpiece from Tortuna Church from the region of Västmanland, dating back to 1475 - 1500.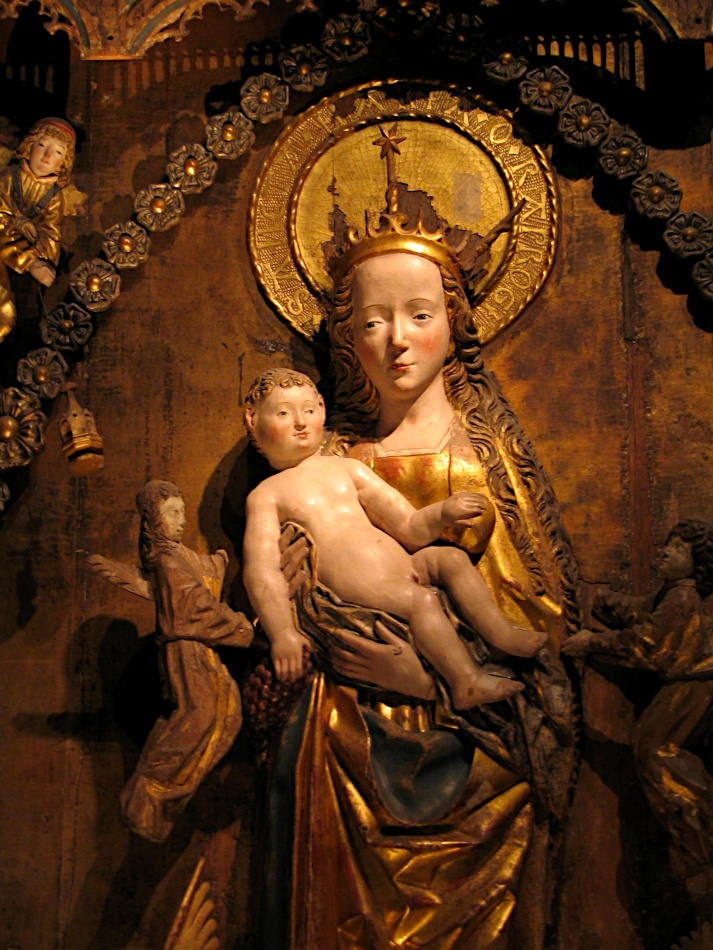 15th century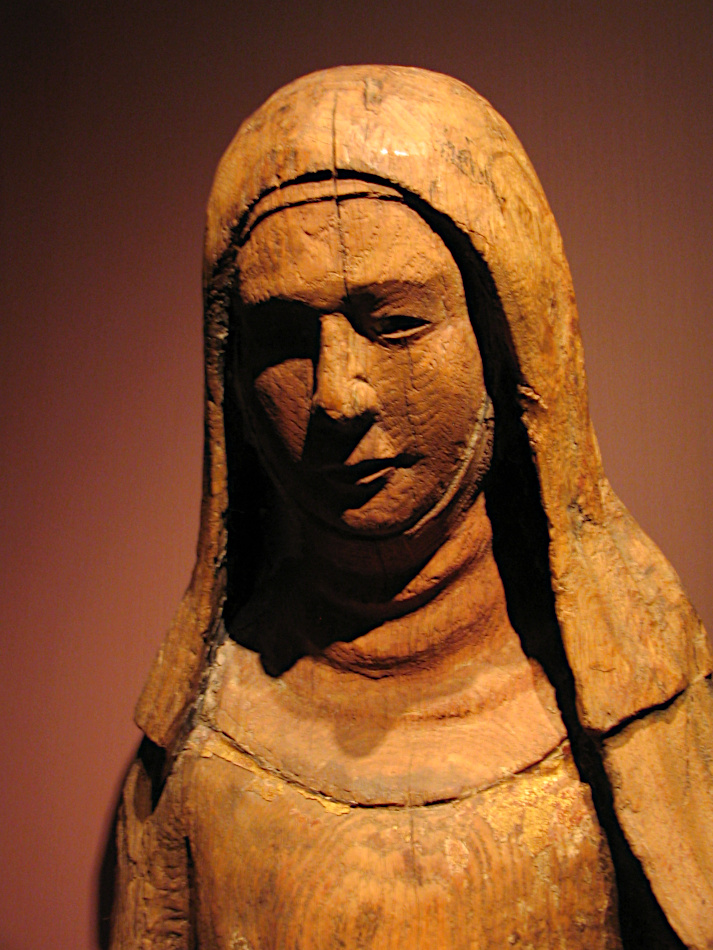 Saint Bridget, around 1400
The photo above on the right is statue of Saint Bridget from around 1400. It is a Swedish work from the Skederid Church in Uppland. This is actually the oldest existing representation of St. Bridget in Sweden and quite a simple wood carving.
St. Bridget of Sweden / St.Birgitte or in Swedish often called "Den heliga Birgitta" (1303-1373) is a name you will come across often when travelling through Sweden and she was an important figure in Swedish history. And that's why I wanted to share a bit of background information about her. So who is she? And why is she such an important figure?
Birgitta Birgersdotter was born in 1303 in Sweden in the region of Uppland. She grew up in a family of high nobility and influence. As a thirteen year old, Birgitta married Ulf Gudmarson from Östergötland, a knight, chief judge and council of the realm. Birgitta had eight children.
Following the death of her husband and in her forties, Birgitta had a series of spiritual revelations (more then 600). Her mission in life was to reunite the church with the meaning of God. Birgitta was not afraid and criticised convents in Sweden and abroad, and reminded the king of his duties. She also became involved in international politics and attempted to negotiate peace between France and England in what would later be called the "Hundred Years War". Birgitta often expressed opinions on political issues. She criticised kings and demanded that the Pope, who was living in Avignon, France, move back to Rome. She also started a convent in Vadstena, but more about that in hthe next few tips.
Birgitte died in Rome in 1373. In the year 1391 Birgitte was recognized as a saint and in five years later she was exclaimed the Patron Saint of Sweden. In 1999, the Pope declared Birgitte one of the Patron Saints of Europe.
1470 - 1490, Altarpiece with scenes out of Saint Bridget's life
And talking about Saint Bridget: above you can see a photo I took of the part of the altarpiece with scenes out of Saint Bridget's life from around 1490. I actually took a photo of the most bizarre part of the altarpiece, and that is mainly because it never ceases to surprise me how graphic these altarpieces can be at times. This is the lower part of the right panel, where you can see sinners being taken to hell.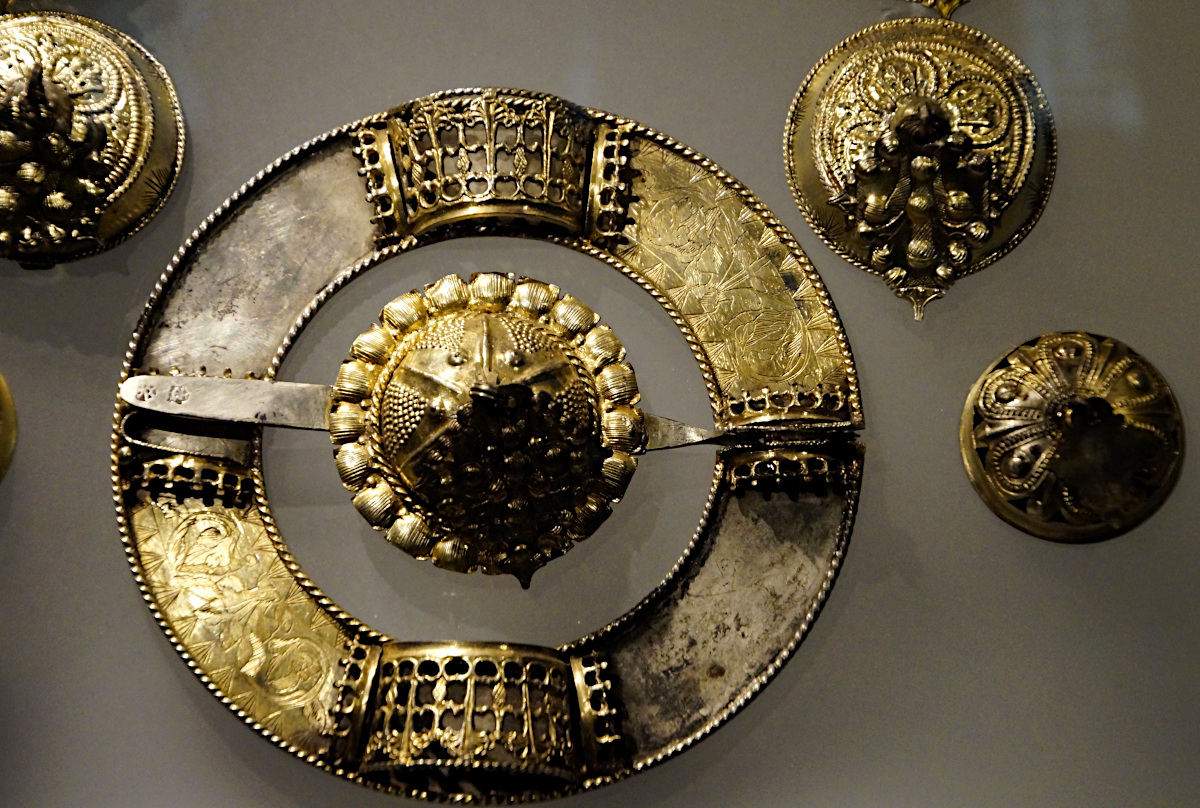 16th century?
xxx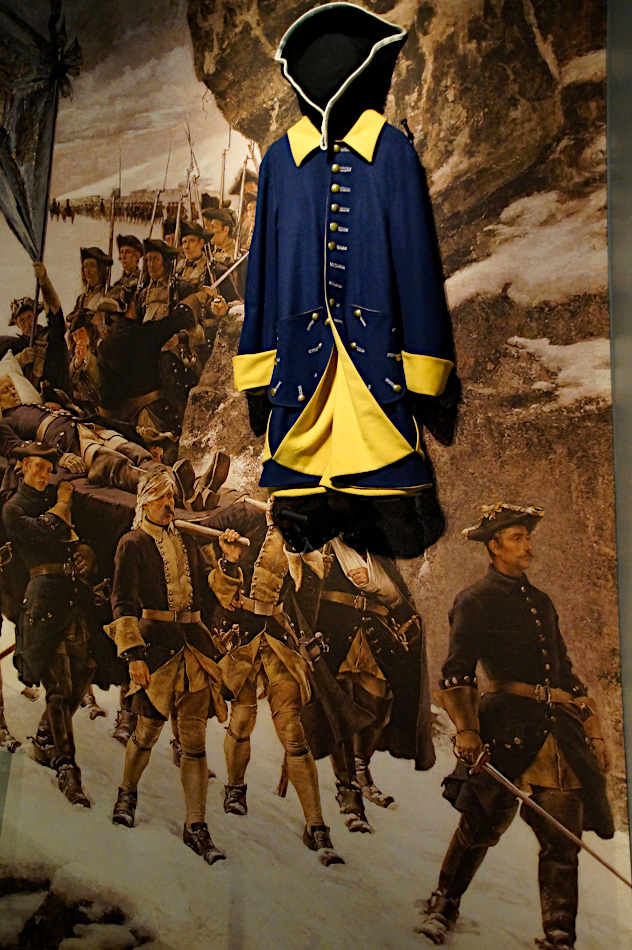 Great Northern War 1700 - 1721
xxx
Simone & Åke, Historiska museum, Stockholm, Sweden