Northern Sweden
Sarek National Park



List of Swedish National Parks

I do love visiting National Parks, and I've visited quite a few of them so far in Sweden. Hopefully some day I will have been to all of them. Below you can find an overview of all the Swedish National Parks:
Click on the names in the map below
to go to their destination pages.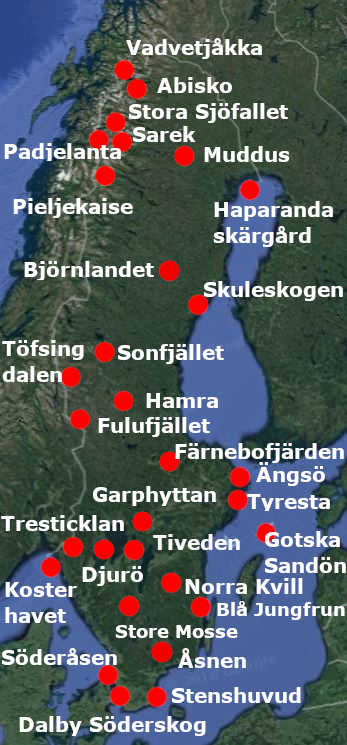 Abisko, (2005, 2009, 2019)
Björnlandet
Blå Jungfrun
Dalby Söderskog
Djurö
Fulufjället, (2003)
Färnebofjärden, (2006)
Garphyttan, (2015)
Gotska Sandön, (2009)
Hamra, (2016)
Haparanda skärgård
Kosterhavet, (2021)
Muddus
Norra Kvill
Padjelanta, (2006, 2017)
Pieljekaise
Sarek, (2008)
Skuleskogen, (2020)
Sonfjället, (2016)
Stenshuvud
Stora Sjöfallet, (2006, 2017)
Store Mosse
Söderåsen
Tiveden, (2004, 2008 ,2018)
Tresticklan, (2021)
Tyresta, (2004, 2020)
Töfsingdalen
Vadvetjäkka
Åsnen
Ängsö, (2006)
---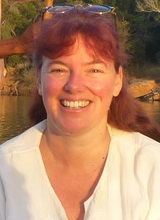 ---