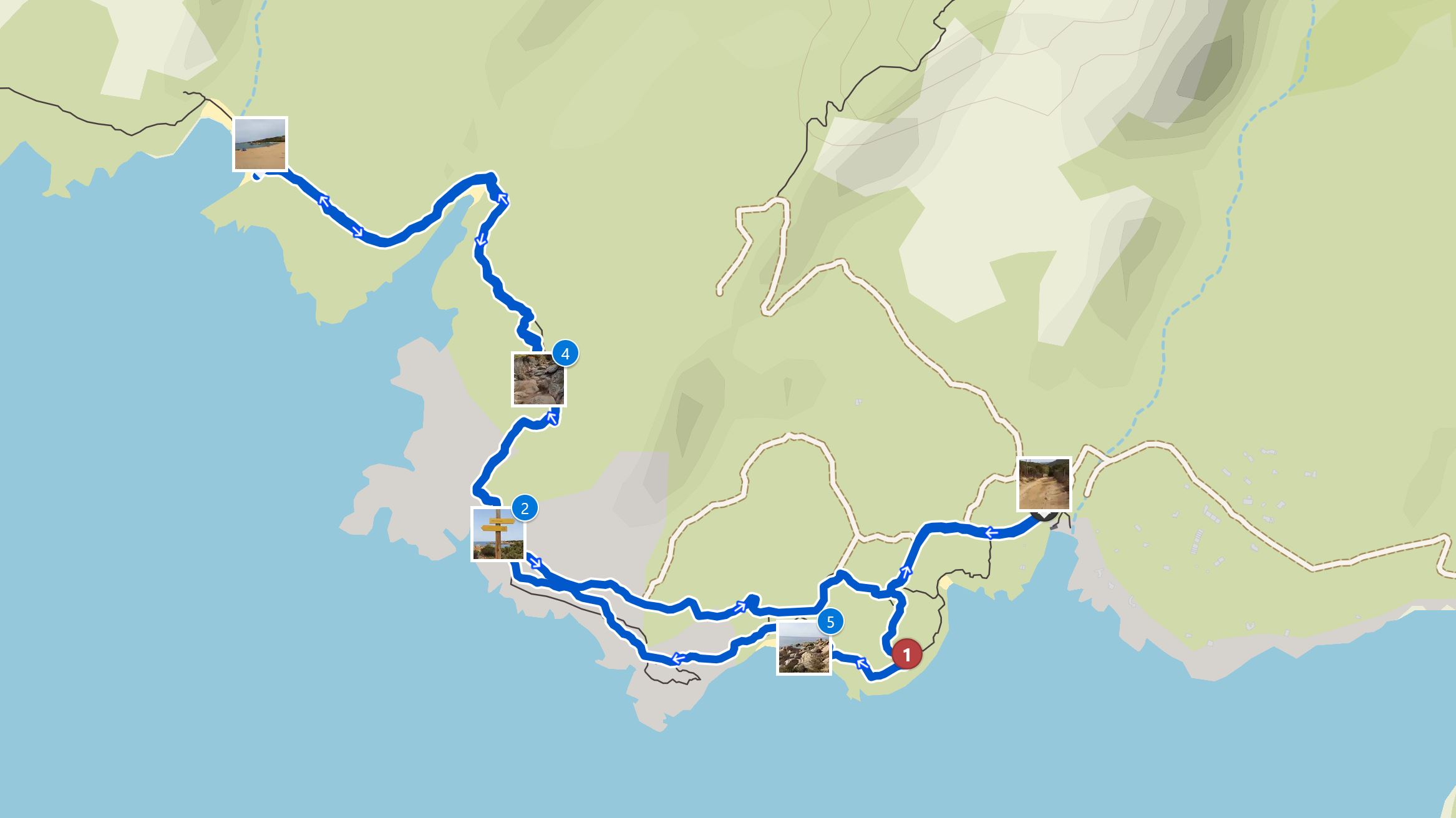 We have an app on our phone that records our walks, which is quite fun (the App is called Komoot). The map on the left side is our recorded walk.
If you want to do the exact same hike as we did, you can find the link here: https://www.komoot.com/tour/489767323
Starting point: Free parking, but it takes a very bumpy sand road of about 3,5 km to ge there. As always on Corsica: start early to avoid any issues finding a parking space!
GPS starting point: N41.5501218, E8.8291044 (click to open coordinates on google maps)
Type: out-and-back trail, although we made it sort of a loop-trail, as this made the return stretch a bit quicker ad shorter (although this return trail is not as nice)
length: 7,1 km.
total height difference: 120 m
Trail signs: Some signs; I cannot recall seeing many. But the part of the route we did was quite easy to navigate as it mainly followed the coastline.
Difficulties: Consider the heat! Preferably start early to avoid the worst of the heat and bring plenty of water.