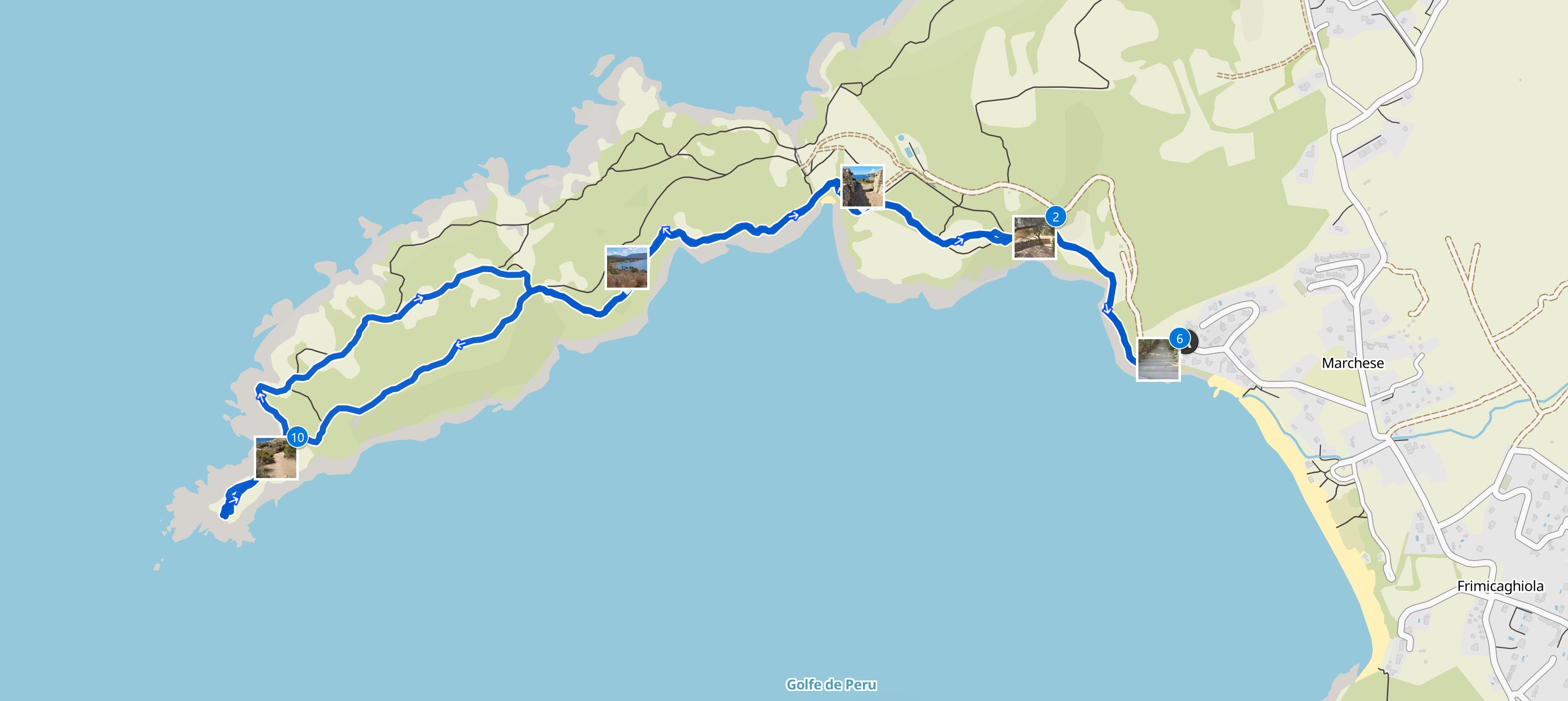 We have an app on our phone that records our walks, which is quite fun (the App is called Komoot). The map on the left side is our recorded walk.
If you want to do the exact same hike as we did, you can find the link here: https://www.komoot.com/tour/491531261
Starting point: Free street parking close to Peru Beach. As always on Corsica: start early to avoid any issues finding a parking space!
GPS starting point: N42.150263, E8.587434 (click to open coordinates on google maps)
Type: Loop trail / out-and-back trail. We made it a semi-loop trail; but most people seem to do it as an out-and-back trail though.
length: 7,3 km. But you can make it a bit longer, as there are several hiking options for your return stretch
total height difference: 140 m
Trail signs: Quite well signed, with a few exceptions.
Difficulties: Although there are height differences, there is not a lot of scrambling or steps involved. In general a wide trail (for Corsica standards) with gradual up and downs. The biggest issue will be the heat! There is little shade on this trail, so preferably start early to avoid the worst of the heat and bring plenty of water.