Goblin Valley State Park
USA

All the photos in the collage below are clickable, so you can view the larger photo.
Fascinating Goblin Valley State Park
Utah, USA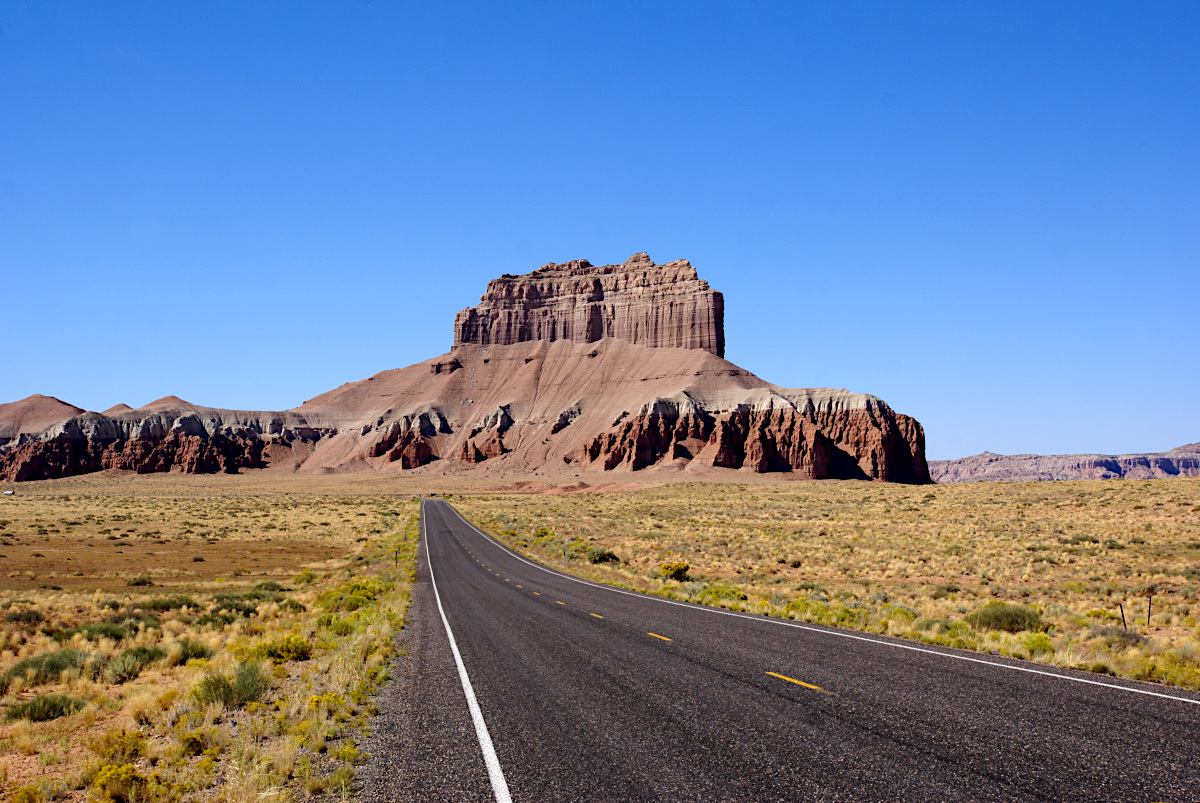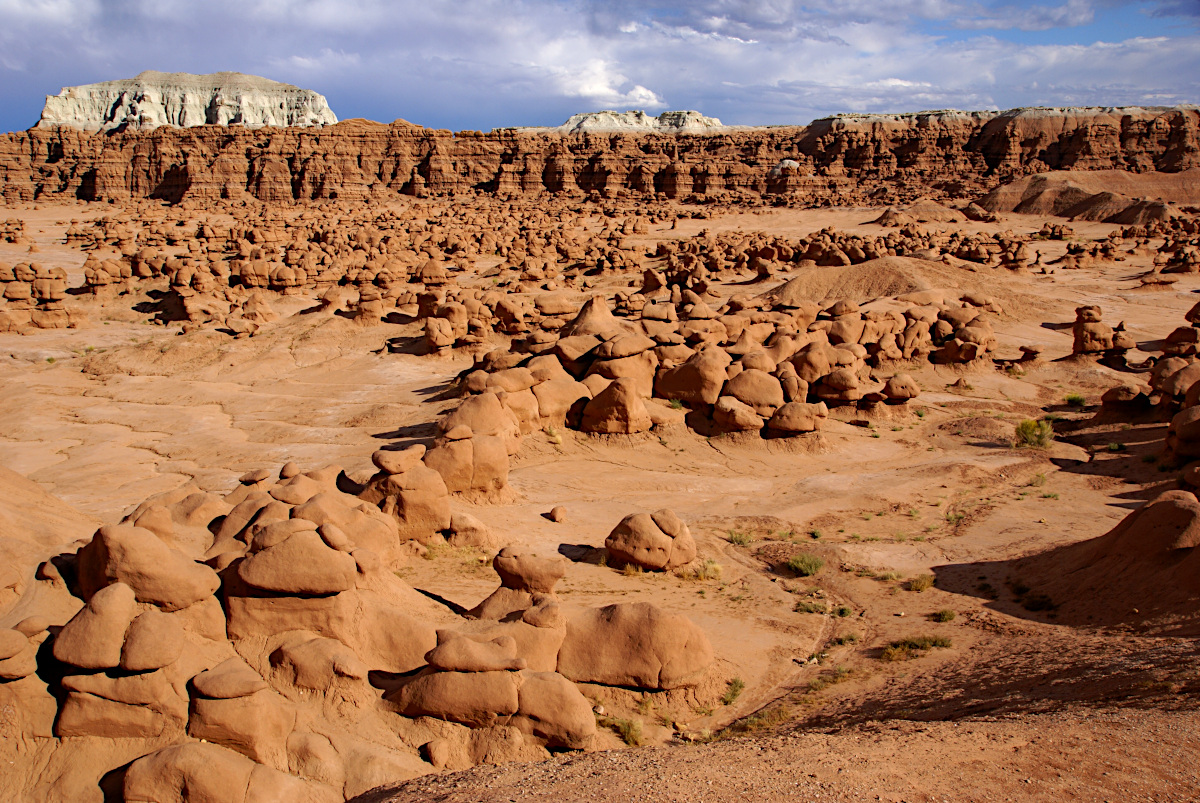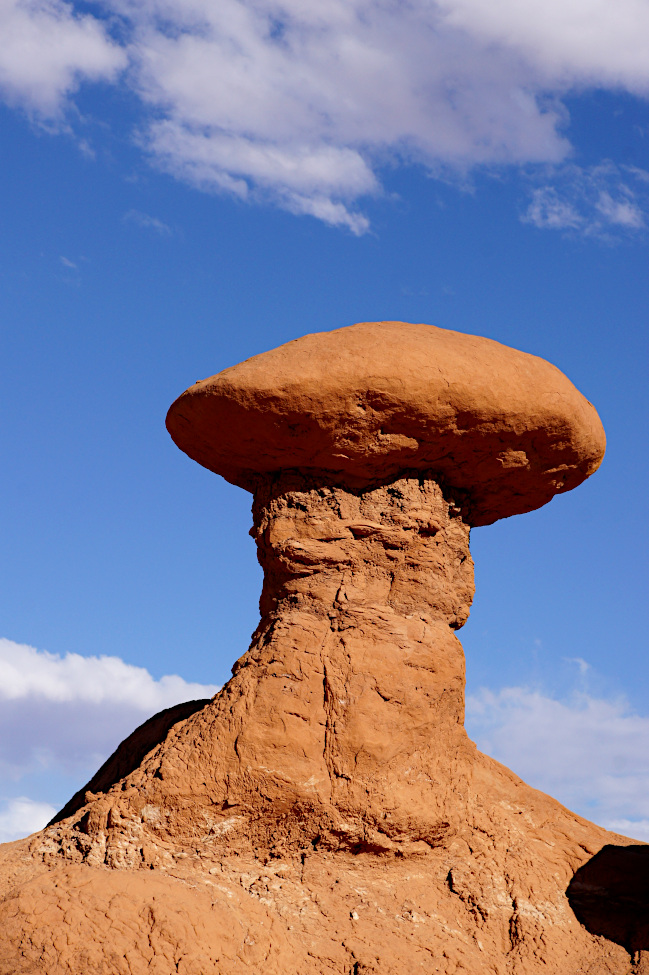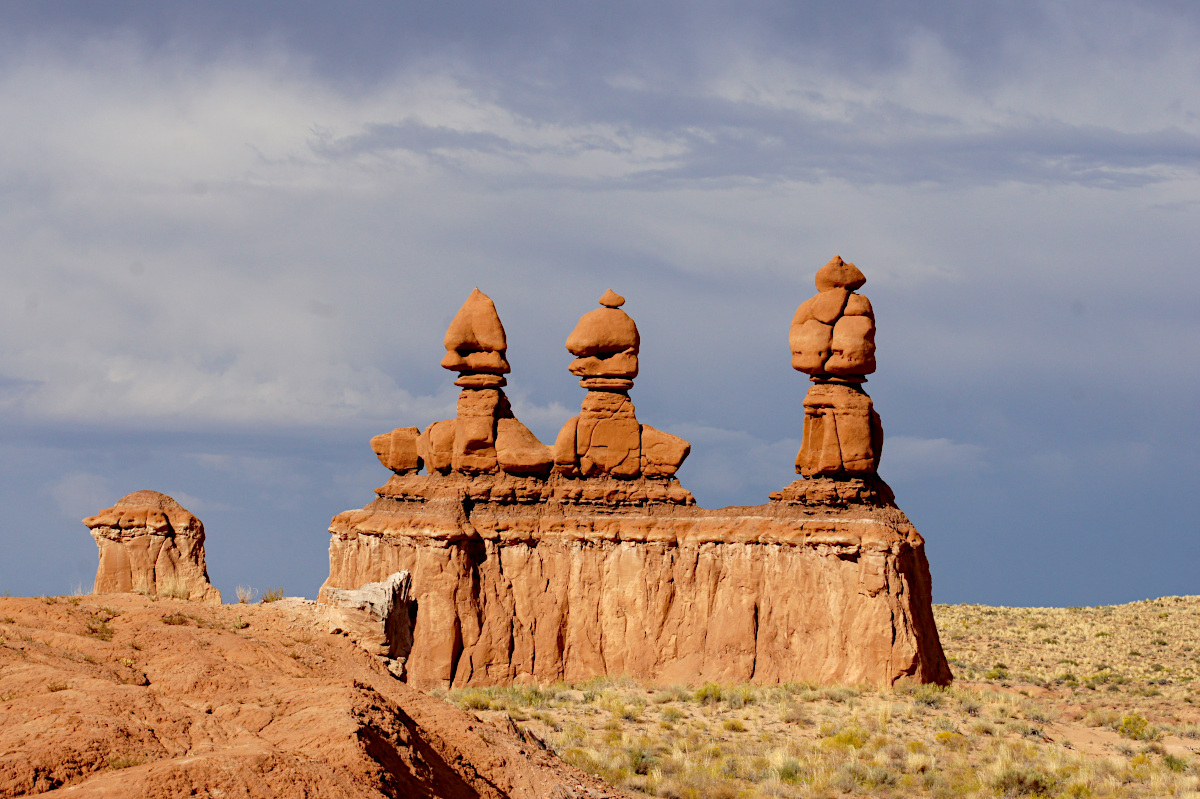 The unusual stone shapes in Goblin Valley are result from the weathering of sandstone. The formation of these mushroom-shaped rock pinnacles are called hoodoos. Wind and water have carved fantastic and unique goblin-like sculptures out of the rock.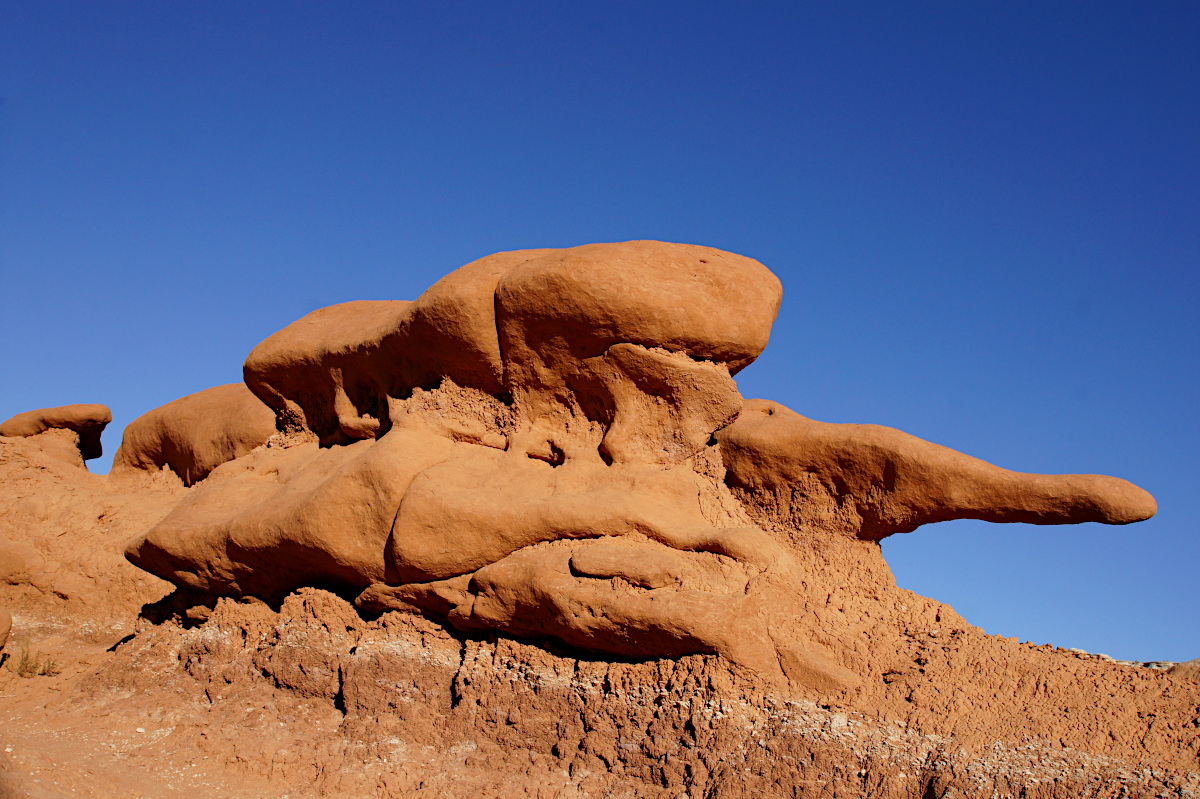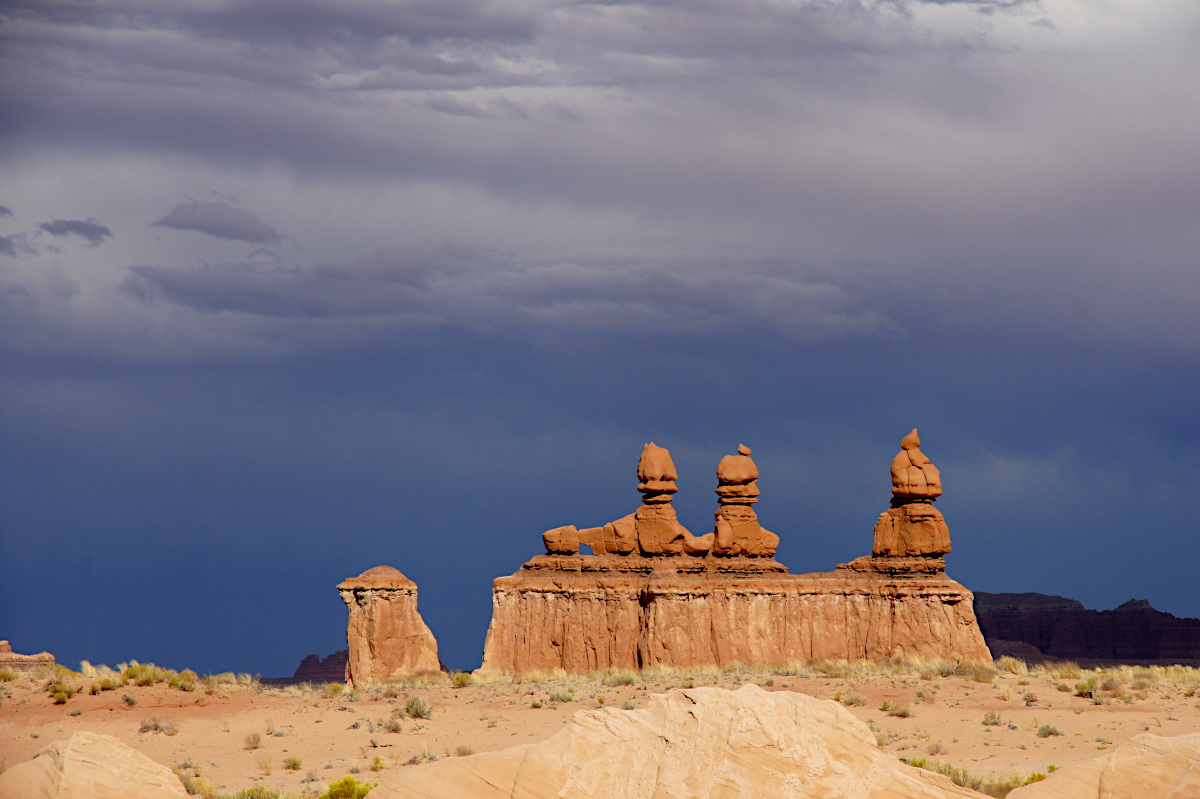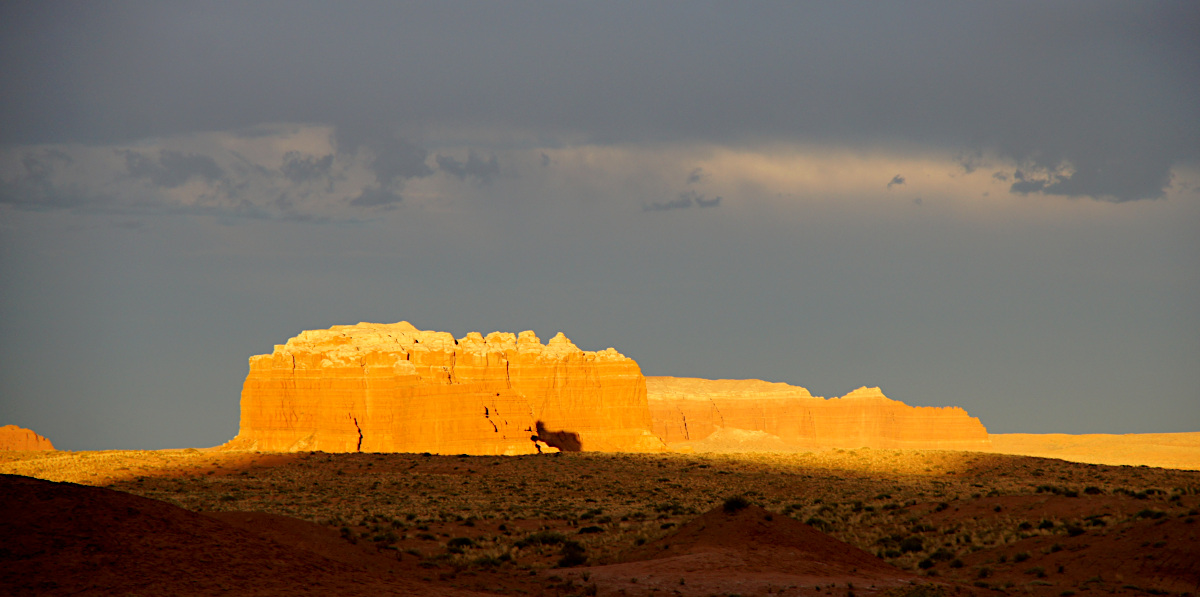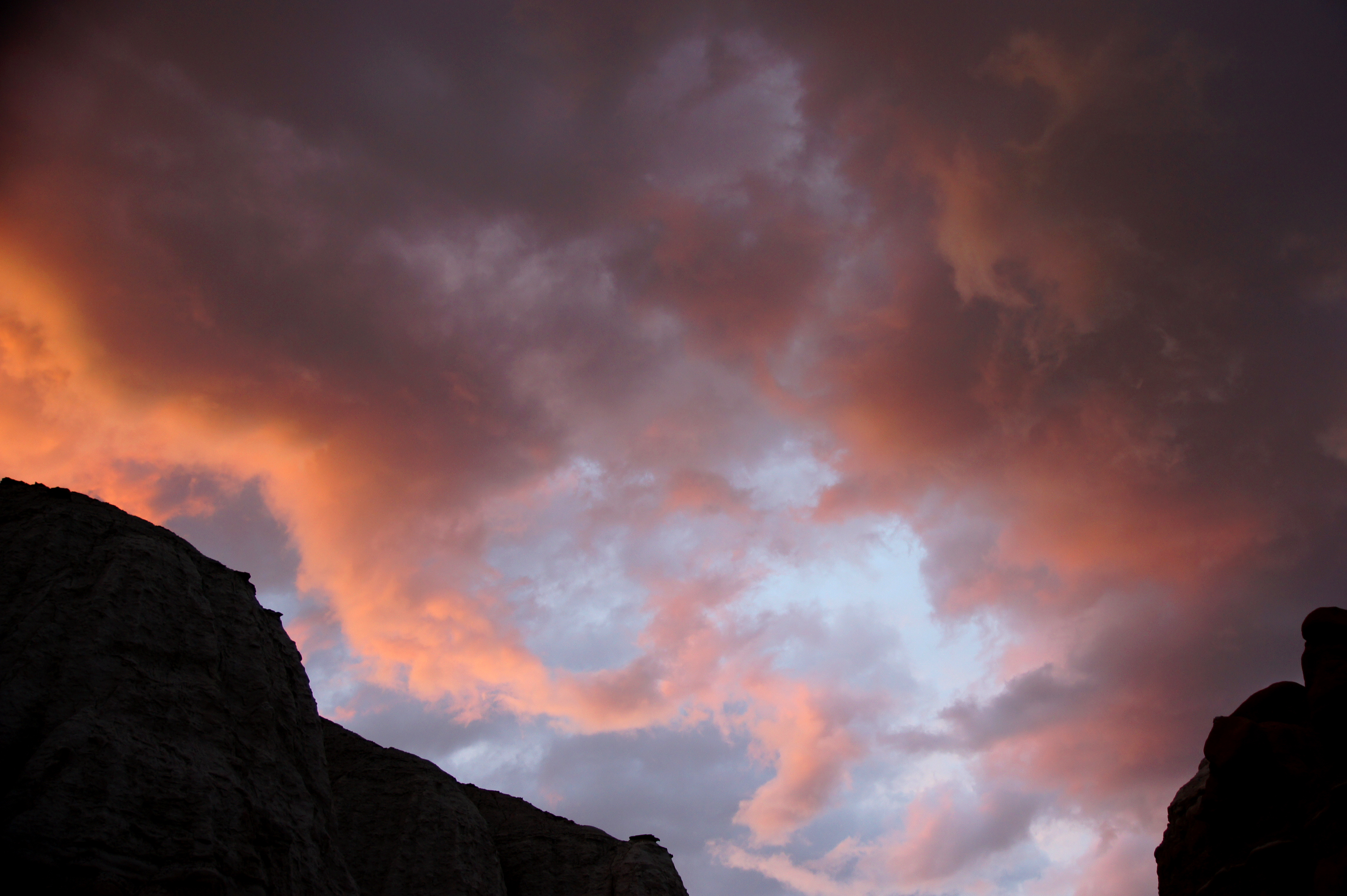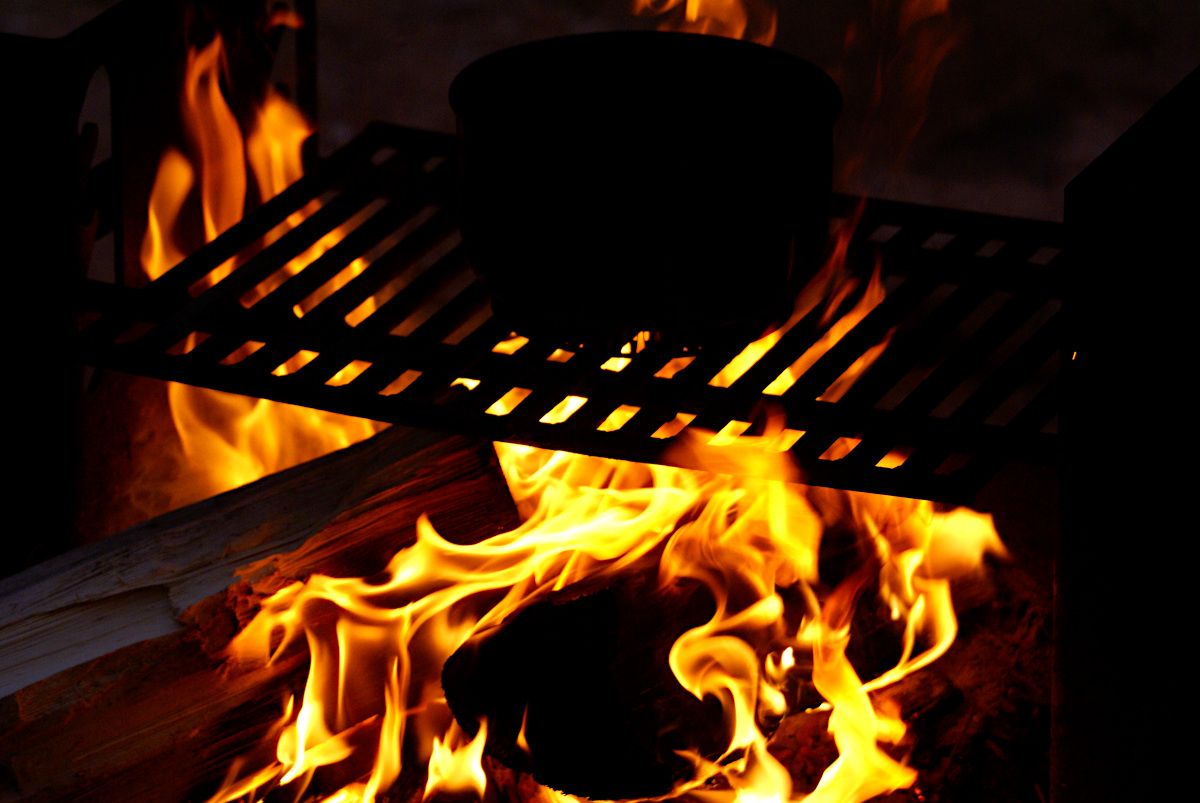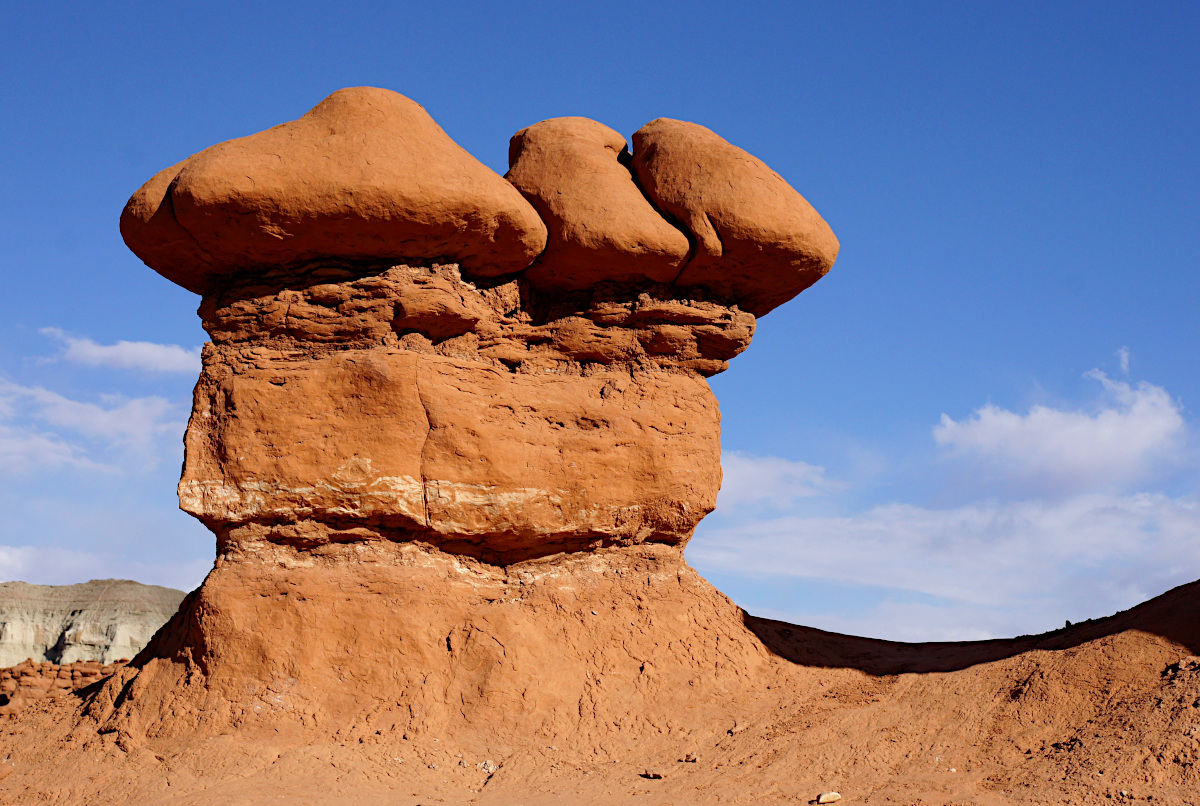 The valley is quite amazing, it is not just one or two goblins you will see here. These are thousands and thousands. In fact the Valley of the Goblins has one of the highest concentrations of hoodoos in the world.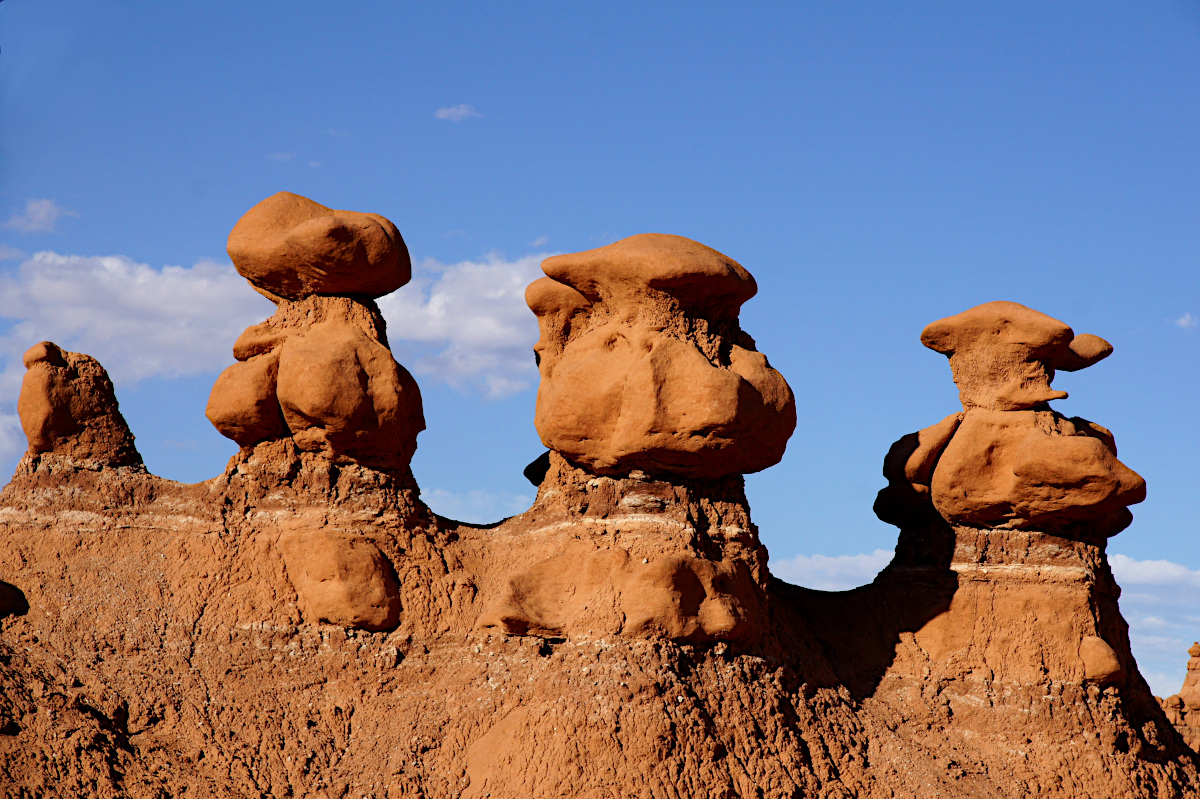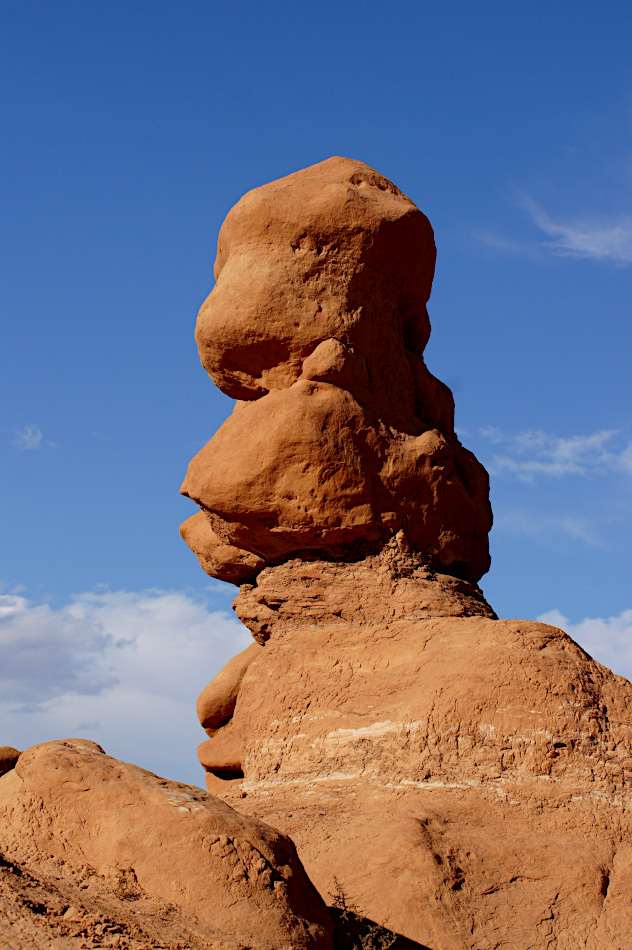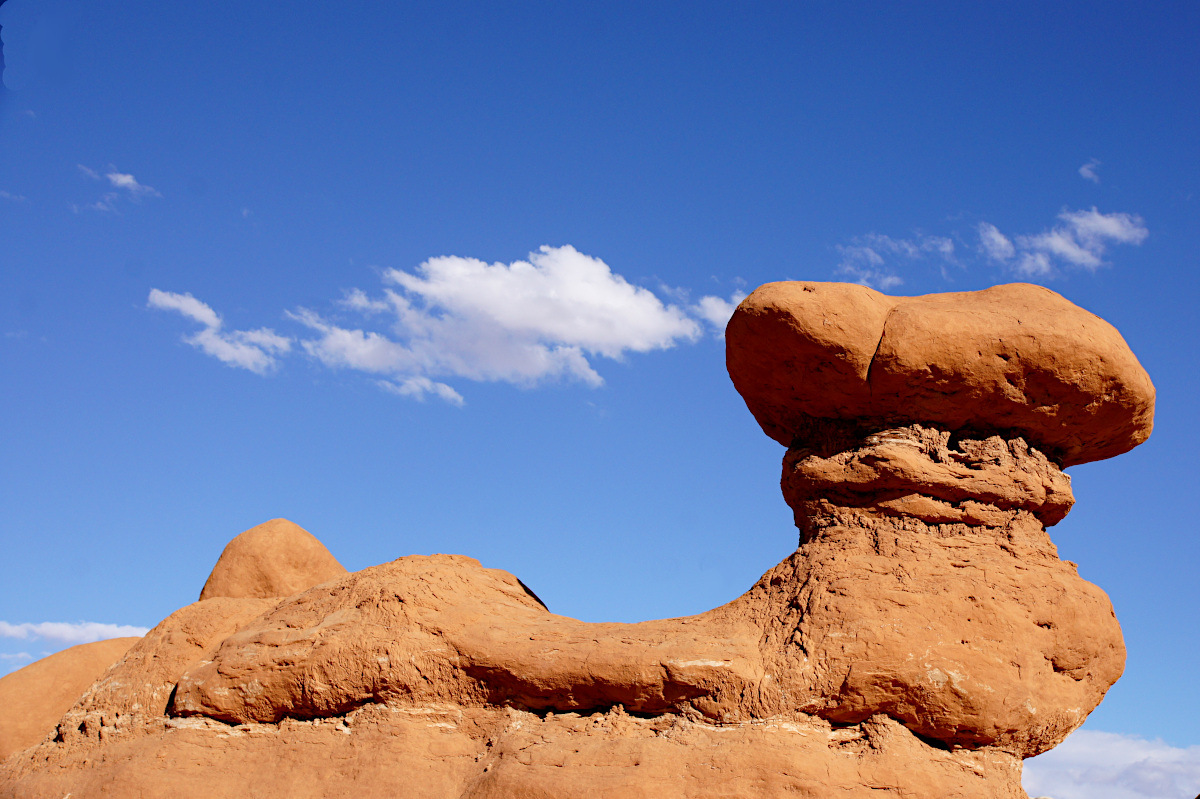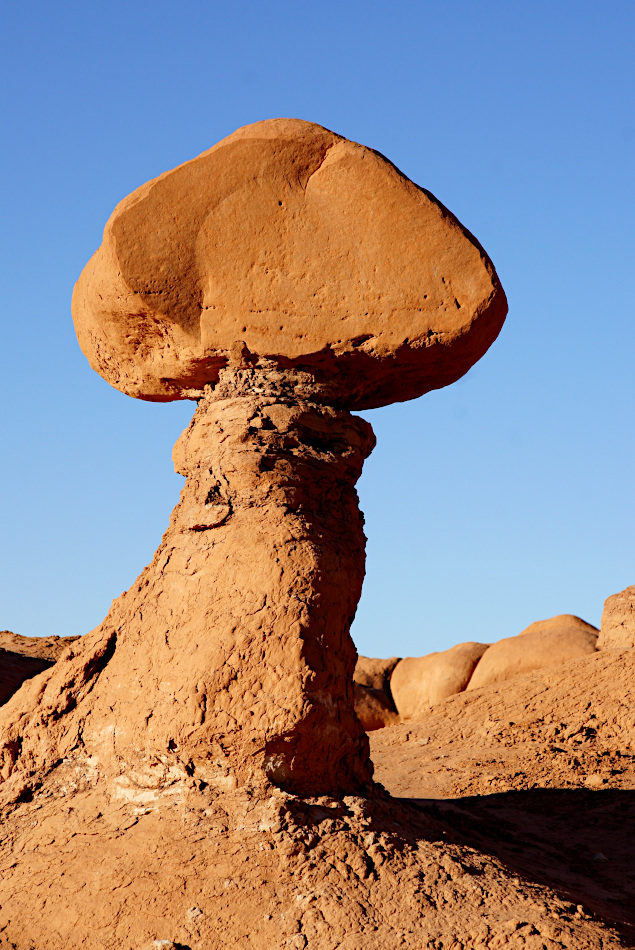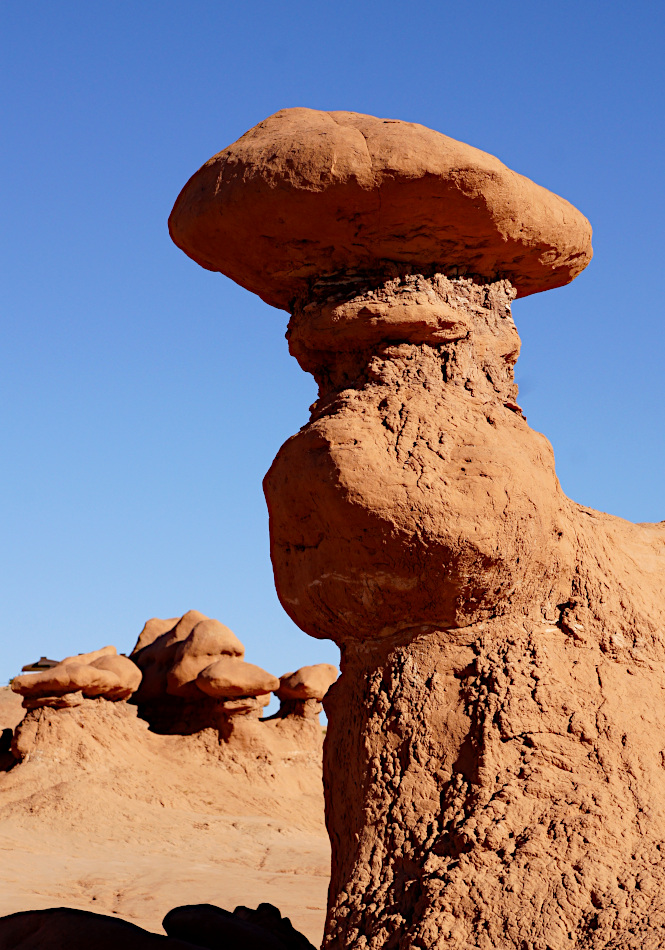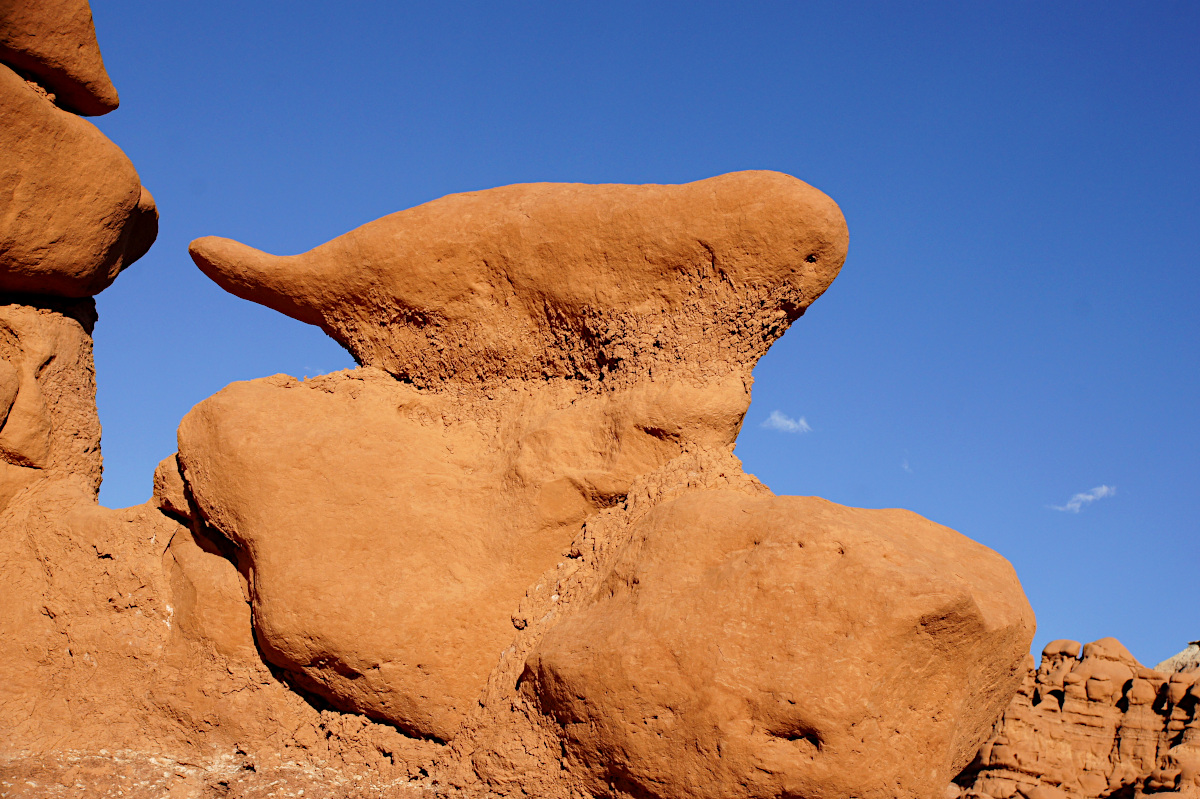 How does wind and weather carve the Goblins?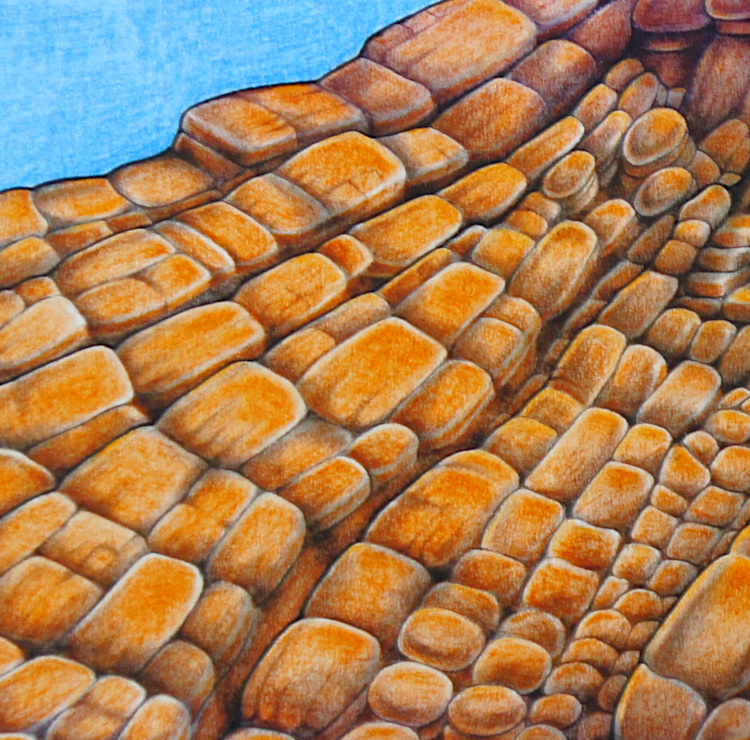 1. Erosion starts with fractured sandstone
The goblins start as continuous horizontal layers of sandstone with multiple sets of vertical fractures. These fractures, at or near right angles to one another, form zones of weakness within the rock layers.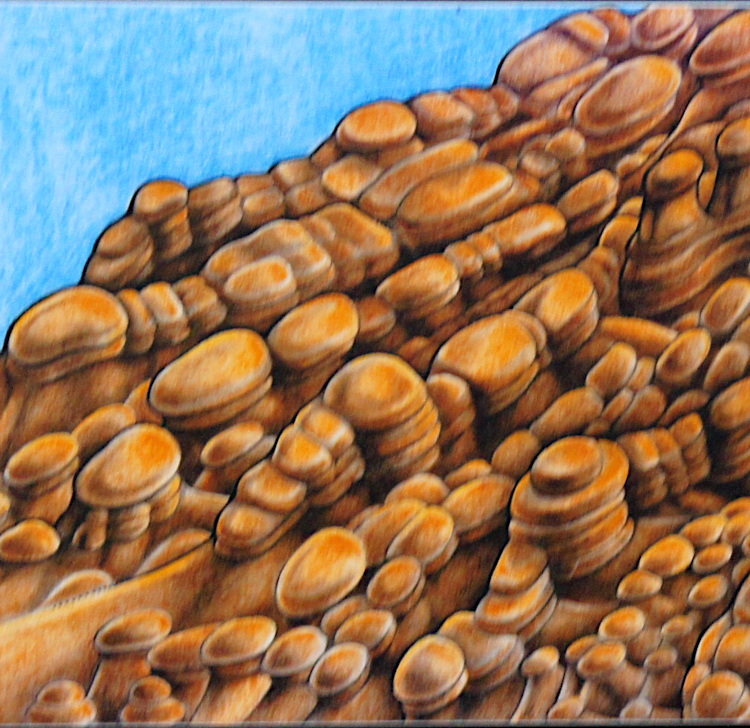 2. Spheroidal weathering
The underweathered fractures intersect, forming sharp edges and corners that are rounded by erosion, a process called spheriodical weathering.
3. Carving the pedestals
Above and below the horizontal layers of sandstone lie softer shale and siltstone layers. These less resistant layers form the pedestals for the sandstone cap rock.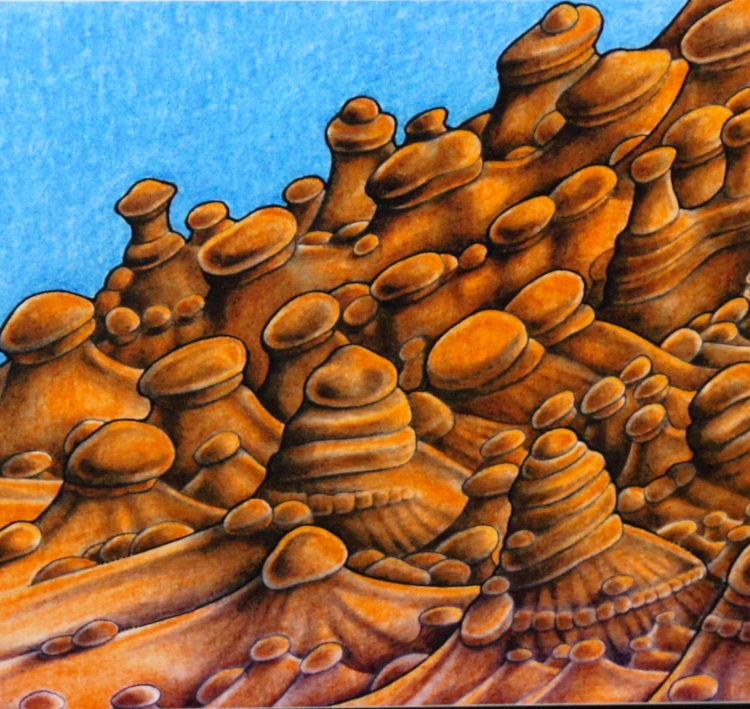 4. Holding the goblins together
Minerals precipitated during burial hold the rock together. Variations in the amount of and/or type of this mineral cement may contribute to the unusual shapes of specific goblins.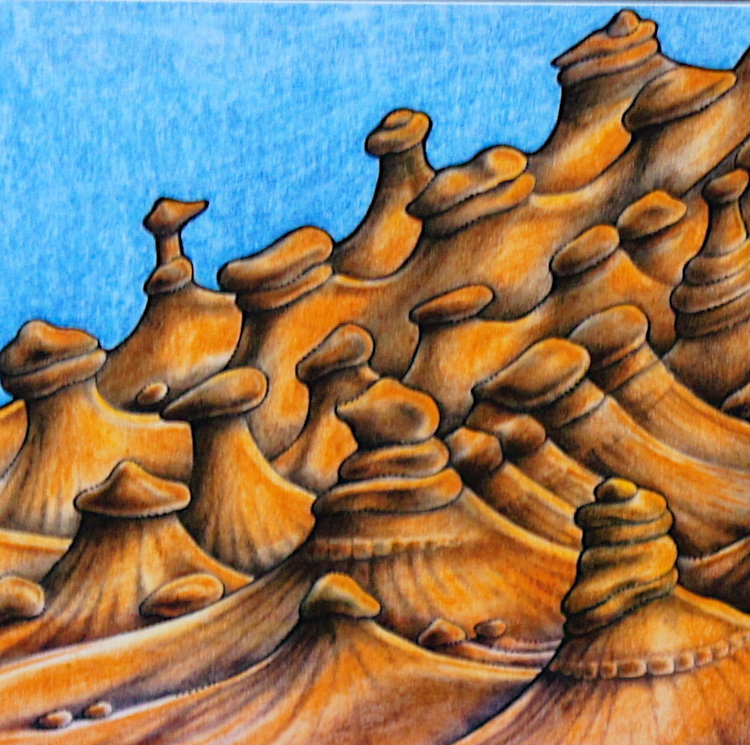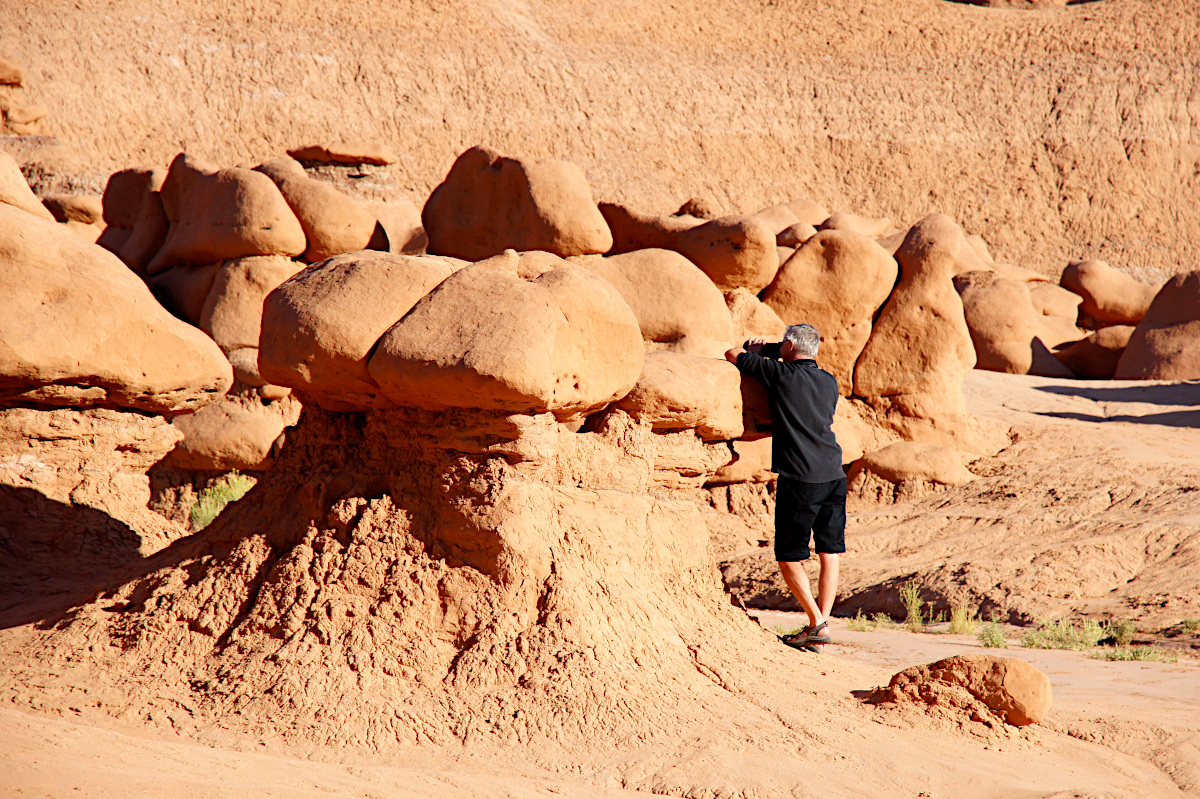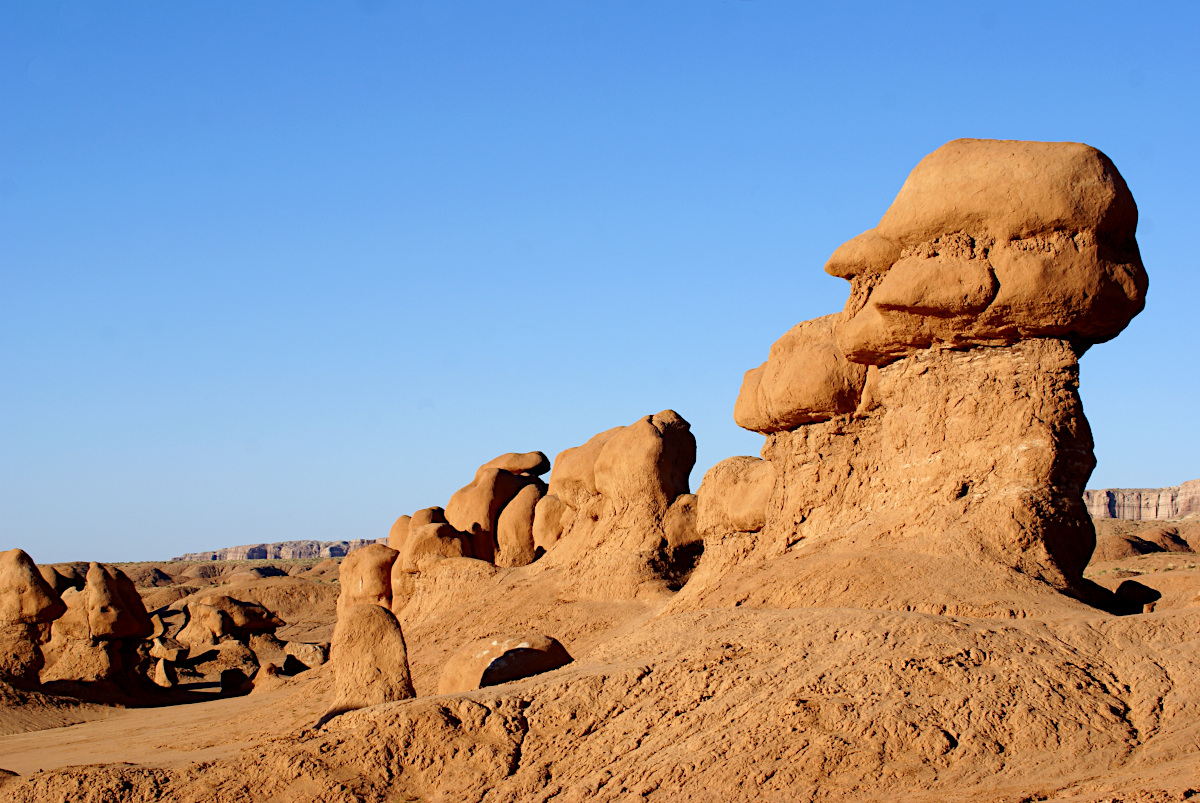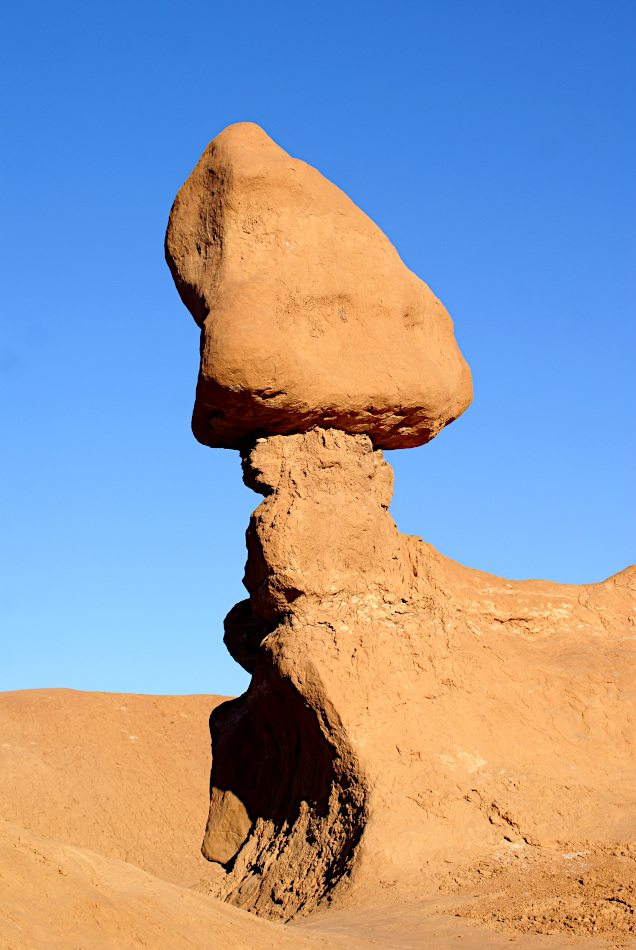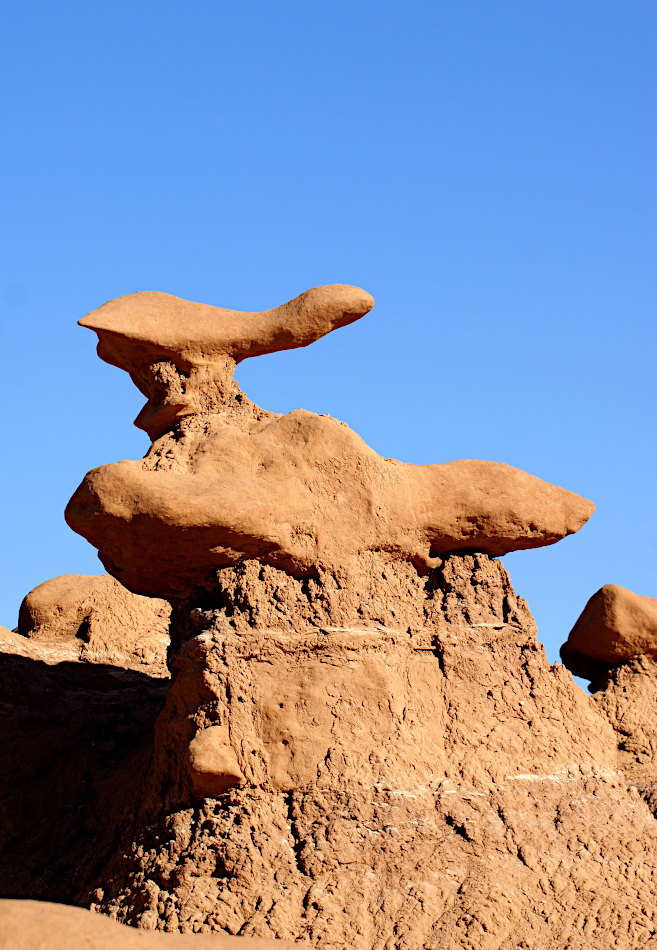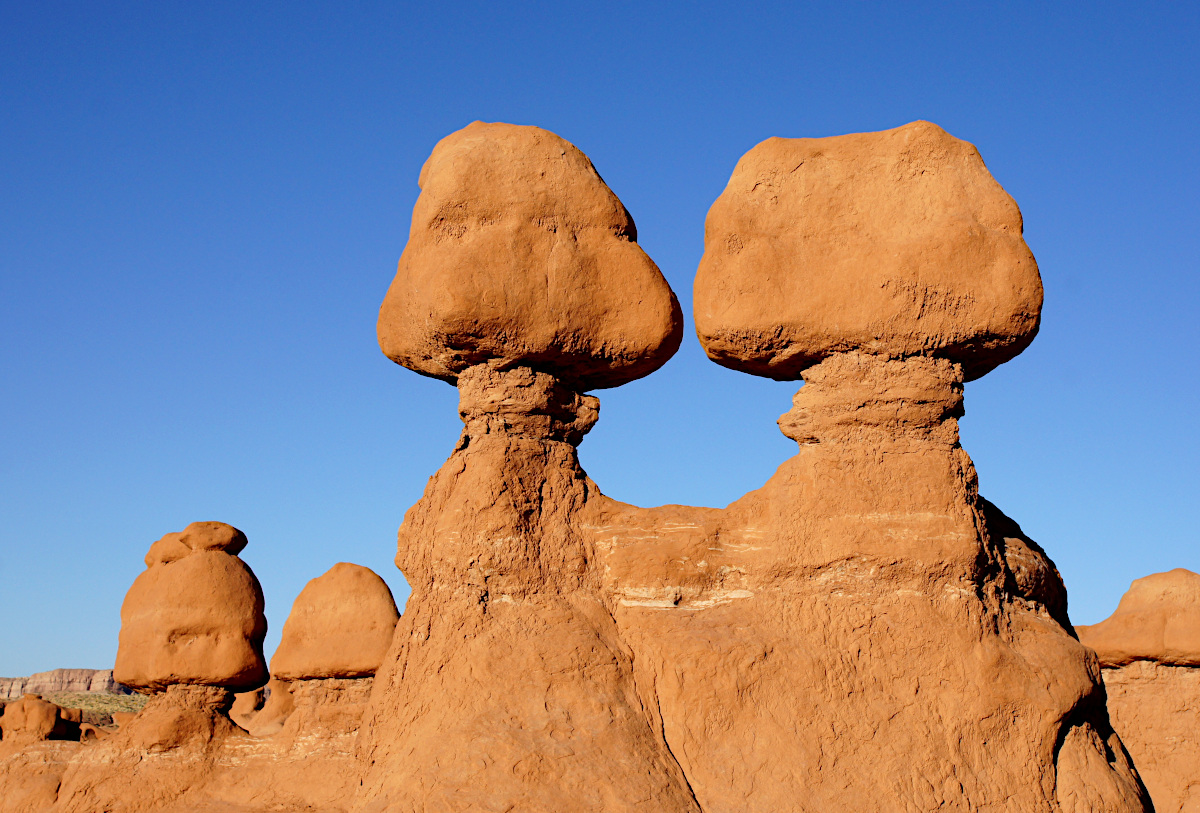 Simone & Åke, September 2010, Goblin Valley State Park, USA