USA
Grinnell Lake, Glacier National Park

I only visited Glacier National Park once, but am always dreaming of returning to this park. Some of my favourite memories of visiting National Parks are from Glacier National Park. Both the landscape, the amazing hikes, as well as the abundance of wildlife, has made this one of my favourite places in the world.
All the photos in the collage below are clickable, so you can view the larger photo.
Grinnell Lake
Glacier National Park, Montana, USA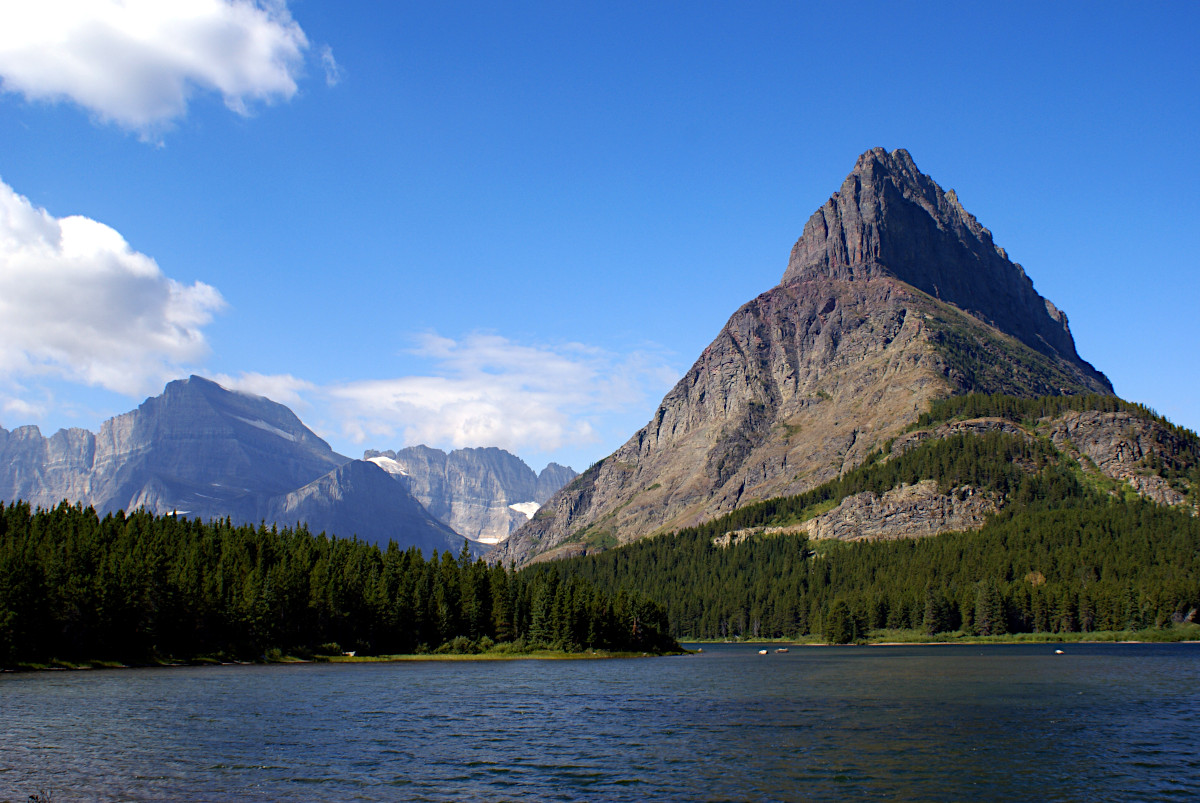 Grinnell Point from the shore of Swiftcurrent Lake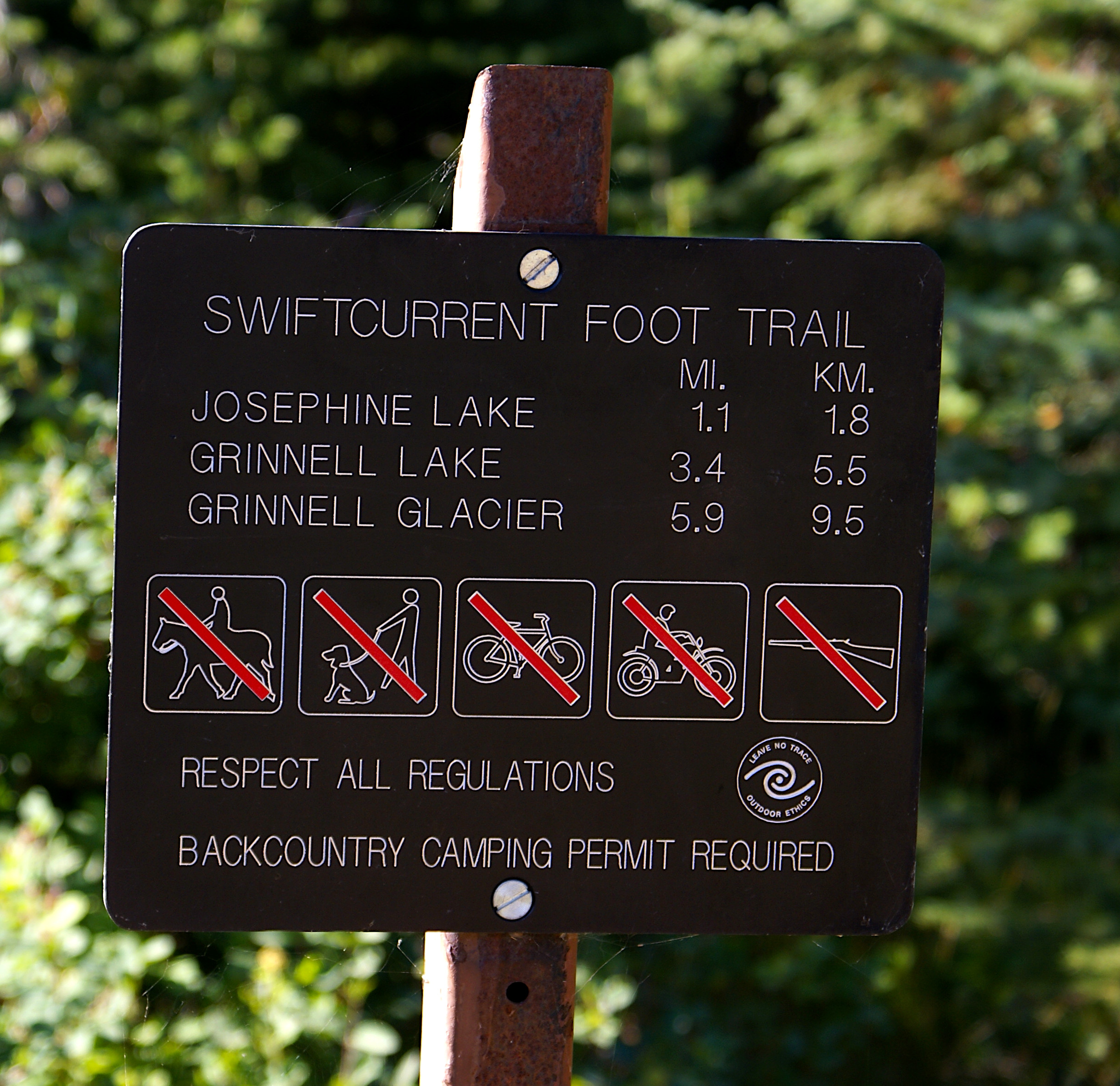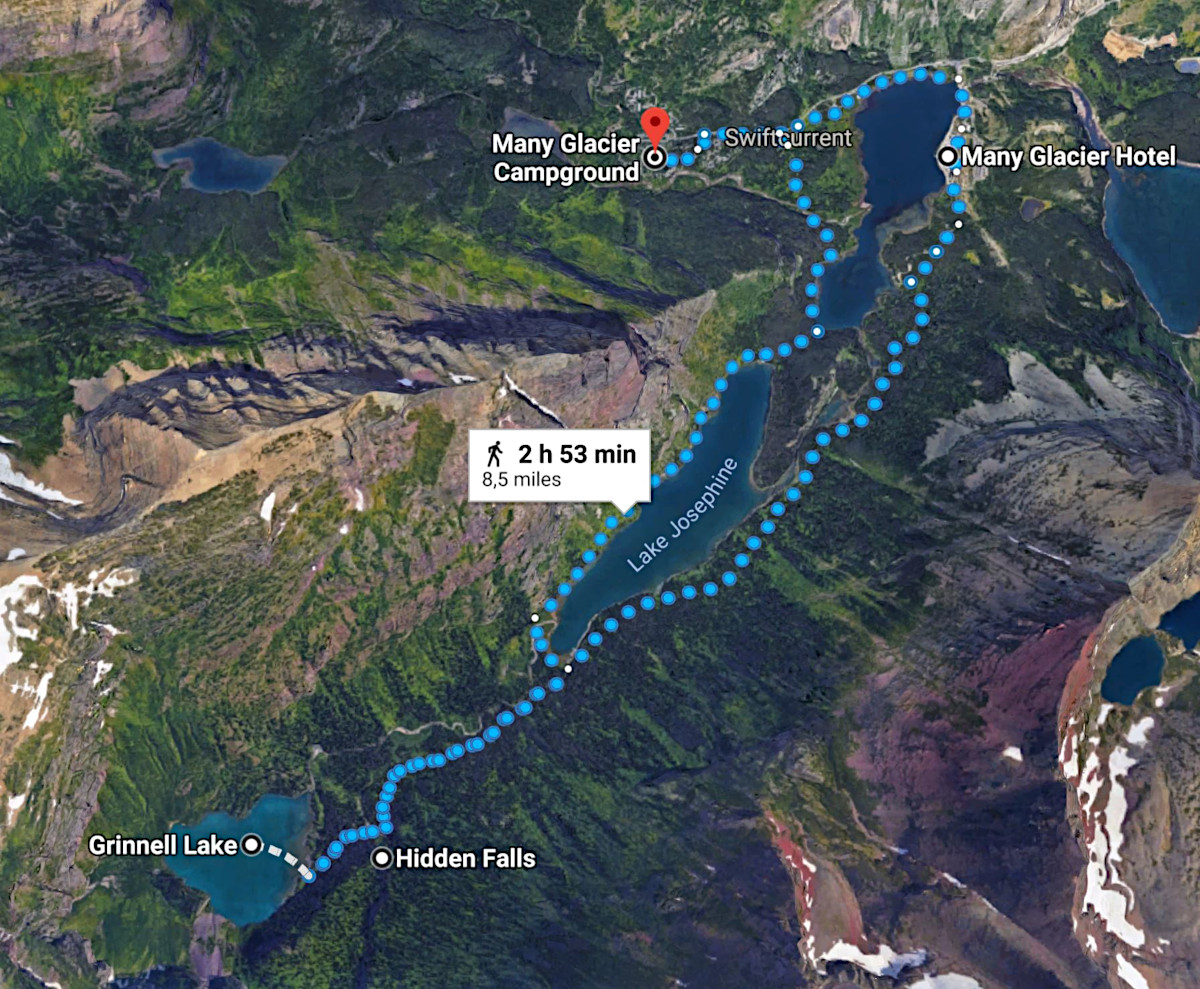 A daytrip around Lake Josephine and up to Grinnell Lake and Hidden Falls. Starting at east side of Swiftcurrent lake we went North Shore Trail and South Shore trail on the way back.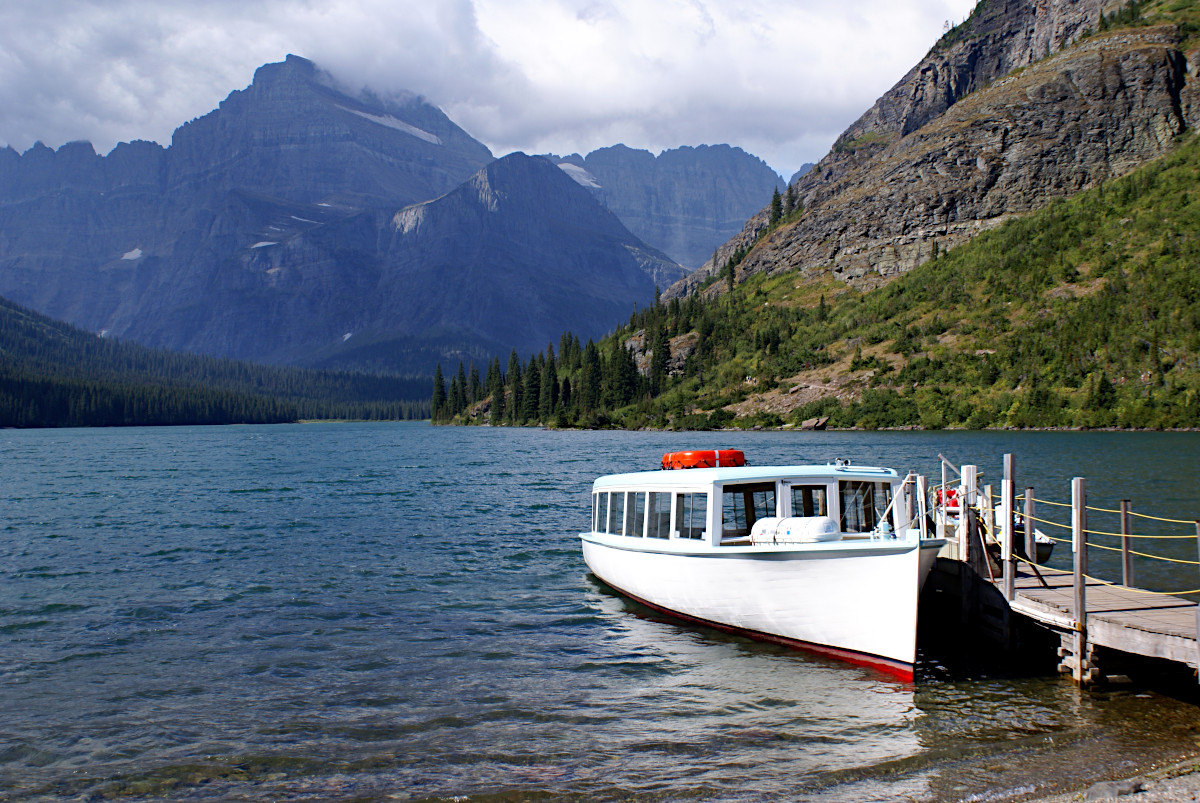 Boat Swiftcurrent Lake
The lake, falls, mountain and glacier are all named after George Bird Grinnell, an early American conservationist, explorer, and founder of the Audubon Society. Grinnell was so inspired by the scenery during his first trip to the area in 1885 that he spent the next two decades working to establish it as a national park. In 1896 Grinnell was one of the three commissioners to sign the treaty with the Blackfeet Indians that transferred the land that would become Glacier National Park.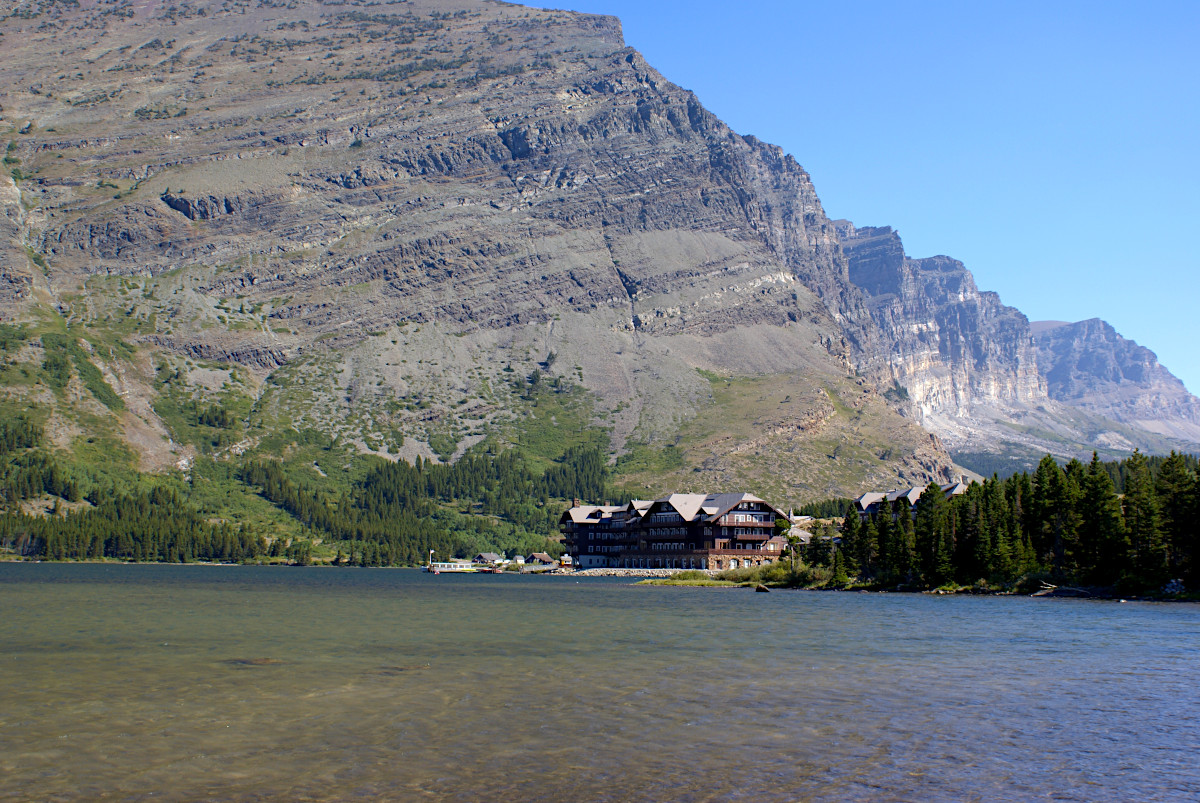 View towards the Many Glacier Hotel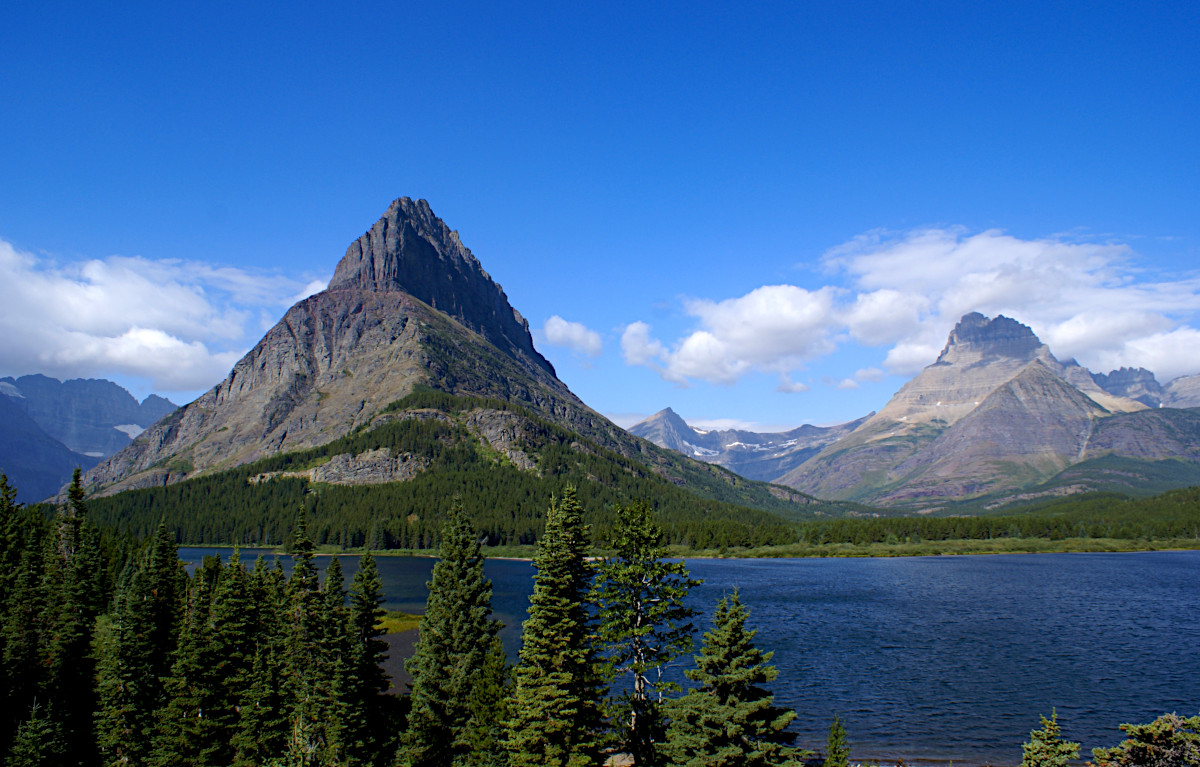 Mount Grinnell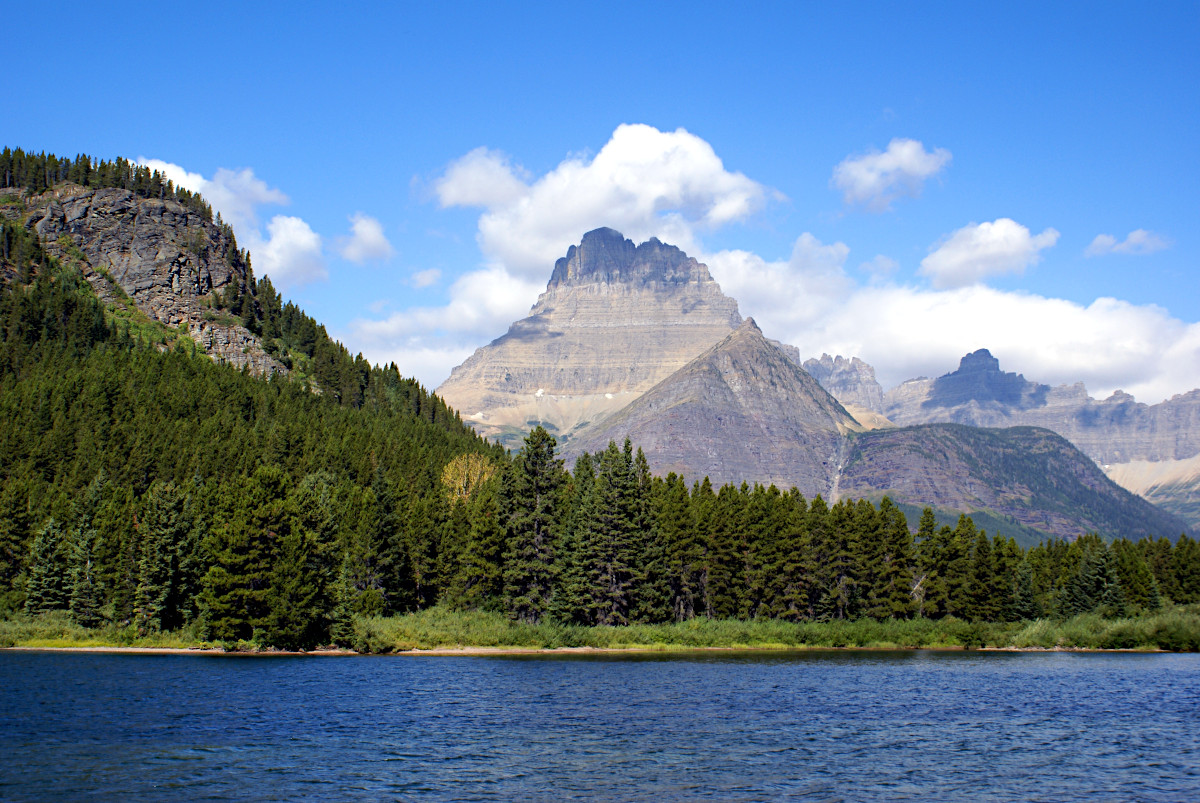 view of Mount Wilbur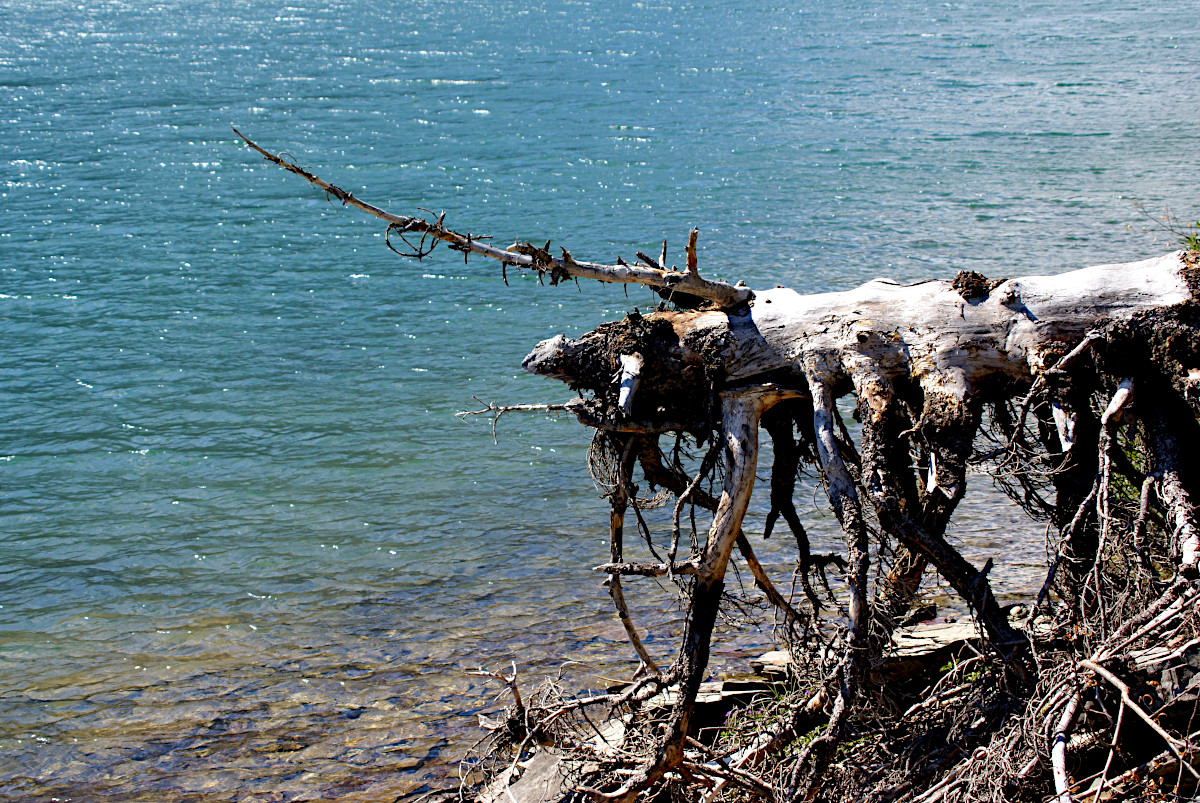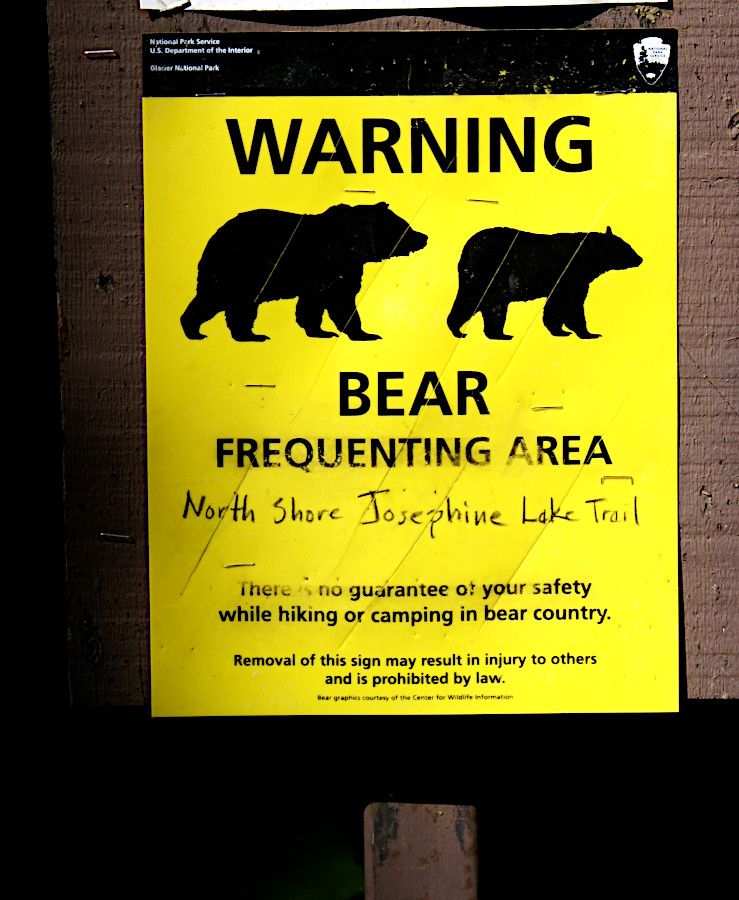 Many Glacier area is known for its great concentration of bears. And I can only agree, as we spotted quite a few bears in the area. On the downside it also meant that quite a few hikes were closed during our visit due to bear activity.

This trail, the "North Shore Josephine Lake Trail" was open, but had a bear warning sign. This hike passes slopes that are full of berry bushes, and therefore is sometimes called the "Lunch Table": grizzly and black love coming here to eat berries. And although I never counted on seeing any bears here myself, we actually did!

And instantly I had these mixed emotions between "OOPPS, a BEAR, what do I do now?!!", to "WOW, a BEAR, fantastic!!" Luckily the bear didn't pay any attention to us, but kept its distance focusing on the berries on the slope instead. Although the bear looks close-by in the photo, it is actually quite some distance away: long live the zoom-lens :-)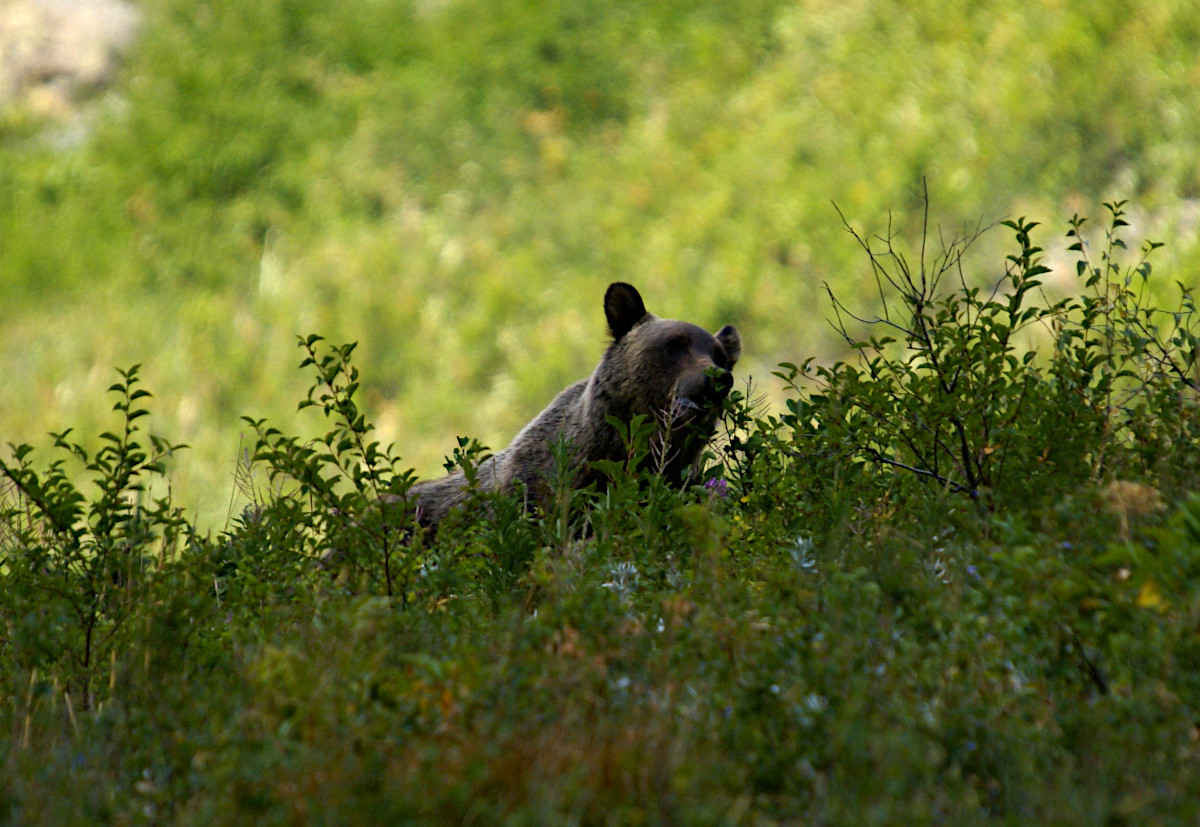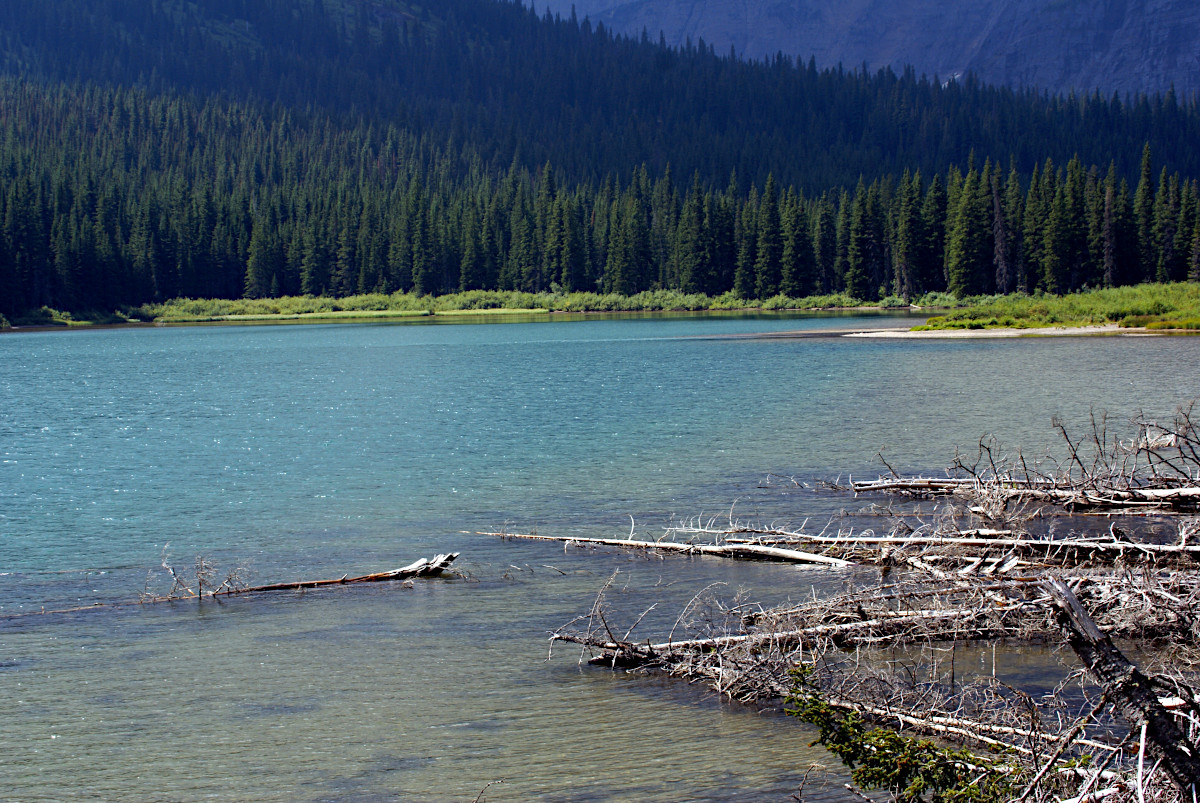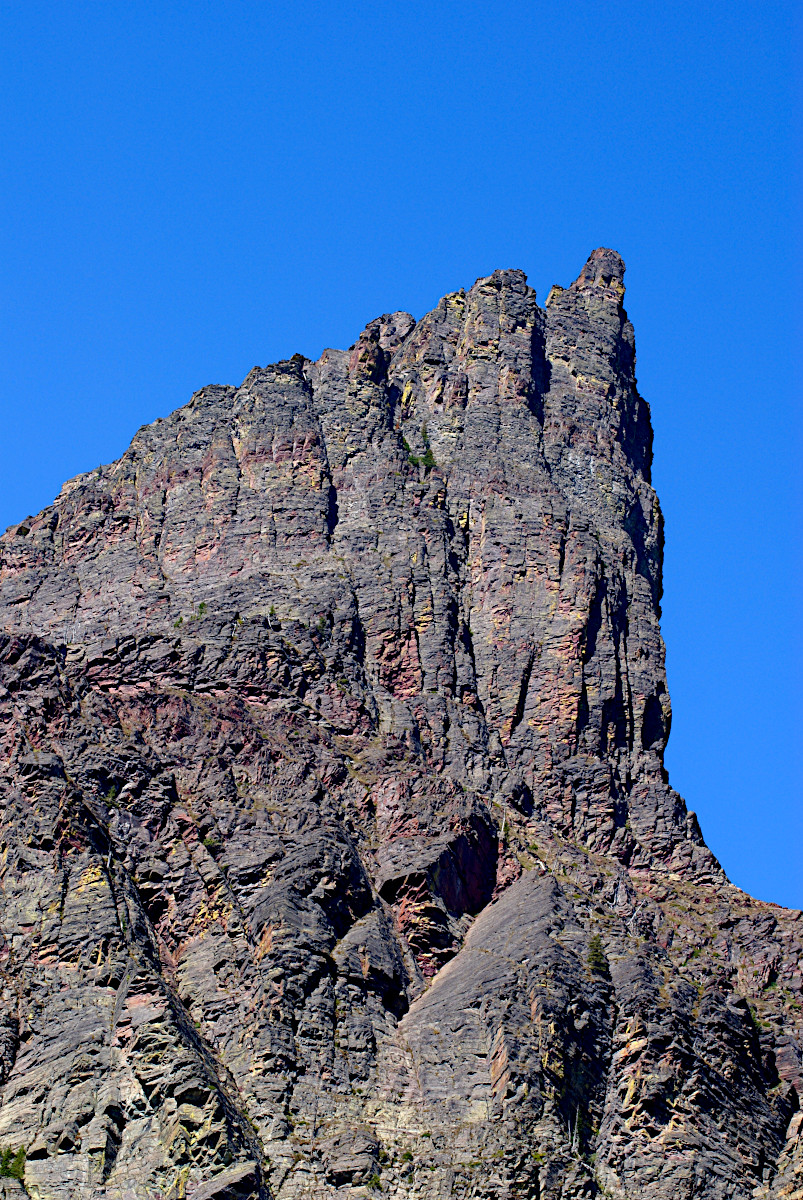 Mount Grinnell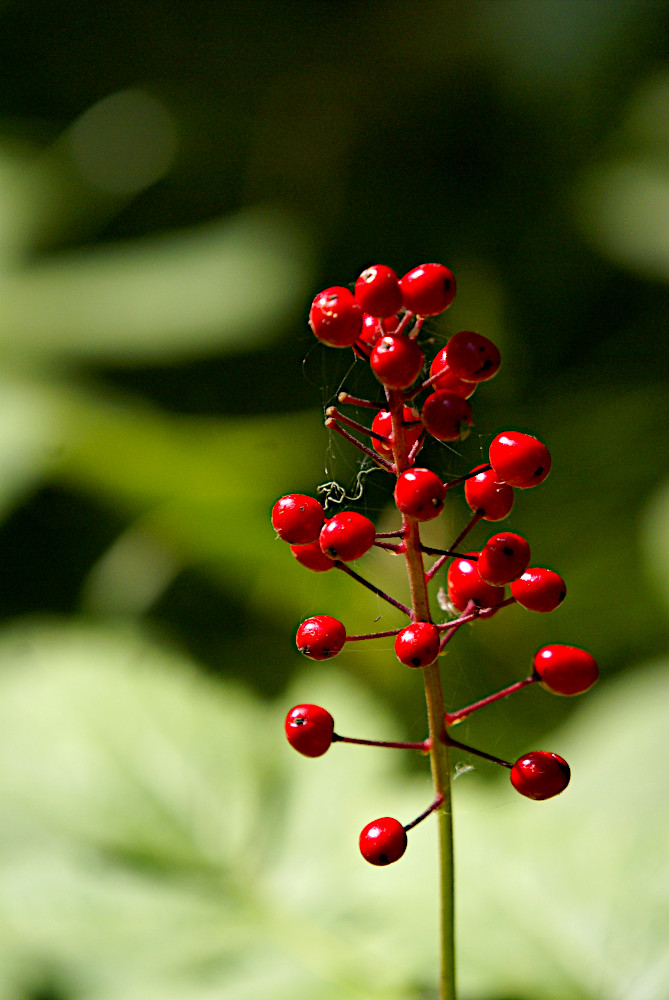 red baneberry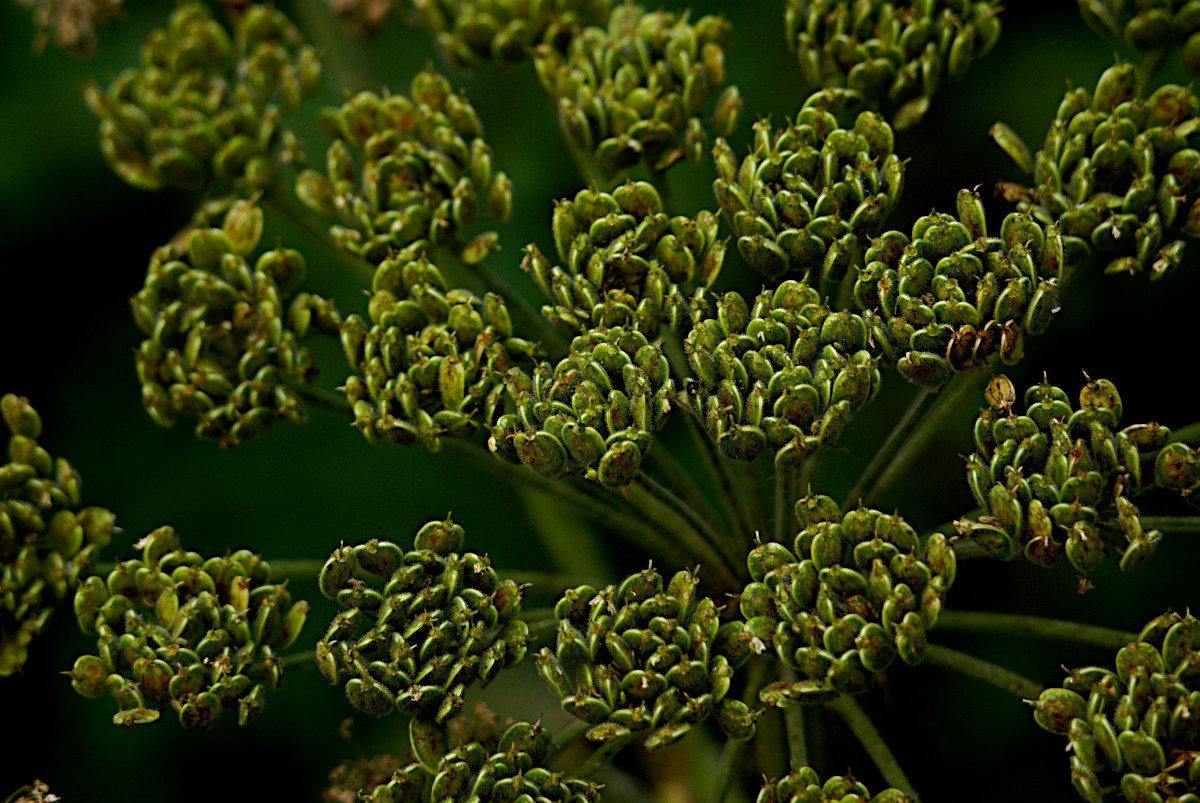 American cow parsnip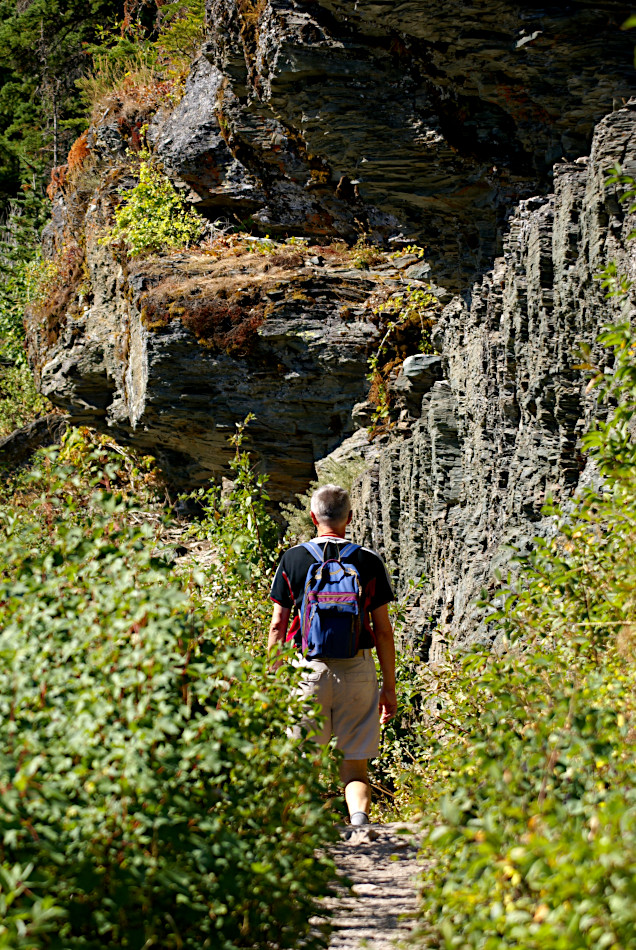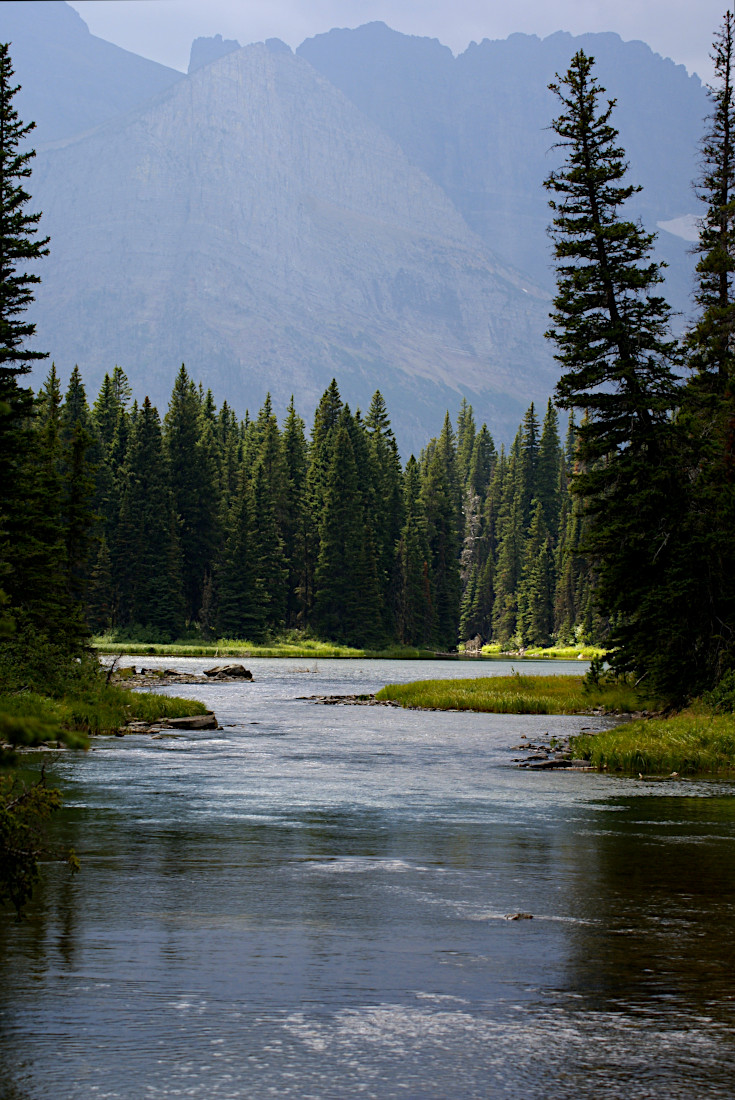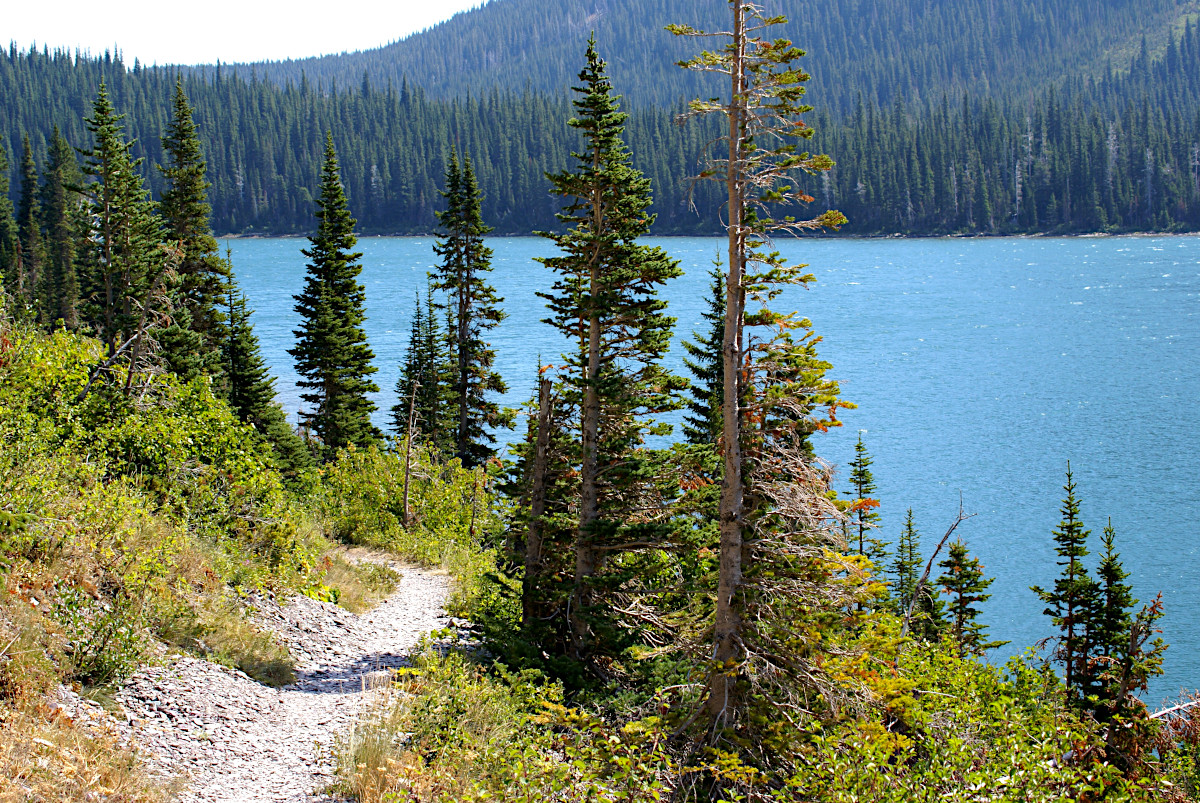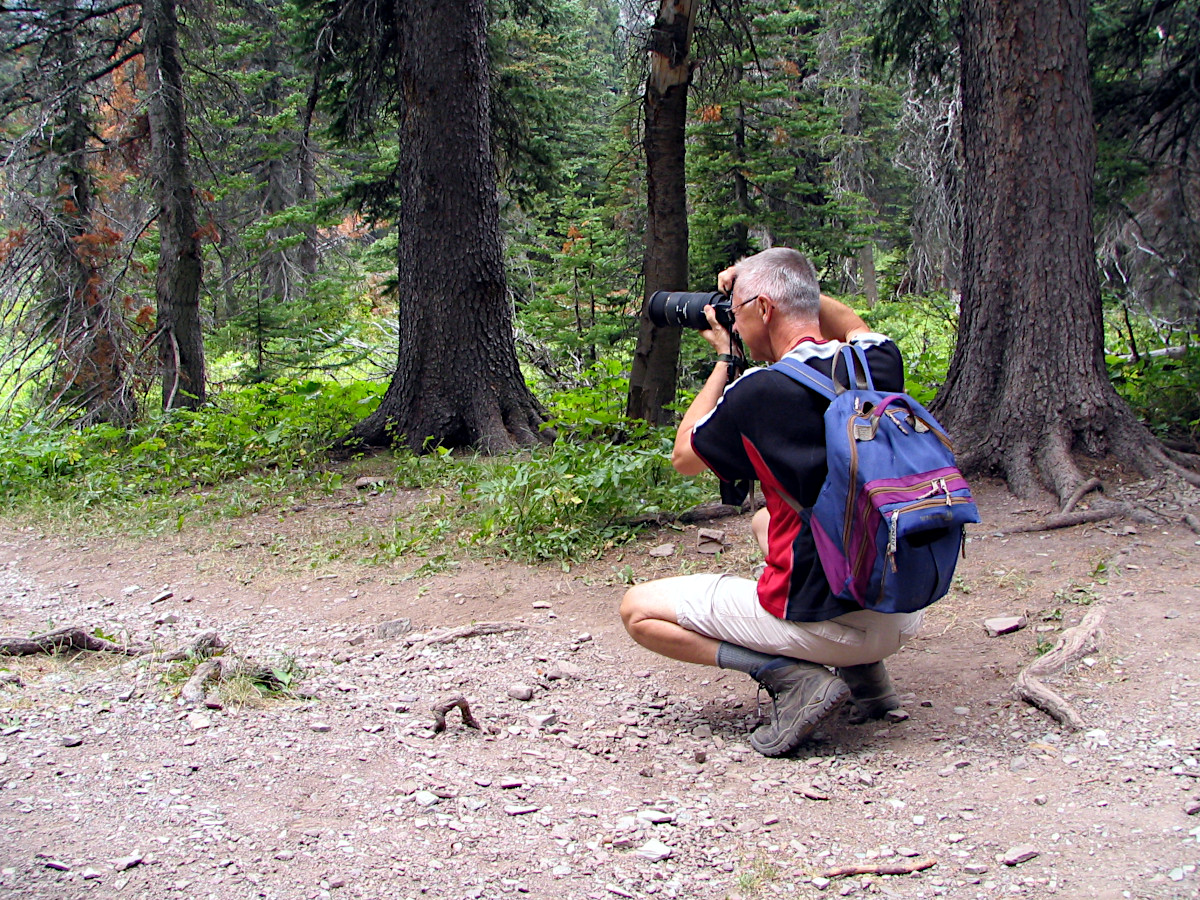 Hidden Falls and the Cataract Creek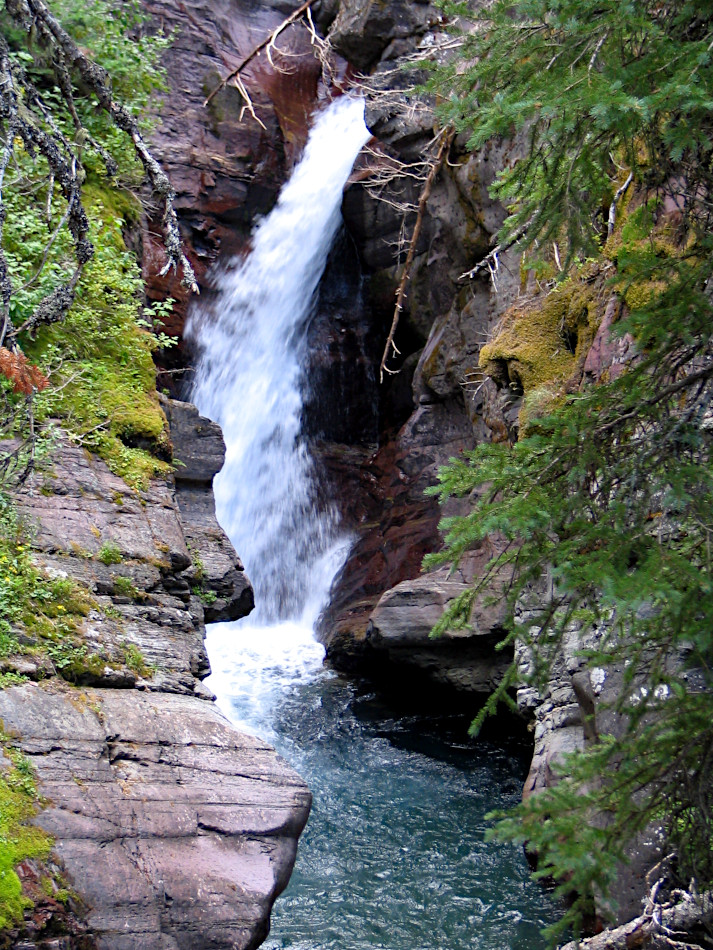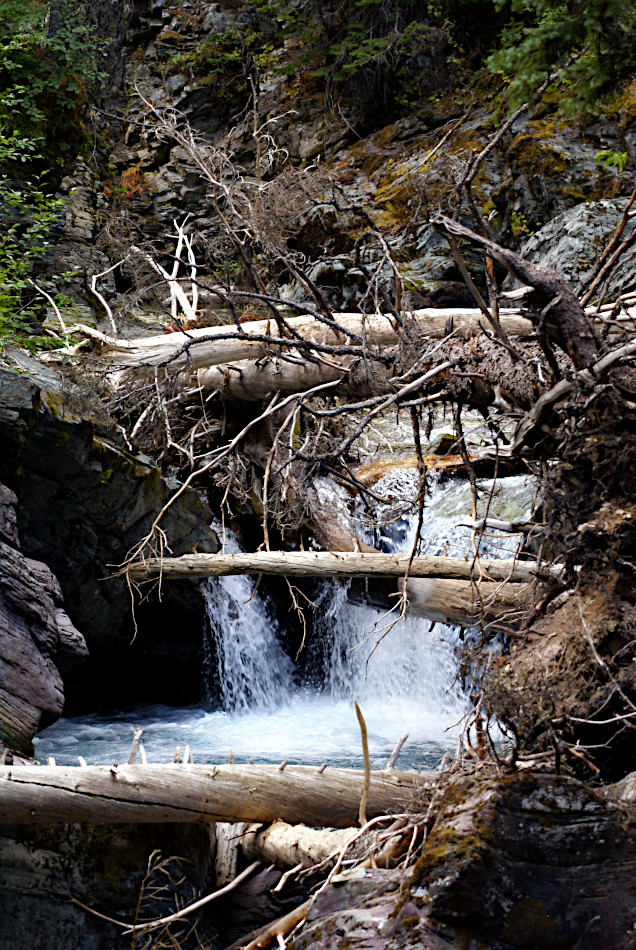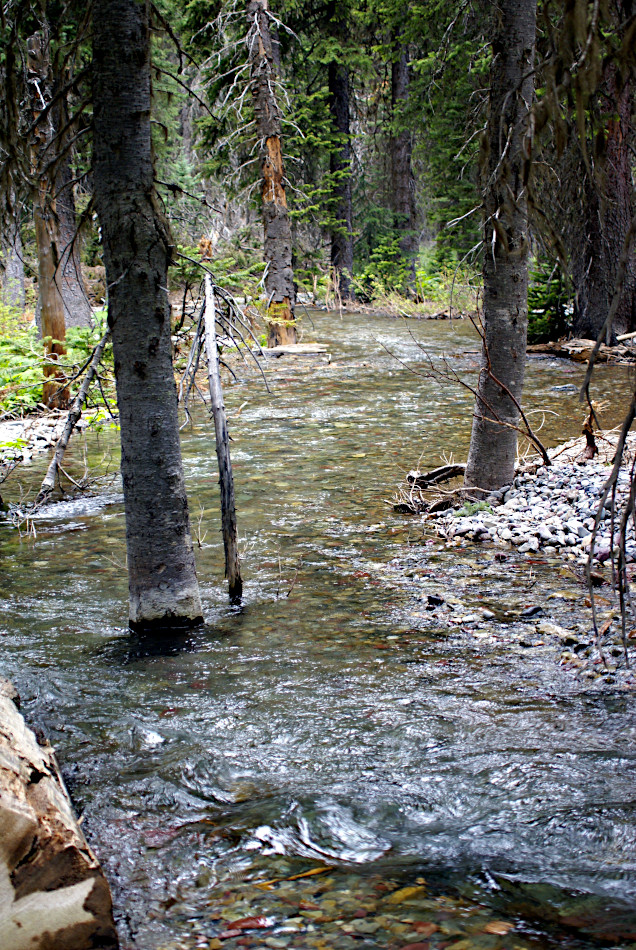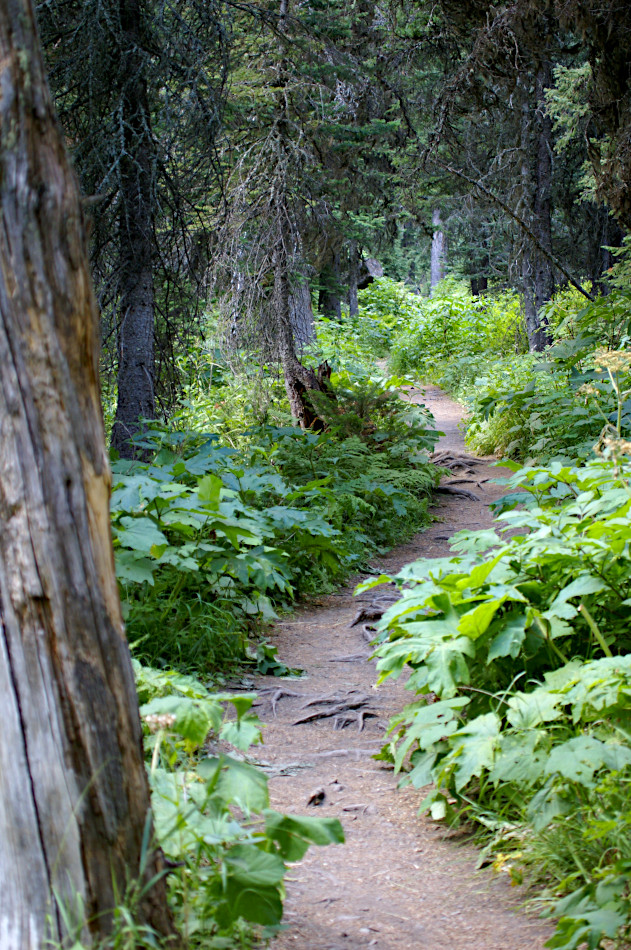 Hidden Falls and the Cataract Creek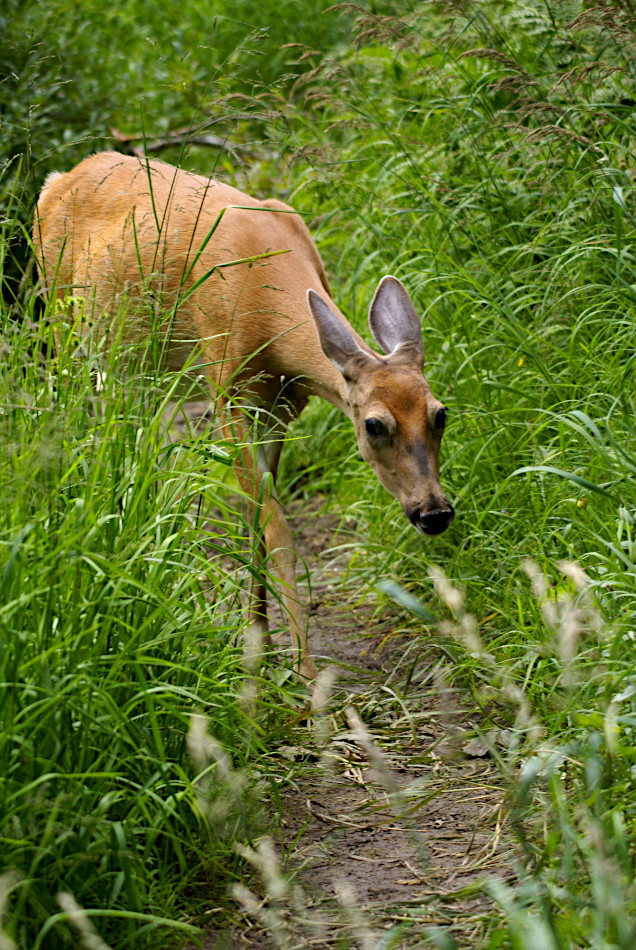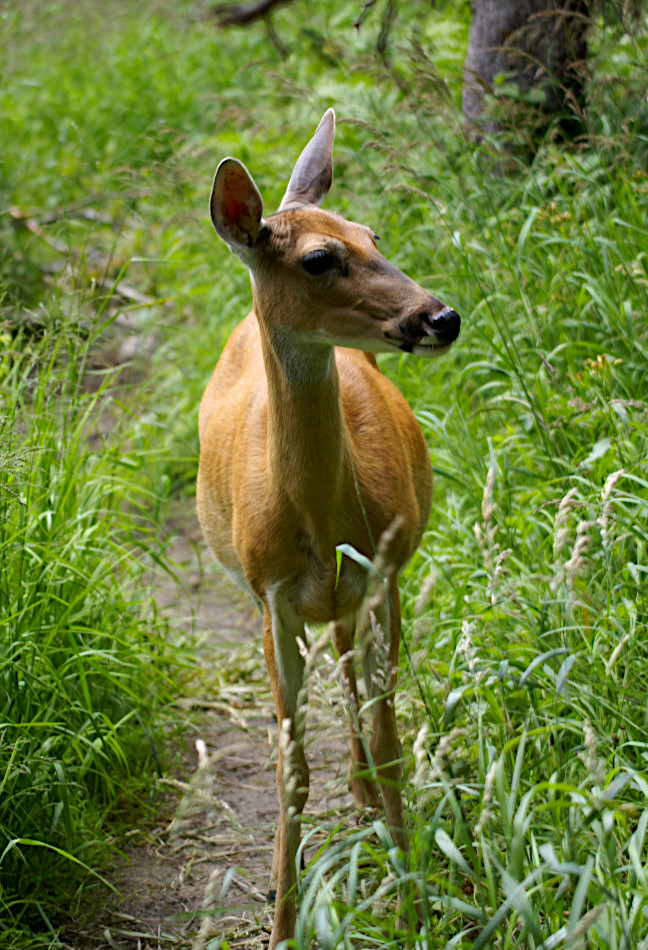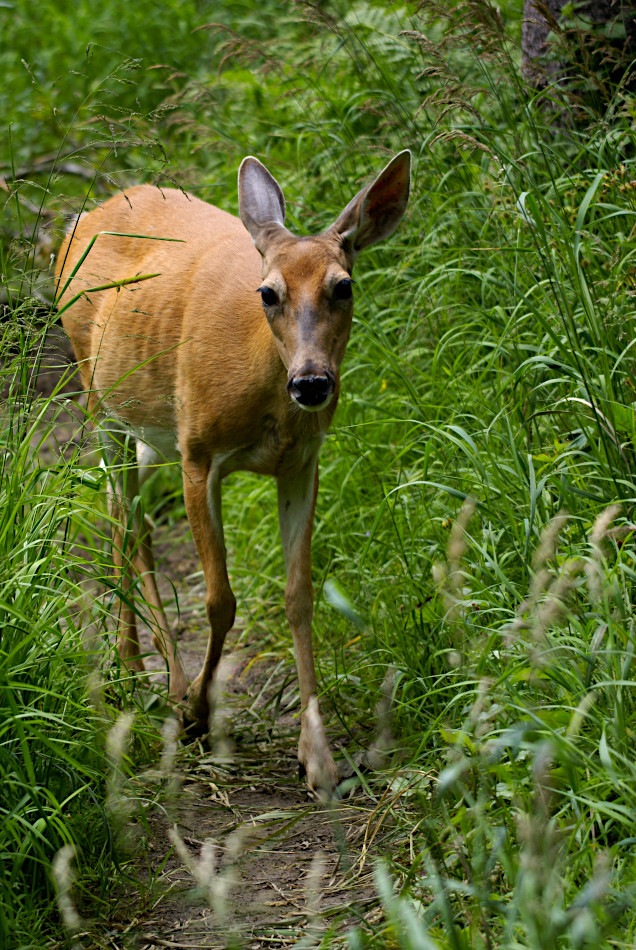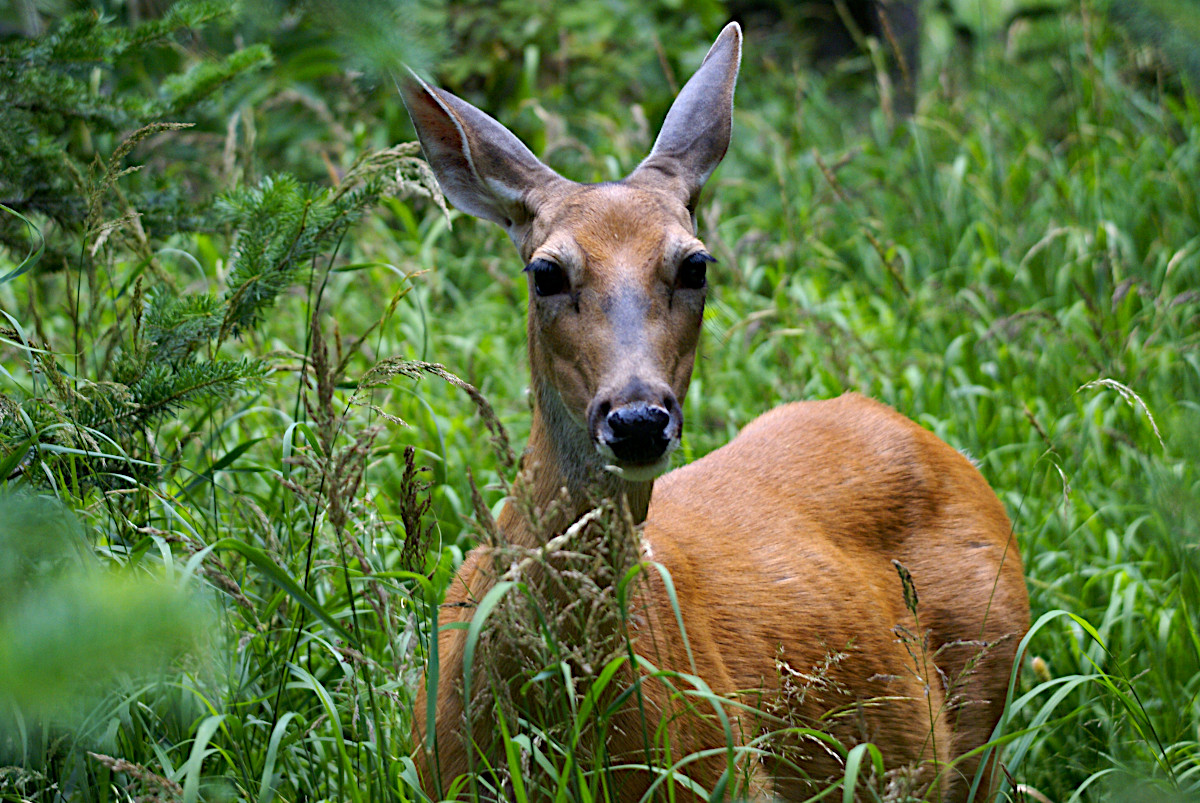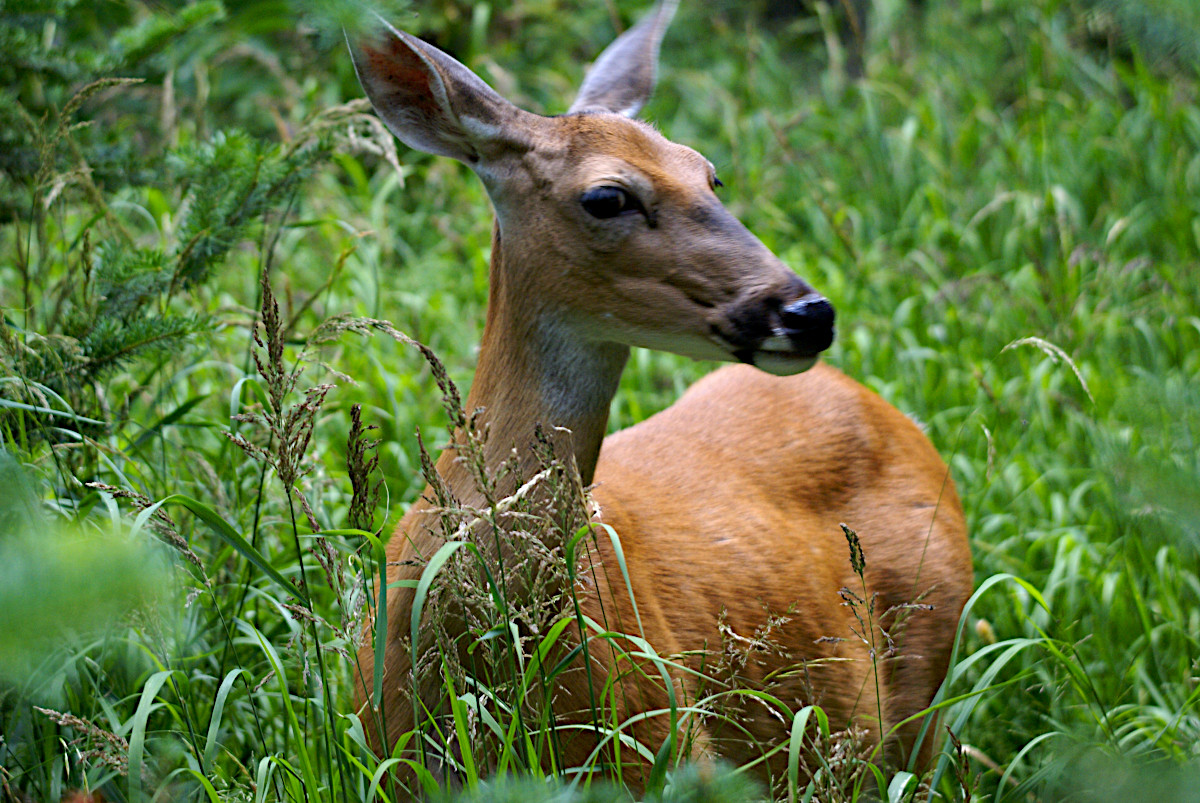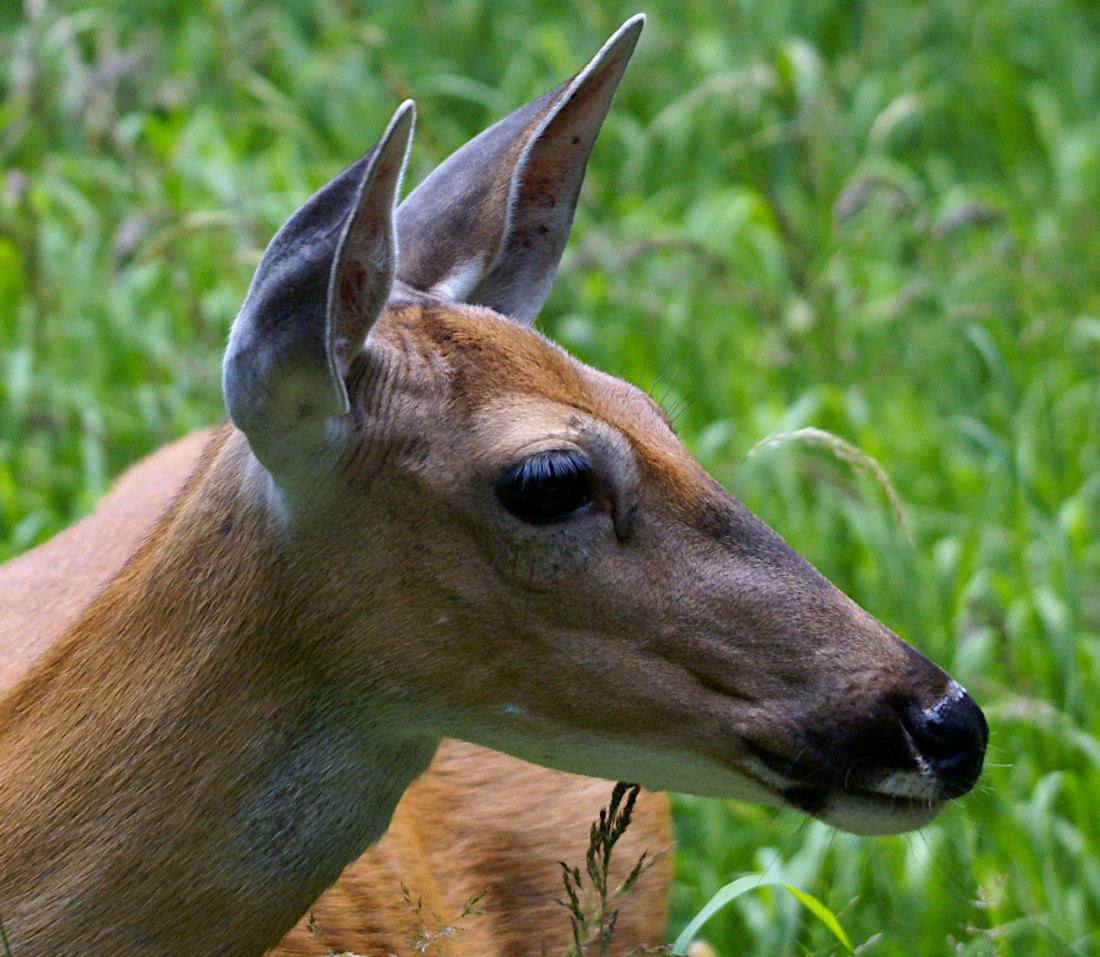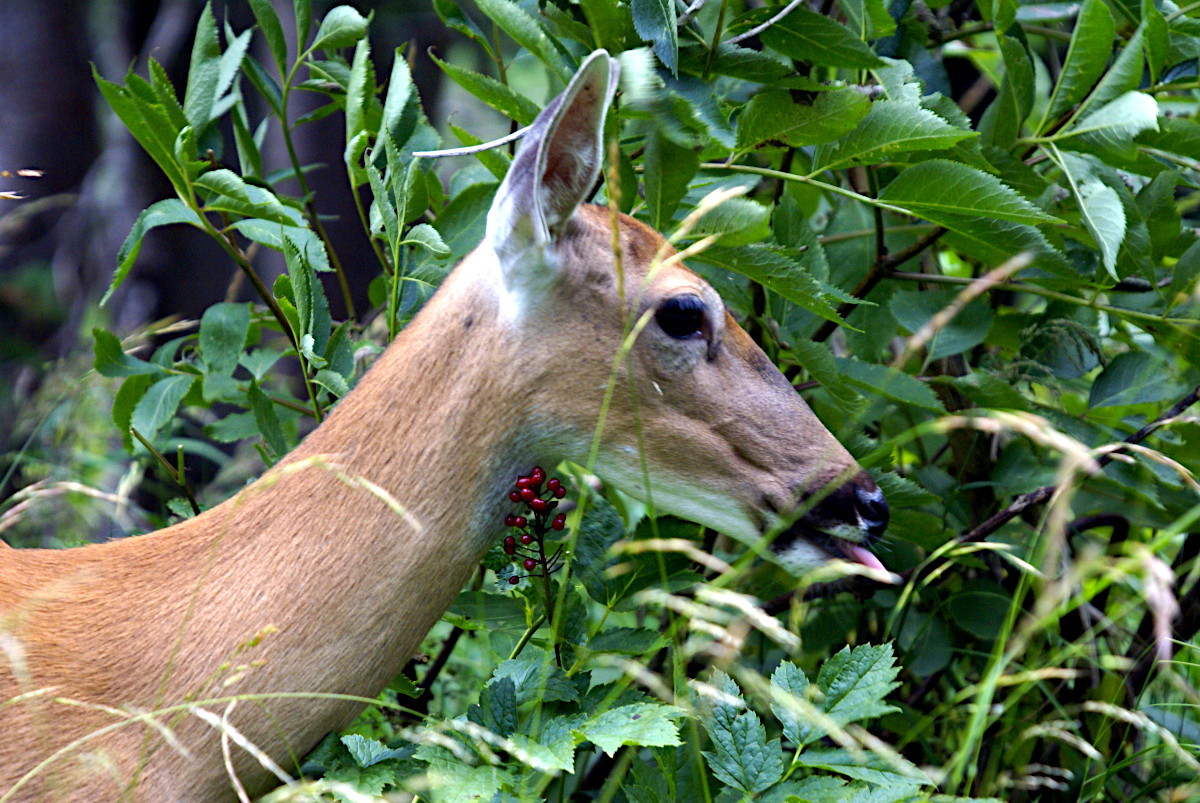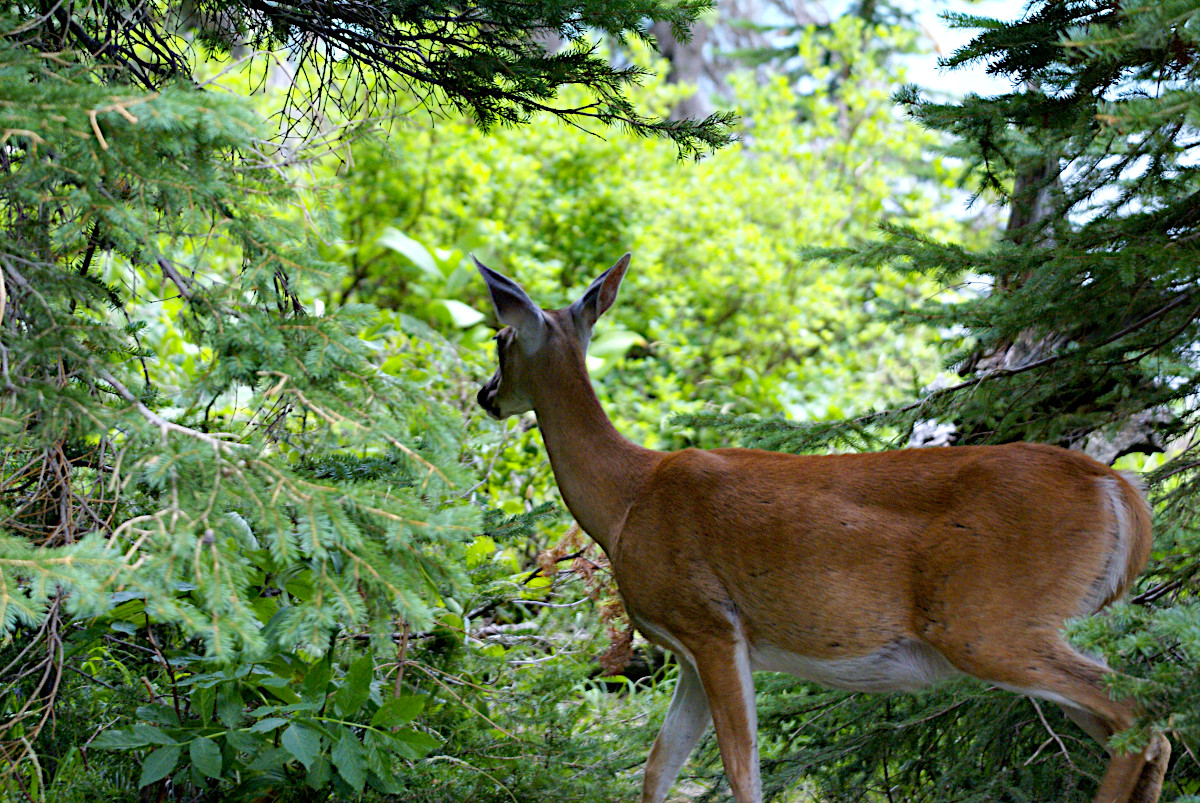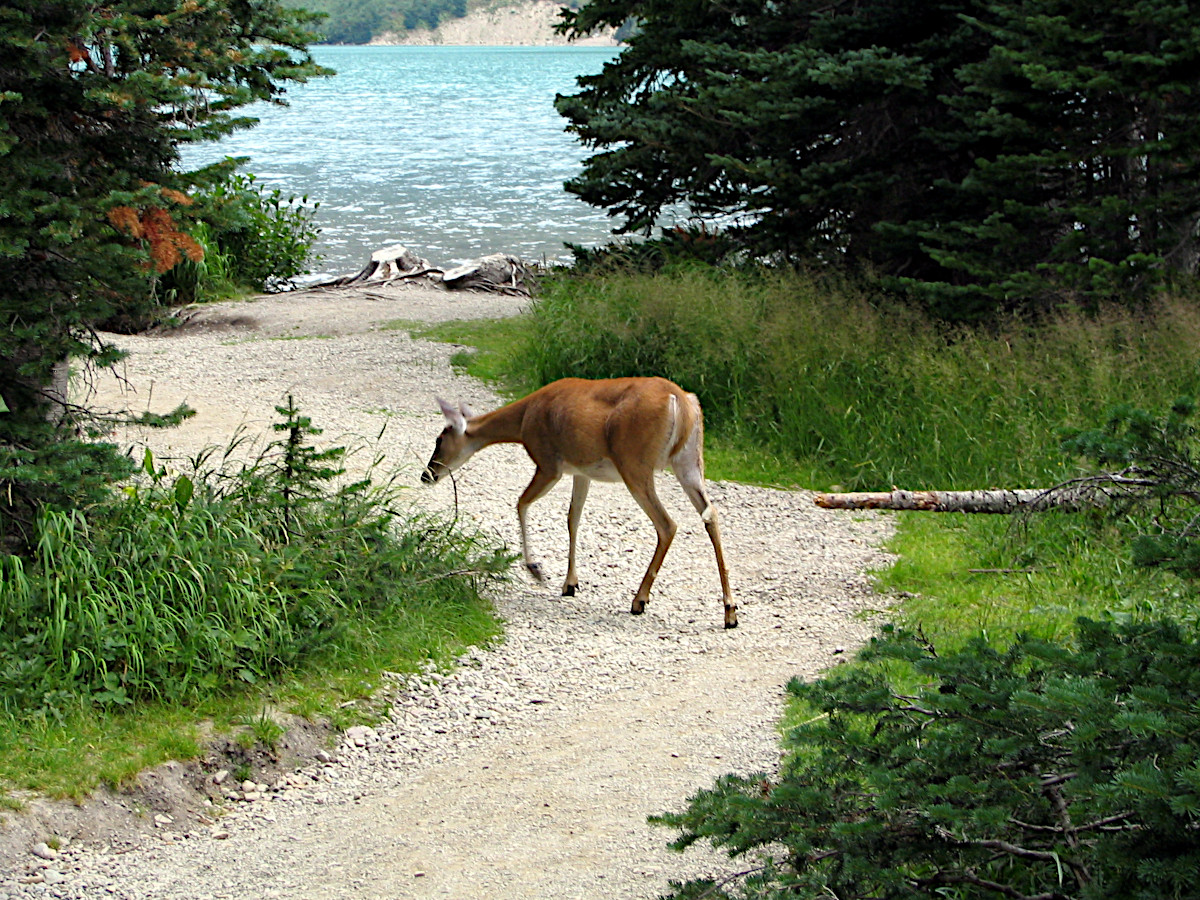 This not-shy deer we meet on a hike to Grinell Lake. We stood still just looking, waiting and it actually came closer. It stopped at 4 meter, ate some grass and then it slowly went away. Her kids were waiting 20 meter away.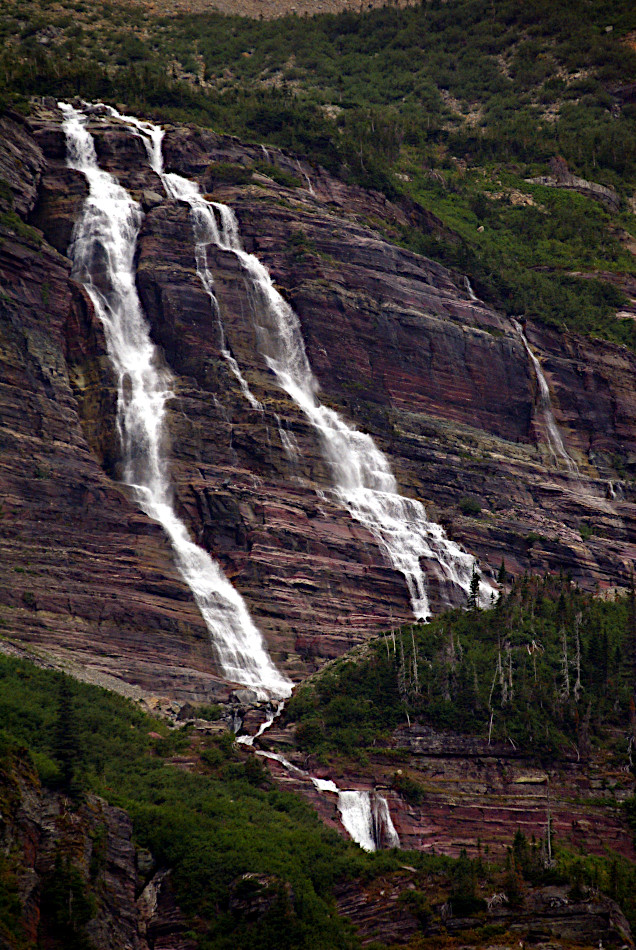 Grinnell Falls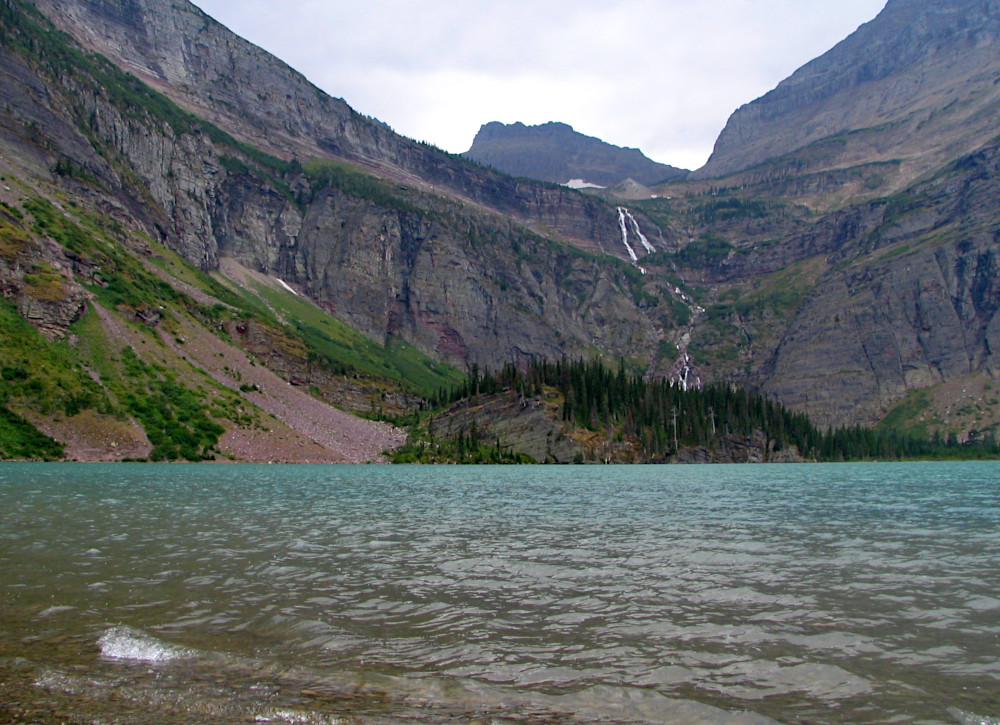 Grinnell Lake is known for its turquoise-colored water due to the glaciation of Grinnell Glacier, Salamander Glacier and Gem Glacier that loom far above Grinnell Lake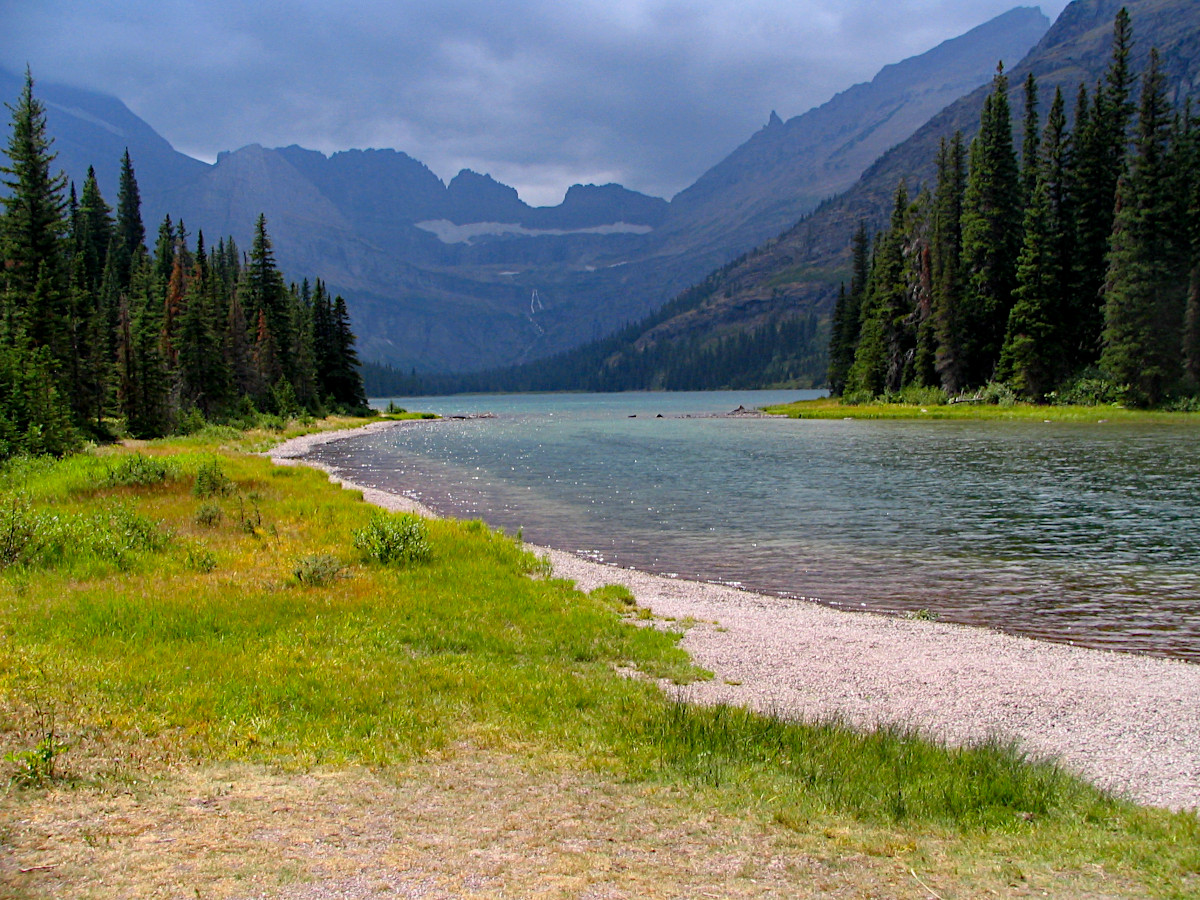 Simone & Åke, Glacier National Park, August 2007