Around Lake Mälaren, Sweden
Örebro


The bakery in Wadköping
Not that far from the phone booth, there is a little road on the left hand side. This is where you can find the bakery of Wadköping. It looks very picturesque from the outside, but mmmm, wait until you get inside! See my next tip for all the mouth-watering things you can buy here!
Mmmmmmm... the bakery!


Map of Wadköping
Mmmmm, doesn't it look mouth-watering delicious!! And I can tell you it tastes just as good as it looks! The bakery is not only a 'must see' visit, but also a 'must taste'! The cookies I tasted were fantastic!!! Hahaha, I even would consider driving all the way back to Örebro to try out some more delicious cookies and cakes that they sell here :-)
The school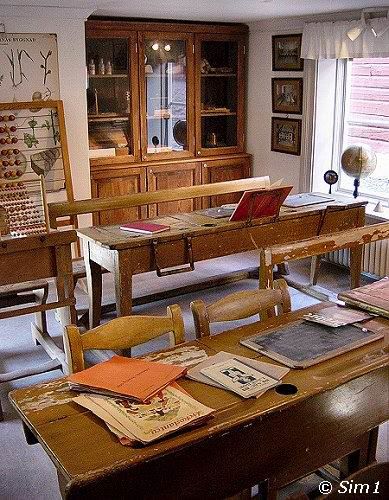 The school
There is more to Wadköping than only the outside of the old buildings. There are many little houses that you can visit. There are craftsmen at work, but also exhibitions like this old classroom. Hahaha, I almost felt like a little kid again walking in here ;-)
Costumes

Although not many, I did see some people in tradition costumes. This lady was a bit shy at first when I wanted to take her picture, but after the first hesitation she smiled and didn't mind me doing so. You might see her when you visit Wadköping, she is the lady that sells the second hand books on one of the little squares.
At Cajsa Warg Hus
The "svarvarehuset"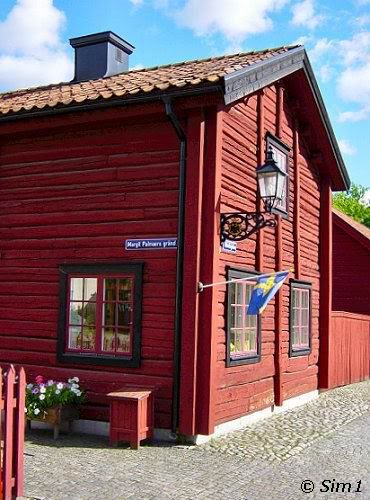 The "svarvarehuset"
This is the "Svarvarehuset" or the woodworker's house. You can go in here and see him at work, and also have and also browse around in the little shop where you can buy his work. Woodworking is not the only craft you can see here. You can also see blacksmith, painting and the silversmith and of course buy their work.
Little shops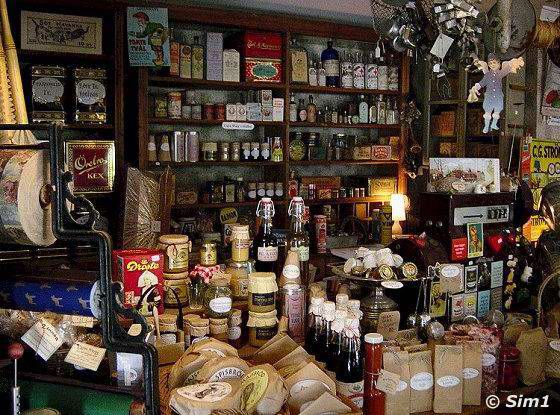 Little shops in Wadköping
This is one of the little shops in Wadköping. The smell is great when you enter this little shop. They sell fresh tea, in all sorts and flavours. Herbs, spices and jams, and all things I have forgotten. But everything sounded and looked just as good. I really nice shop to have a look around in and behave yourself not to buy all the delicious things they sell here :-)
This was the last photo I want to post about Örebro for now. I hope you enjoyed reading my page about the castle and the open air museum of Wadköping. If you decide to go to Örebro reserve at least half a day to browse around these two places. And let me know if you enjoyed it!
Lake Mälaren Area

Around Lake Mälaren






Area: The Lake Mälaren and the close area around it.
Mälaren is the third in size lake in Sweden. It has a climate quiet different compared to other close by areas. It is more humid and warmer in the summer, but not as cold in the winter. This has created a specific flora and also a special fauna. Several species of flowers and trees only grow around Lake Mälaren and in the south of Sweden. The mistletoe for instance is rather rare in Sweden but we can see dozens of them from our window.
Many fortifications and castles have been built around the lake. You can for instance visit 5 Royal Castles by boat on a 6-hour trip roundtrip from Stockholm. This building of fortification and permanent settlements began early, around 5000 BC, and there are many fort hills and archeologically sites around.
Everyone has probably heard about the Vikings, and you can still find lots about them in this area. I live only a 10 minutes walk from a very important Viking monument: The Sigurdsristningen. Being so close to a site like this makes me feel in touch with this part of Swedish history and has made me fascinated by the early history of Sweden. Around Lake Mälaren there are many spots where you can find signs of early culture, like in Birka and Sigtuna. Along the roads you can see a lot of Runic Stones.
Click on the map to go to the destination pages.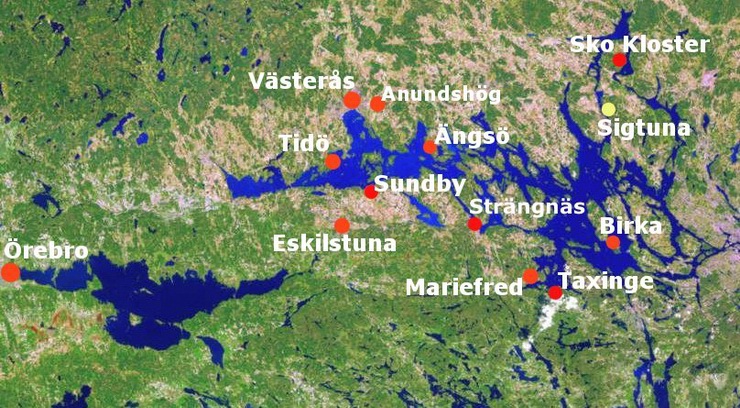 Interesting points to see in the area are:
Anundshög: old burial mounds from Viking Age.
Birka: ruins from old capital city of Sweden.
Mariefred with Gripsholm Castle. A picturesque village and a beautiful castle. In the castle is also the Swedish National Portrait Collection.
Sigtuna: old city with lots of historical background.
Sko Kloster: one of the most popular castles with a huge collections of painting, furniture and arms. The latter is one of the largest in Europe.
Sundby with Sundyholms Castle and the famous stone carvings from the time of the Vikings: Sigurdsristningen.
Eskilstuna: not a real tourist destination, but it has some nice places. My favourite of all is the Fors Kyrka (Fors Church). Also worth visiting is the Klosterkyrka, sculpture 'Hand of God' by Miles, the historic area of "Rademachersmedjorna" and the museum "Faktorimuseet".
Taxinge slott: Get a taste of the typical Swedish Christmas celebrations at the yearly Christmas market at Taxinge Slott.
Tidö slott: A beautiful castle with a toy museum.
Ängsö Castle A haunted castle from the 15th century and one if the many smaller castles in this area.
Strängnäs: one of Sweden's oldest towns. The highlight of this city is its beautiful cathedral.
Västerås: is one of the top 10 cities of Sweden. Suggestions: visit the park (Djäkneberget), interesting for the many boulders with inscriptions. The old part of town with historical houses at Kyrkbacken and the Cathedral.
Örebro: is an university city and the 7th largest city in Sweden. Places to see are castle from the 13th century and Wadköping, which is the old town and now open air museum.