Roundtrip Borneo, June 2004
Sukau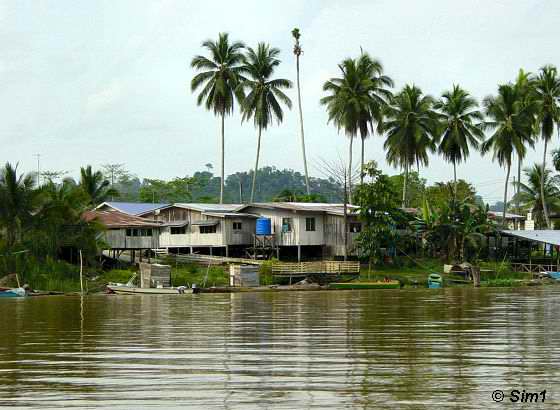 The village of Sukau
It is 3:30 in the afternoon, time to get on the river again. The heat of the day has calmed down a bit by now and I am eager to go out again. This time we our going to explore a bit more of the Kinabatangan River again, but now we are heading downstream instead of upstream. The first thing we pass is the village of Sukau.
So friendly! :-)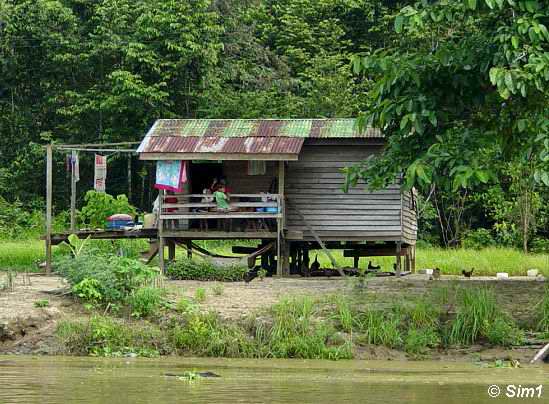 Around Sukau
After the village we saw some more houses, rather spread out, along the river bank. The people here seem so friendly. At every house there seemed to be some kids that were waving at us, and all of them were friendly smiling. Makes you feel good to see that :-))
There are those monkeys again!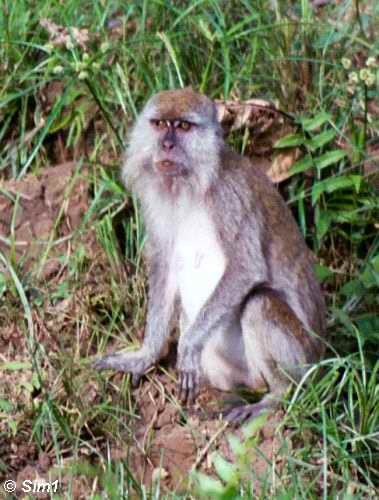 Macaque
Oops, there are those macaques again! It seemed where ever we went, there were macaques. This group we spotted on the river bank was rather shy. Except for this one, which gladly posed for the picture :-)
The cave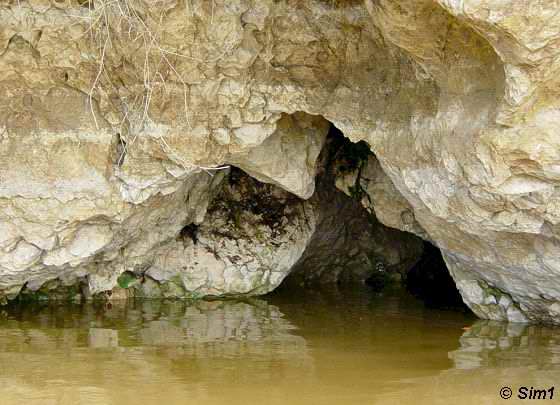 The cave
After a while we saw some huge cliffs sticking up high out of the water. These limestone rocks were huge, so huge that I didn't see this little cave at first. But it is not just a cave, this is the home of the glossy swiftlet and the pacific swallow. And besides that it is a bat cave as well.
Swiftlet nests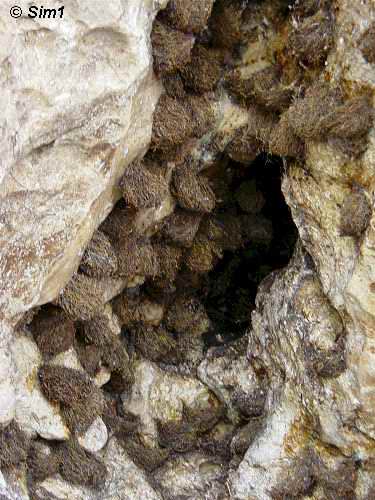 Swiftlet nests
When we got close to the cave we could see a huge amounts of nests clinging to the wall of the cave entrance. These are the nests of the glossy swiftlet. These birds make their nests of saliva and plant material.
Different types of nests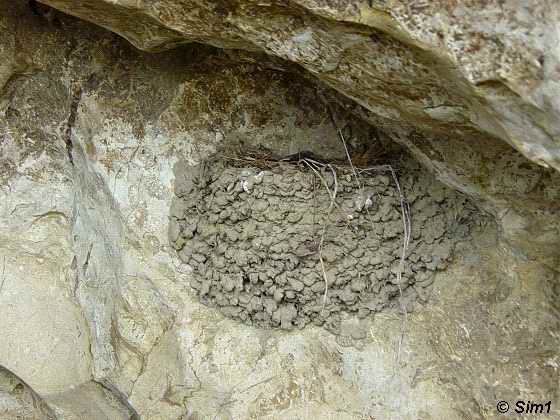 Pacific Swallow nest
But the glossy swiftlet nests were not the only ones present in this cave. We also saw these totally different looking nests of the pacific swallow. I contrary to the glossy swiftlet nests, these are made of mud and plant material.
A swiftlet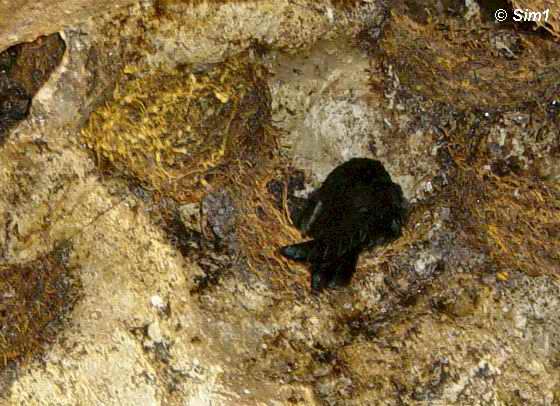 A swiftlet
This is not the best of pictures, but it is to give you some idea what we saw. Most of the nests were empty, but not all of them! So from really up close we could see the swiftlets sitting on their nests, so cute! :-)