Roundtrip Borneo, June 2004
Libaran Island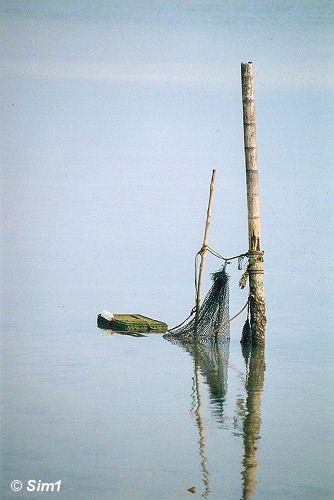 Reflection
The boatman races the boat over the sea, crossing towards Libaran Island. He seems to be in an awful hurry, we are almost flying over the water. Does he know something I don't know? It pops into my mind that we left the mangrove forest very suddenly as well. I get the slight feeling something is wrong. But we got back to Libaran Island without problems, so my mind was at ease again.
The strange light is still there and has even intensified. The calm sea, the light, they all make perfect conditions for these type of reflections. It is almost unreal, but beautiful in my eyes.
Amazing play of light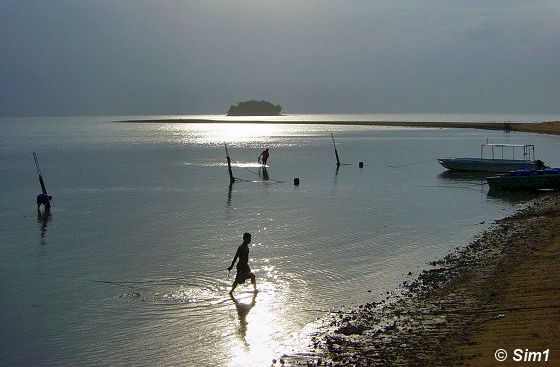 Amazing play of light
The sky darkens, the light intensifies and the play of the shadows begins. We arrived at Libaran and it is a long walk over the jetty. Åke and I both click our cameras ongoing. The light is fascinating; the backlight creates an amazing play of light and dark. This photo, taken by Åke, captures the mood of the moment so well. It is one of my absolute favourites of our trip to Borneo.
Fishermen with his catch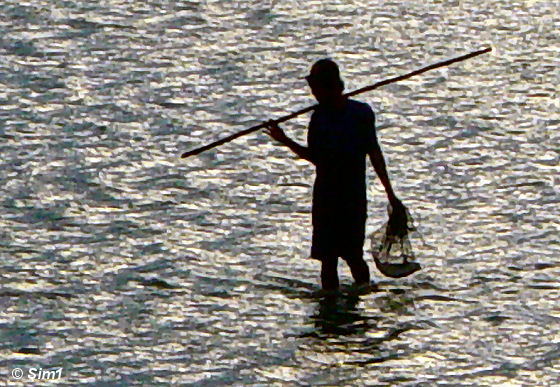 Fishermen with his catch
I concentrated my camera on a fisherman that was slowly heading towards the shore. In his hands the catch of the day. Seeing these photos makes me think back to this moment and I imagine myself standing on that jetty again, enjoying so much this special little moment in my life.
The light changed with every second that past by. An absolute weird experience. Within minutes, and probably quicker, the 'light' was gone. The landscape returned into a normal landscape again.
A dark blue sky over Libaran Island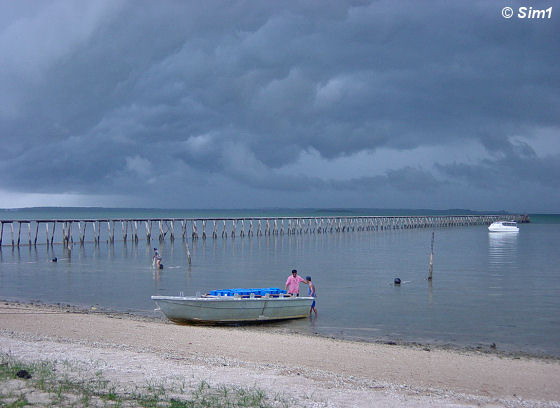 A dark blue sky
Finally the sky revealed the true cause of this weird light. Dark blue clouds covered the sky in an amazing speed. The clouds were mean looking; warning for what was to come. Only minutes had past by and the sky opened up, flooding rain down in an amazing amount. We got back to our lodge just in time. In an opened door we looked at these forces of nature. We were happy that the boatman had been in such a hurry and brought us home safely and on time :-)
Time for dinner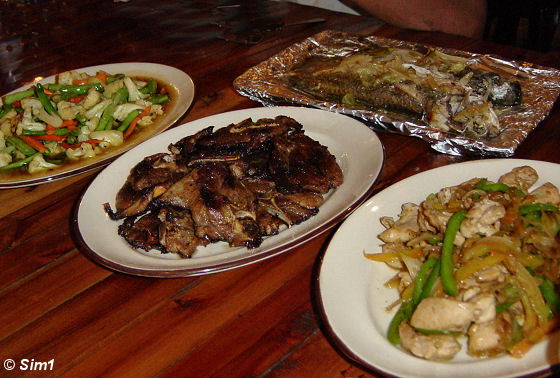 Time for dinner
The original plans for the evening was a barbeque night, but as you can imagine with all that rain we just had, those plans were quickly changed. Instead the cook changed the menu and served some great dishes with meat, fish, rice, vegetables and all you can think of. It was a feast meal for the four of us, as we were the only guests on the island. The dinner started of with a nice cocktail of the house. And we opened up a bottle of wonderful white wine to accompany our dinner. A perfect end to a wonderful day.
Goodnight :-)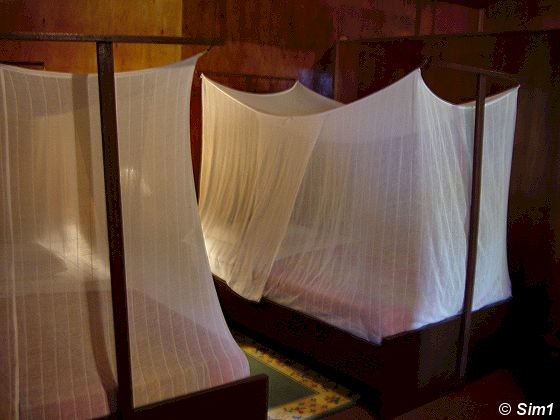 Goodnight :-)
All that is left to do on this page is to say goodnight! :-)) It is time to turn off the light and get some sleep, because tomorrow we will have another long but beautiful day ahead of us.
Here is a look into our little cottage. The cottage is basic, but all you need is there. There is an air-condition, although very noisy, it works well. (Luckily we didn't really this night as it wasn't so warm). The bathroom is huge, hahaha, but I have no clue why, because it was just empty space. It certainly wasn't anything fancy. But like I said, all is there what you need! A toilet and a shower, even with warm water :-)) what more can you wish for :-)))
The trip continues......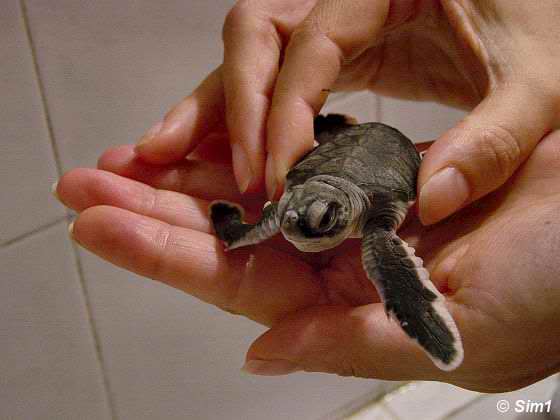 Selingan Island
So off we are to our next destination.... The trip continues.....
The previous leg of my journey was a visit to Sukau, probably my favourite part of the journey. I had two fantastic days on the river and I wouldn't have minded staying here longer. I hiked, did tours on the river, saw lots of birds and had an amazing encounter with a nose-monkey.
Today's trip has come to an end. After this wonderful visit to Libaran Island we are off to our next destination: Selingan Island. Selingan is part of the Turtle Islands park, and as the name already says it: famous for its turtles.
I hope you will join me on this virtual trip and enjoy reading my travel stories and see the pictures. For me it has been fantastic to write about my journey because it has made me relive the trip once again :-)