Roundtrip Borneo, June 2004
Mount Kinabalu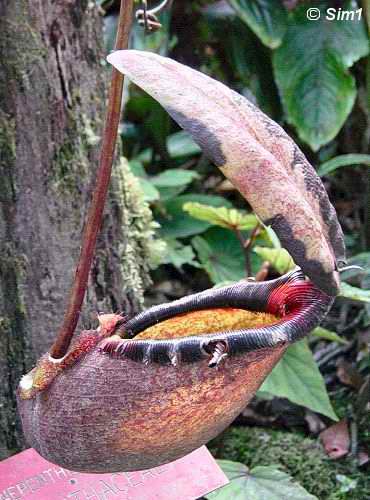 Pitcher plant
One of the famous plants of Mount Kinabalu is the pitcher plant. I've seen a variety of the pitcher plant before, but this one was huge. Hahaha, I can't say they are beautiful, maybe special is a better word.
Pitcher plants are carnivorous plants; they get their nutrients from eating insects. The plant uses a special trick for that. The flower has a big 'bowl' with liquid in it. Insects, such as flies, are attracted to this liquid. The flower just waits until the insect gets trapped inside the flower and has his lunch :-)
Textures...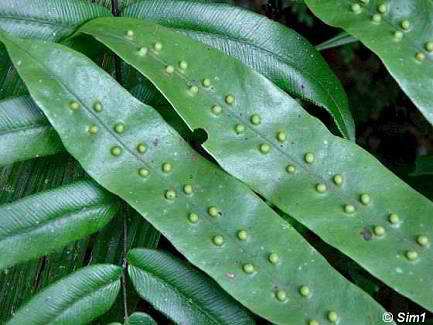 Textures...
I always love to look at details and of course I found one in this sea of green as well.
A fun thing to look at is the different shape and textures of the plants. These leaves had seeds in them. The way to tell that quickly is the regular pattern of the bumps on the leaves. You can see a similar type of thing, but than with an irregular pattern. In that case it is most likely that some kind of insect has used the leave to lay its eggs inside the leave.
4 p.m. SHARP!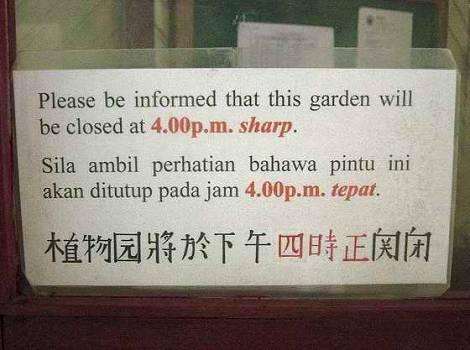 4 p.m. SHARP!
The opening times are very strict at the Mountain Garden, so make sure you know them well and leave the garden on time.
The gardens are open every day 9am, 12pm and 3pm. I think it is open for an hour every time, but I am not sure about that. What is certain is that the garden closes at 4.00pm sharp! Hahaha, it says so on the sign, so don't forget to read that important message!

Ooooops!
I guess they were not kidding with that 4.00pm SHARP sign! It is 1 minute past 4 and this is what we find.....
a closed gate.... a big lock..... and HELP! We are on the wrong side of it!!!!
Hahaha, it was a bit of a hilarious moment, but also a bit worrying at the same time. How to get out of this place! For the first time I noticed that there was this big fence around the garden, eeeeeks! ;-))) But rescue was on the way! The guard came back after a few minutes to release us from our garden prison, LOL :-)))
Back on the trail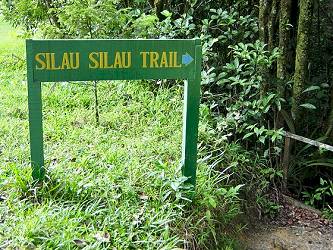 Silau Silau Trail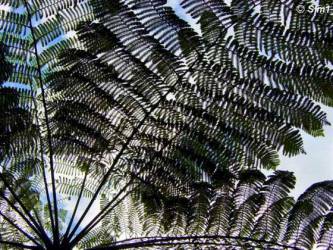 Silau Silau Trail
Back on the trail again to enjoy some more of this wonderful nature at Mount Kinabalu. The next trail is the Silau Silau trail. Looking at the sky it is clear that the day is moving on quickly, but we do have some time to spear to do some more hiking!
Not just berries....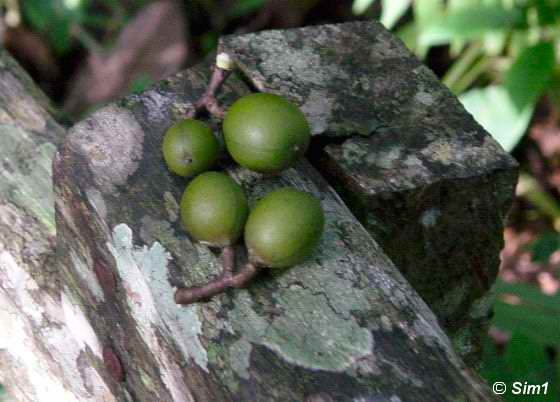 Not 'just' berries
Having a guide like Redzuan with us was great. I learned a lot of interesting, fun and surprising facts from him about the wonderful nature of Borneo. The great thing was that he not only knew a lot about nature but also loved it. He got genuinely enthusiastic when he noticed something and started talking about it to us. It worked really catching and we were all so enthusiastic along the way and enjoyed our hike a lot. One fun example of surprising nature were these berries. I would say they are 'just' berries, but they are not! These berries had a little surprise inside them..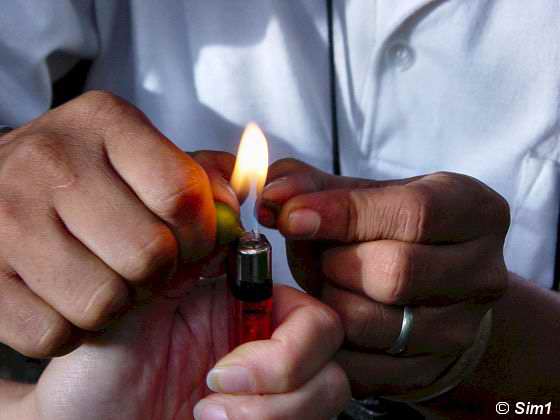 Lighter?!
Any volunteers to hold a lighter? Okay, you guessed it, I was the victim. Hahaha, by now I knew just as much as you do about these 'mystery berries'. So nervously I held up the lighter while Redzuan fiddled something with those berries. Yep, those berries were going to do something and it had to do with fire! Hahaha, but what???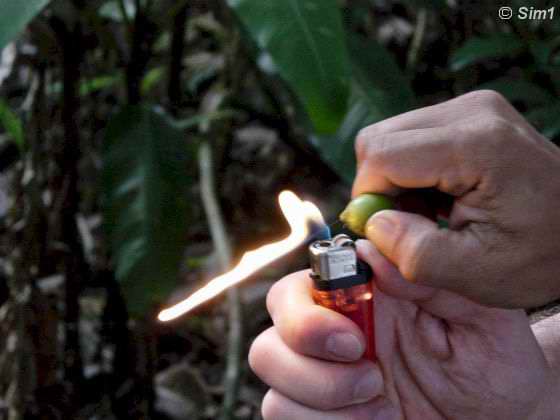 And fire....
Well, you might have guessed it already, but these berries can produce fire. Inside the berry is a fluid that burns really well. And when you squeeze the berry really well, you get this long flame that you see in the picture!
Amazing ferns and purple berries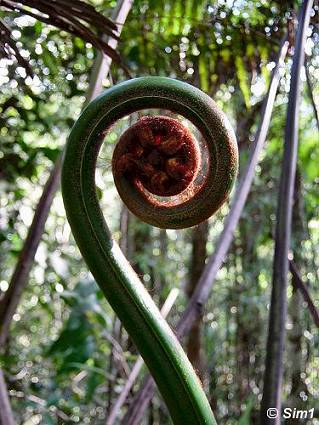 Fern
From surprising to just beautiful and elegant. Well, in my eyes anyway ;-)) Amazing to see this huge fern leaf rolled up, but soon to be unfolded.
Not beautiful or elegant, hahaha, but colourful they are! I saw these purple berries several times. They were sticking out so much because of their bright colour that of course I had to take a picture of them ;-)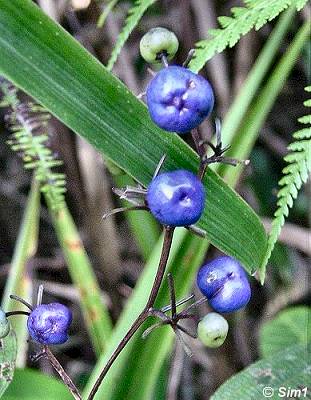 Purple berries
Beautiful landscape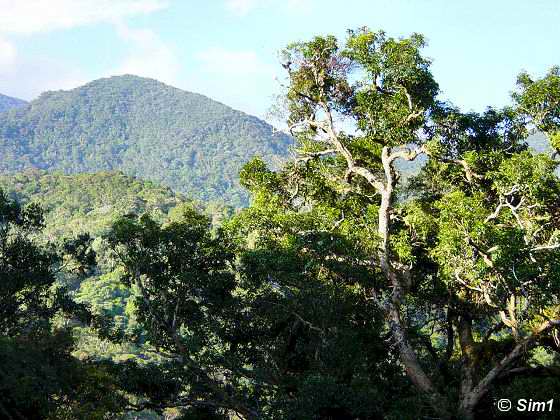 Beautiful landscape
The hike went a bit further up the mountain this time and at one point we got out of the dense forest and all of a sudden had a beautiful few over the mountains. I loved the old crooked tree in the foreground. It has so much character and seemed like it wants to tell a story by itself. Seeing a tree like that always makes me wonder how long it has been there and what its life story has been.