Roundtrip Borneo, June 2004
Karambunai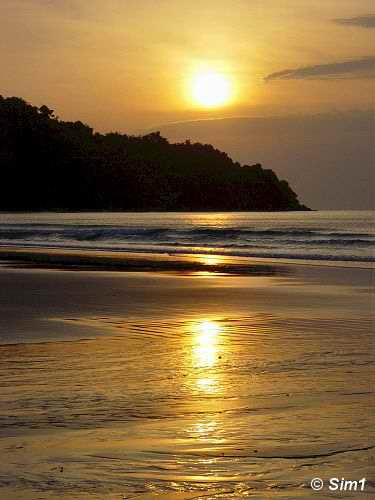 The sunset
The sky turns orange, my camera clicks, a sigh, life is wonderful. Amazingly there is hardly anyone on the beach (just like during the day actually). Just wonderful. Listening to the waves, sand creeping between my tows while I LAZZZZILY stroll around, the wonderful colours of the sky..... do I need to say more? No, I don't think so... just look at the photo and imagine to be here.... mmmmmmm
It never gets dark at Nexus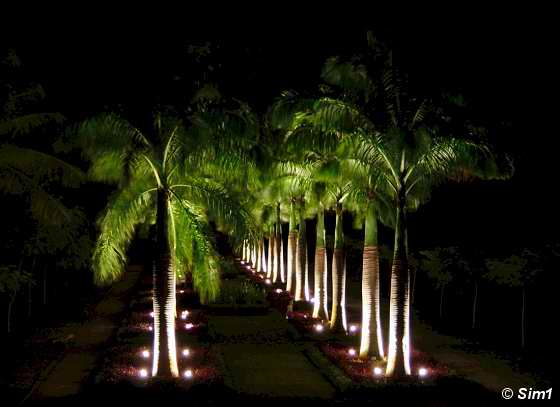 It never gets dark at Nexus
The day never ends at Nexus. The sun might have gone done, but there is light everywhere. Even the palm trees get an extra bit of attention. So forget about being LAZZZZY in your room, it is time to see the resort in a total 'new' sort of light :-)
The pool at night


The pool area in the evening
The swimming pool area is beautifully lit up. No one is swimming though, hahaha, LAZZZY people ;-)
It is nice to walk around the resort in the evening though. I especially enjoyed it after dinner. Stretching my legs a bit, strolling around in the wonderful tropical warmth and enjoying how picturesque everything looks in the 'evening light'.
Italian restaurant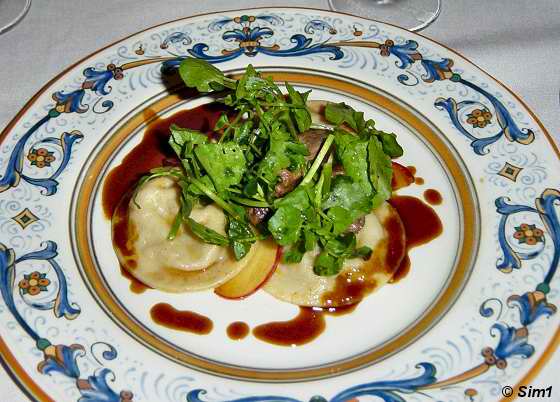 Italian restaurant
Time for dinner! There are several restaurants at the resorts that you can choose from, so plenty of choices of what and where to eat. The LAZZZZY people might not want to walk that far and take the first restaurant they meet: The Italian restaurant.
And well, that is not a bad choice at all! For me it has been the best one I tried on the resort. I love Italian food, hahaha, so I might be a little bit biased. The interior is nice and tranquil and the chef, who is from Switzerland, does know how to cook! Delicious! It might not be the best choice for your wallet as it isn't the cheapest place, but the food is absolutely worth it!
Having a wonderful dinner together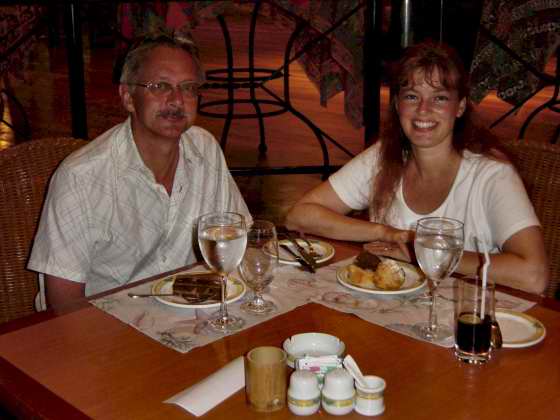 Åke and Simone
Another evening, another restaurant. After another of those LAZZZZZY days we had a wonderful dinner. I think my smile says it all, we had a wonderful time :-)
Playing our song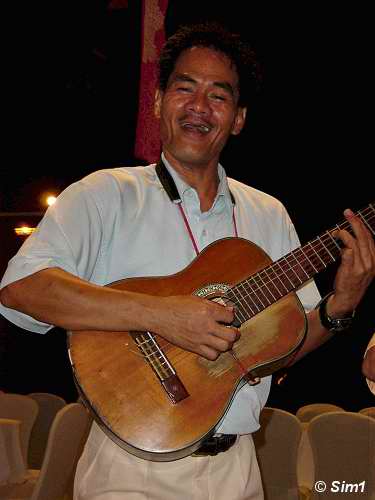 Playing our song
LAZZZZZY and relaxed after dinner, the band came to our table to play our song...... Such a romantic moment......
Dessert monster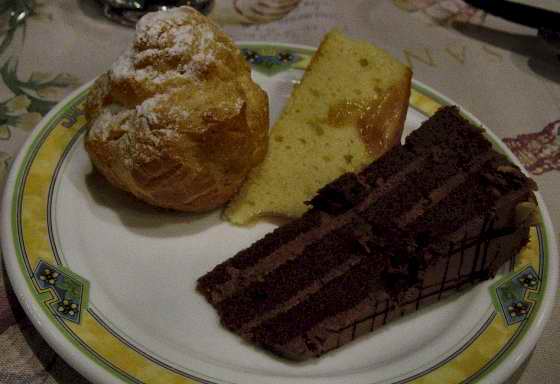 dessert, dessert and more dessert...
Okay..... back to reality.... confession time. Yes, you read the title right.... it's me.... I am a dessert monster! :-)) Hahaha, I just loooove desserts! And they had a really good dessert buffet here. This is not the place for LAZZZZY dessert people, only for the real dessert fans, hahaha, like me :-)
So no need to say that I had to give lots of it a try. It was way too much for me, but it was great to take a little taste of everything. Yummie!
A nice drink to top off the evening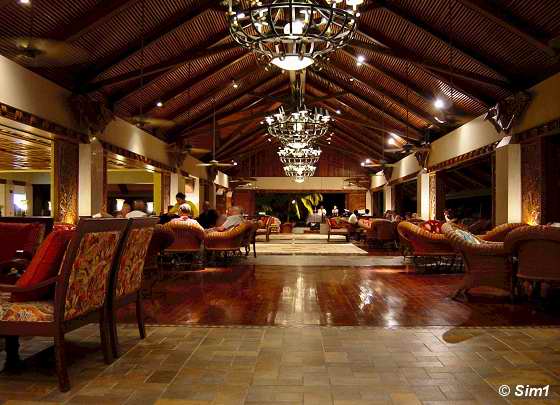 Lobby Lounge "The Horizon"
How about an after dinner drink? After such a LAZZZZY day and LAZZZZY evening, I think we should end it in a appropriate way. In the lobby lounge 'The Horizon' they have a nice seating area, with lots of LAZZZZY chairs where you can sit down and relax. Just order a drink and listen to the life band. The band called Take 3' plays on most evenings and is really good. Sigh... a perfect end to a perfect LAZZZZZY day :-)
Days out?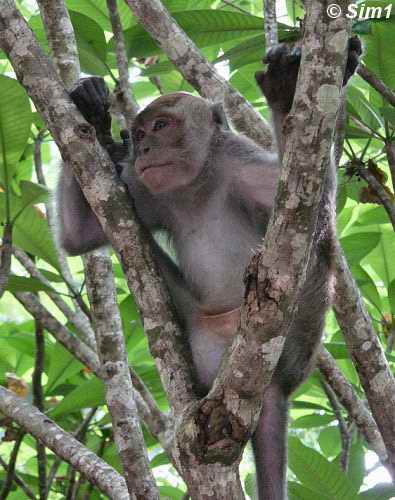 Monkey on Sapi Island
If you want to escape the LAZZZZINES of the resort, you can make a choice of lots of excursions. There is a little shop where you can book all kinds of daytrips, two-days, a week, or whatever you feel like. There are unlimited possibilities. So you don't need to worry that you are 'locked up' in the resort if that is not your kind of thing. To give an idea of the possibilities you can take a look at all my pages about Sabah, all these trips are possible to book from the resort.
I booked a little daytrip to the islands of Sapi and Gaya. It is all very well organised, nothing you need to worry about yourself. Hahaha, remember.... you are at the LAZZZZY place, they arrange everything for you ;-) There is also a bus going to Kota Kinabalu from the resort about every two hours. If I remember well a return ticket costs 20RM per person.
There are several tour-operators you can choose from to book your trips. Here is a link to one of them Wildlife expeditions where you can find some more info about the excursions.
The trip continues....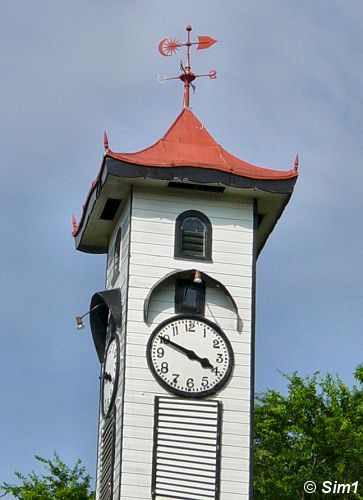 Kota Kinabalu
So off we are to our next destination.... The trip continues.... I can't be LAZZZZZY all the time :-))
Well I guess this has been a very LAZZZZY page, hahaha, I wonder how many times I have written this word down. But I think I most have broken some kind of record, LOL :-)) If anyone has counted them, please let me know, hahaha, I am toooo LAZZZZY to do that ;-))
The previous leg of my journey was a visit to the Sepilok Orang Utan Cente
The next chapter will be about Kota Kinabalu
I hope you will join me on this virtual trip and enjoy reading my travel stories and see the pictures. For me it has been fantastic to write about my journey because it has made me relive the trip once again :-)