Roundtrip Borneo, June 2004
Karambunai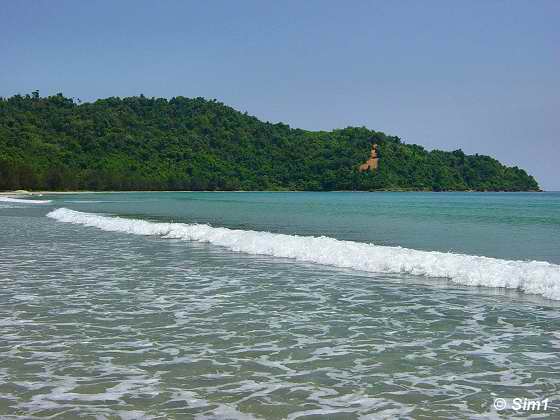 Sea and sunshine
The hotel is located at the beach, so it is only a LAZZZZZY walk to get there. The sea is beautiful, crystal clear and blue. Together with the beautiful blue sunny sky above is this THE place to be for a couple of hours.
The main obstacle :-)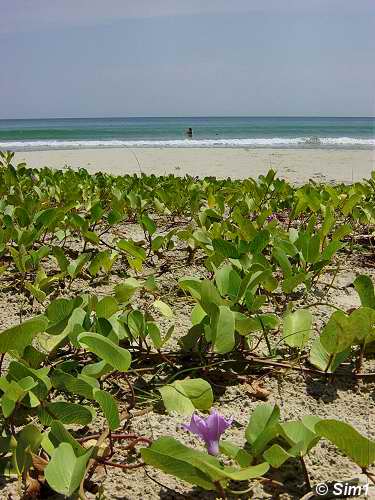 The main obstacle :-)
The main obstacle before getting to the beach are these 'Morning Glory' flowers. Oh well, I guess I have to be a little less LAZZZZZY and lift up my feet a few centimetres more ;-))
Wonderful warm water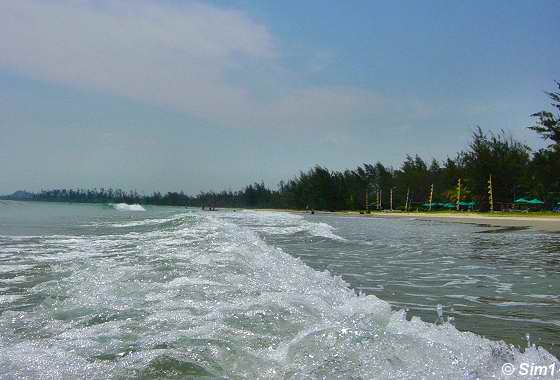 Wonderful warm water
This is the perfect place to go for a swim. The beach slopes LAZZZZZILY down into the sea, making it nice and easy for a swim or just to splash around in the water. The sea is crystal clear, the water is lovely and warm, and the bottom is nice and sandy. There are no creepy sea creatures here either; not even other hotel guests that were taking a dip in the sea ;-)
Fun in the sea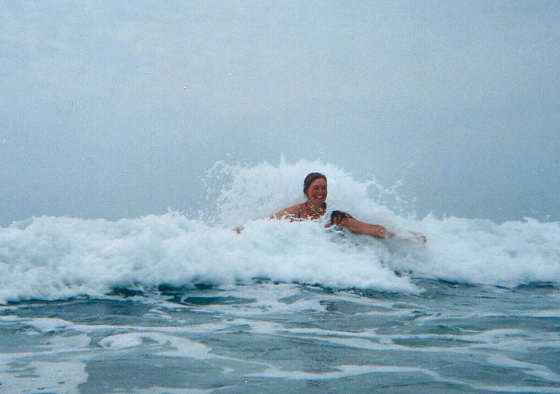 Fun in the sea
When you go a little further into the sea you will hit the waves, and they can at times be quite high, hahaha, really fun to play with. Especially the last day we had quite some high waves. No time to be LAZZZZY here, you have to pay attention all the time. I forgot a few times and got a full load of water in my face.... oops.... so lots of laughing because of that and waiting for the next wave to arrive ;-))
A long walk on the beach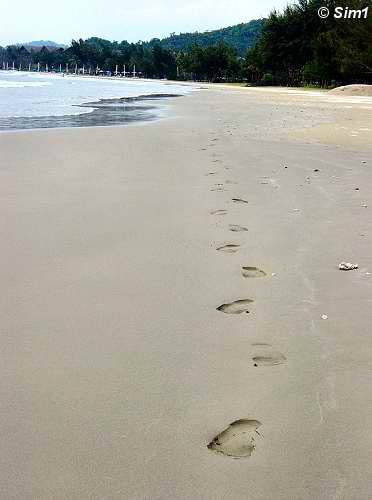 A long walk on the beach
The beach is beautiful, a stretch of 6 kilometres with sand, sand and more lovely sand. So what better to do here than to take a long LAZZZZY walk on the beach. It wasn't crowded at all, in fact I was alone on most parts of the beach. Wonderful to have the place to myself, dip my feet in the sea and feel the sand under my feet. Yes, I do love those long walks on the waters edge :-)
Crab art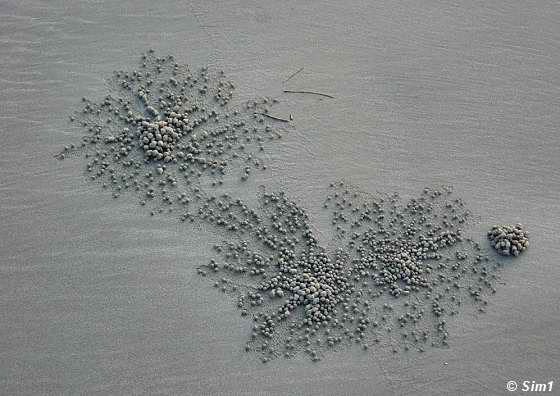 Crab art
One thing you should never do is leave me alone on a huge empty beach with only a digital camera in my hand. Why? Well, I have one problem..... I am not used to this LAZZZZZY-concept thingy. When I travel I mostly do a lot, and being LAZZZZZY is not one of them. I REALLY tried to be LAZZZZZY at the resort.... but.... but....
Okay I admit it, I couldn't 'just' walk on the beach. While walking I started to 'invent' things to do, and what better to take all kinds of crazy pictures. Hahaha, I won't show all of them, because that would drive you crazy. But I couldn't resist showing you this little 'crab-art' picture. These little creatures aren't LAZZZZZY at all! They made these little works of art all over the beach :-)
Take nothing but photos....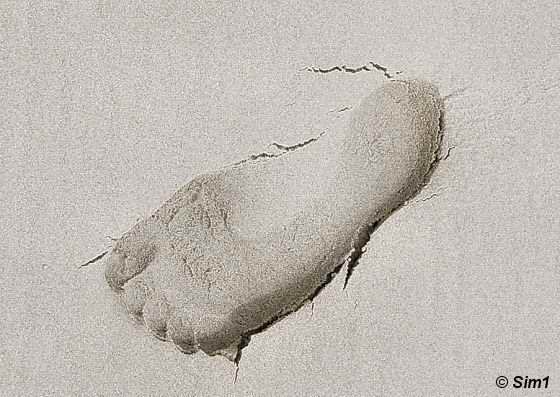 Take nothing but photos
Take nothing but photos, leave nothing but footprints....
Well, I guess I took that expression at heart! Here is one LAZZZZZY footstep :-))
Snack time!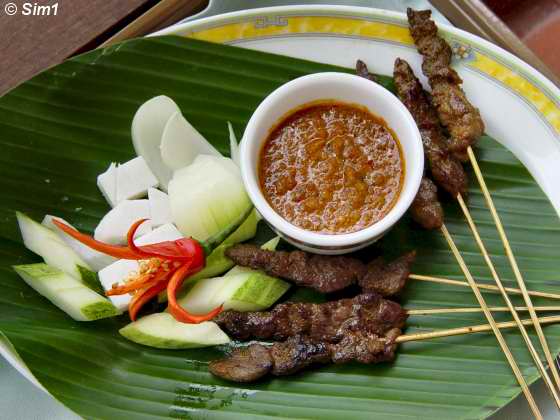 Satay
Time to get a nice afternoon snack after all this walking and having fun in the sea. Let's be really LAZZZZZY and order some room service!
The room service was really perfect. It is not cheap, but than again it was only a little more than the restaurant prices, so not that bad either. And mmmmmm, who can't resist some delicious satay! Together with some bread and salad it was a perfect afternoon snack.
Keropok and beer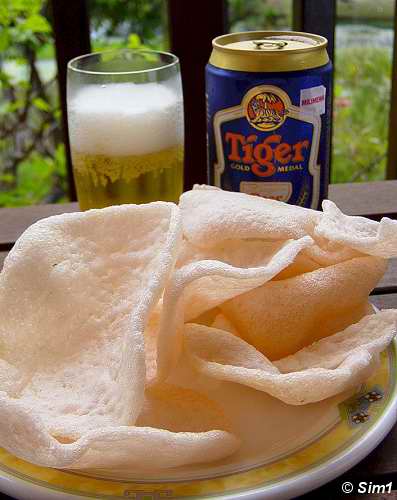 Keropok and beer
Everything at the resort is rather expensive. We thought it was similar to Swedish prices, so the same as home, but much much more expensive than anywhere else on Sabah. So a great thing to do is to shop outside the resort and have some snacks waiting for you in the room.
Just imagine this..... sitting LAZZZZZY on the balcony, sipping on a beer and having some delicious keropok to snack..... hahaha, this makes me wish to be there again right now ;-)
Keropok is a crispy snack that I know from Holland, only there we call it kroepoek. I haven't had it for years, so it was great to see it here, and of course eat lots of it :-)