Theme pages
Flowers


Crocus in bloom in my frontgarden
April 15 2006: Crocus in bloom in my frontgarden. Mostly the deer beat me to it to take a photo as they love eating crocuses as a snack, but this year I am lucky and they are still there and looking gorgeous.
Vitsippa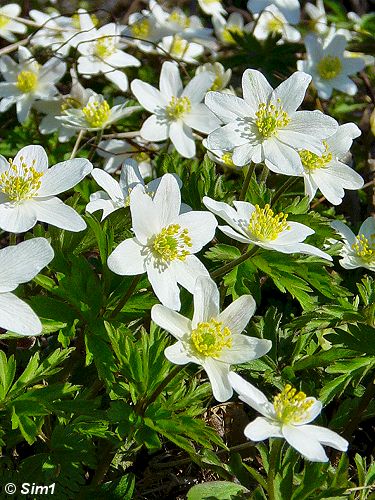 Vitsippa in my backgarden
April 17 2004: The vitsippa is flowering, one of the first wildflowers in bloom in Sweden. 'The' sign that spring has started! Yeehaaa :-)))
This is a little area with vitsippa that I have in the back of my garden. Some might call it weeds, I just love them as they so small and look so cute, and of course because they are the sign of spring :-)
Peony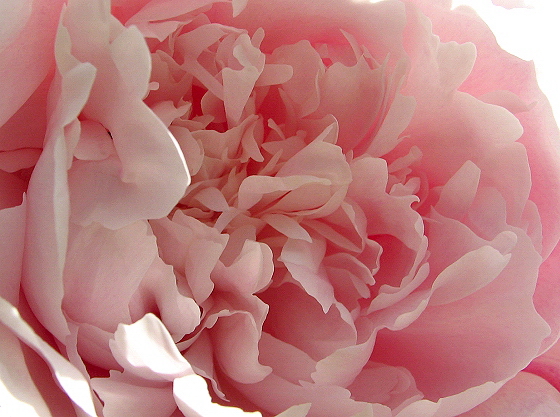 Peony
Another photo from my garden, this time a beautiful pink coloured peony
Springtime in Toronto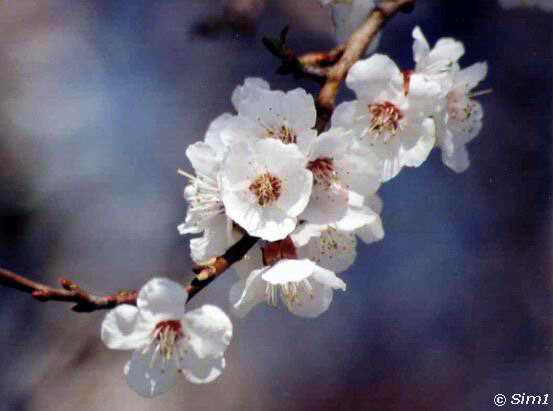 Springtime in Toronto
Springtime 2003 in Toronto. It was a beautiful spring day when I was visiting the city. While strolling around in the Kensington Market area (one of my favourite places in the city) I wanted to capture some of this wonderful 'spring feeling', so I took this photo of a tree that was fully in bloom.
Wildflower 'Devil's Paint Bush'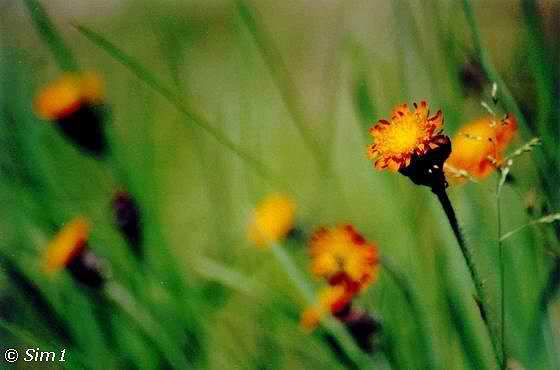 Wildflower 'Devil's Paint Bush'
I love to hike and during my hikes I try to make some photos of wildflowers. This photo was taken in Algonquin National Park (Canada) when I was hiking by myself along Amikeus Lake. There was no one to disturb me, so I had plenty of time to enjoy the beautiful nature and make some photos.
This particular flower is very common around here, it has a small orange flower, hahaha, and I somehow always take photos of it.
Pink Lady Slipper.... in white ;-)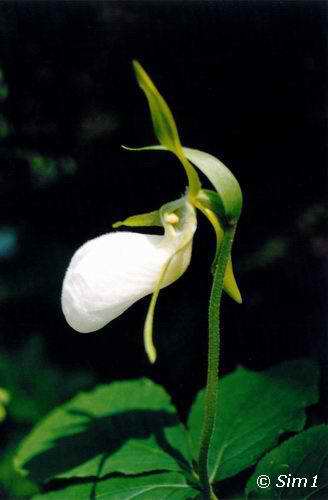 Pink Lady Slipper.... in white
Another flower photo from a hike in Algonquin Park (Canada). I love watching wildflowers and the spring in Algonquin National Park (Canada) seems to be an excellent time of the year to do so.
When you visit Algonquin in the spring and if you pay attention you might see this wildflower once in a while. It's called the Pink Lady's Slipper (Cypripedium acaule). It's a native orchid found in the eastern part of North America. I had seen a few of these a couple of weeks earlier in Killarney park, but there were quite a few more here in Algonquin. I found these in the wooded area on the shores of Mizzie Lake.
The flower is quite special as it functions as a "bumblebee trap." The orchid has a pouch-like lip which is incurved from either side. This is forming a 'trap door' that admits any insect heavy enough to fall through. The door only opens inwards, so the insect is forced to exit the flower through a tunnel at the back of the flower. This is a genius system of the flower to get pollinated.
Besides the 'pink' variety you can also find a white one, like this one in the picture.
Sunflower in Tuscany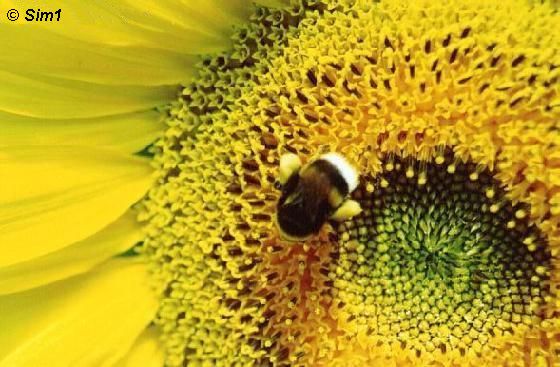 Sunflower in Tuscany
One of my all time favourite flower photos is this sunflower. I took this photo in the middle of a sunflower field. Hahaha, and you can't imagine how hard it is to choose one of those many sunflowers to take a photo of :-))
While bees were zooming around my head, also in search of the perfect sunflower I took this photo. For me it is just means, sunshine, Italy, and wonderful Tuscany :-)
Orchids in Mount Kinabalu Park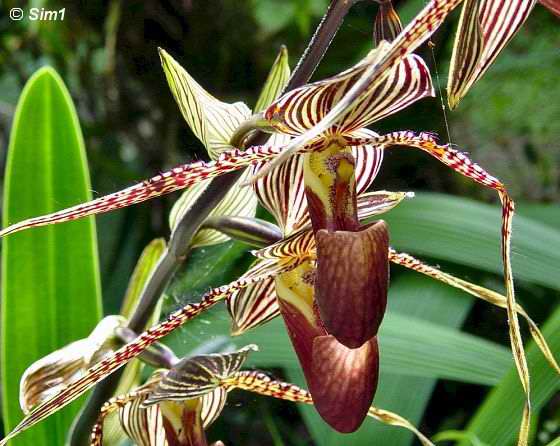 'Slipper Orchid' in Mount Kinabalu National Park (Malaysia)
This is one of those very unique and rare orchids. It is endemic to Kinabalu and it called the 'Slipper Orchid' (Paphiopedilum rothschildianum).
This was one of the many beautiful orchids I saw on Sabah, it was just amazing. I've never been such a fan of orchids before, but seeing so many different and beautiful orchids together, made me change my mind.